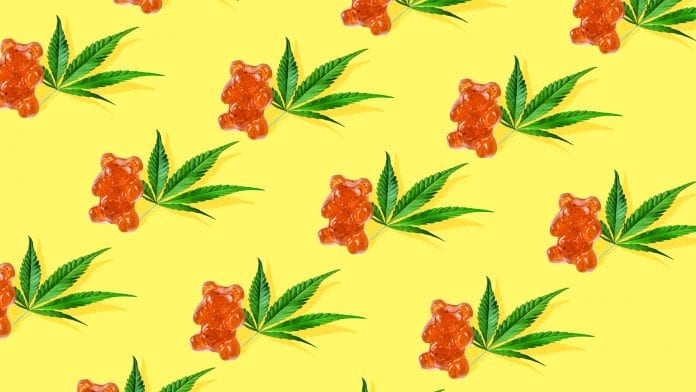 A new campaign 'Ready for Edibles' sets out to address safe storage, responsible consumption, and differences in cannabis products.
Aurora Cannabis has announced the launch of Ready for Edibles, a national bilingual campaign dedicated to educating new and experienced cannabis consumers on responsible consumption and safe storage of edible medical cannabis products before they become available for sale.
Regulations for the second wave of legalisation, dubbed 'Cannabis 2.0' will see the rollout of new cannabis edibles in Canada, such as vape pens, edibles, beverages, topicals, and extracts. The new regulations came into effect on 17 October, with products hitting shelves later this year. The amended regulations seek to reduce the health risks of these cannabis products and provide for a broad diversity of cannabis products, which it is hoped will help to displace the illegal market.
In the visual style of Not Safe For Work (NSFW)¸the campaign creative will depict blurred images of cookies, gummies and other edibles products stamped with the wording: 'ADULTS ONLY', and stating 'Edibles are coming and they're not for kids. Ask a budtender or learn more at www.readyforedibles.com'.
Ready for edibles
The campaign can be seen at cannabis retail outlets across Canada and will be complemented online with digital assets as well as other out-of-home opportunities to connect with consumers.
Terry Booth, CEO of Aurora, said: "The roll-out of Aurora's next generation of high-quality cannabis products is very exciting and we are proud to be able to offer new forms like vapes, concentrates and edibles.
"We want to make sure consumers have the information they need to understand the differences in these products, how to consume them responsibly, and most importantly, that they should be kept away from children and pets."
Educational content will also focus on identifying signs of over-consumption, understanding the differences in onset times and effects, cautions around mixing with alcohol and driving while intoxicated.
All of Aurora's NextGen cannabis products, including cookies, gummies, chocolates and mints, will include the certified, lab-tested concentration of THC and CBD. If patients are looking to get started with edibles, they can prepare by learning how to consume safely.
Visit www.readyforedibles.com to learn more.