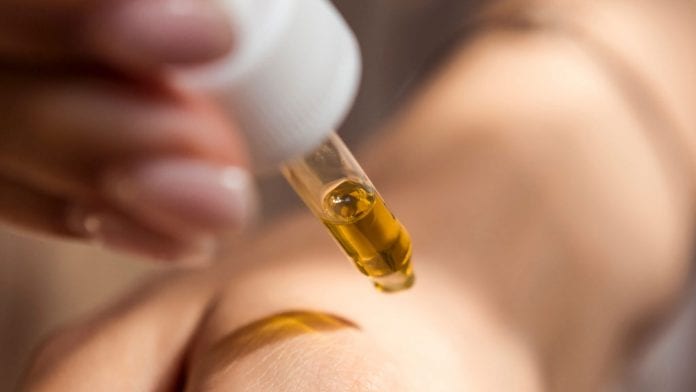 The future is looking promising for businesses hoping to tap into the growing CBD and wellness space.
The global market for cannabidiol (CBD), valued at $9.3bn1 in 2020, is forecasted to reach $23.6bn in revenue by 2025. With an expected compound annual growth rate of 22.2% from 2019 to 2025, the future is looking incredibly promising for businesses tapping into CBD's explosive popularity.
North America continues to lead the market with 40% of the global CBD market share2, but it may not dominate for long. Europe is closing the gap, with a 31% market share which is predicted3 to surpass North America's in geographic demand.
As a global leader in the end-to-end development and manufacturing of innovative cannabinoid-based products, The Valens Company is well positioned to meet the international demand for CBD. By offering customisable services from plant processing and extraction, all the way through to product development, analytical testing, and white labelling, Valens is the partner of choice for companies in the CBD wellness industry.
CBD in Europe
The legality of cannabis in Europe varies between countries, with many only permitting medical use. Hemp-derived CBD products for recreational use have been largely permitted, although some technically still operate in a legal grey area due to varying definitions of what determines whether a plant is considered to be hemp. Problems with product quality, inconsistency, and regulation have limited market growth and threatened consumer safety.
With a projected worth of €1.5bn4 by 2023, the CBD market in Europe is ripe with potential5. In November 20206, a monumental decision by the Court of Justice of the European Union ruled that CBD is not a narcotic, thereby allowing it to be freely sold in the European Union. This ruling has laid a clearer regulatory path for the legal use of CBD, working in favour of companies producing high-quality CBD products.
Looking beyond the demand for traditional CBD-forward cannabis products, Valens is actively engaged in the development of wellness-focused product solutions. It is estimated that CBD products could account for over 0.15%7 of the total health and wellness market by 2028. Tapping into this potential, Valens aims to partner with brands to appeal to a new cohort of consumers who have not used cannabis before: with technological advancements and product innovation, CBD's potential for integration into the wellness category is essentially limitless.
CBD product overview
With legislation lagging behind consumer demand, imitations and false product claims dilute the market potential for businesses focusing on excellence. In this rapidly expanding market, there are many consumers who want CBD, but who are not clear on how to select the best product for them because they are unfamiliar with the market. For businesses investing in high-quality, compliant CBD products, consumer education and quality assurance are all key.
Why CBD?
Cannabis (Cannabis sativa, L.) contains over 120 phytocannabinoids8, plant compounds that have the potential to activate receptors in the endocannabinoid system9. THC and CBD are the most commonly used and studied cannabinoids, though ongoing research is being conducted on the therapeutic potential of many lesser-known cannabinoids such as cannabichromene (CBC) and cannabinol (CBN). From a wellness perspective, CBD continues to stand out for its therapeutic potential.
Potential wellness benefits
A multitude of initial research studies indicate that CBD could offer a variety of potential wellness benefits. The recent European Court of Justice ruling on the status of CBD as a non-narcotic opens up avenues for increasingly robust research opportunities.
Only one medicinal product containing CBD is currently approved for use in the EU: Epidyolex®10, which is used as an adjunct therapy for seizures associated with Lennox-Gastaut and Dravet syndromes. Meanwhile, CBD has become increasingly popular in the wellness industry for its potential in pain relief11, relaxation12, and relieving inflammation13.
CBD oil and hemp seed oil
CBD oil and hemp seed oil are both non-intoxicating oils extracted from the cannabis plant. However, they are very different products in both creation and market presentation.
Hemp seed oil14 is sourced exclusively from hemp seeds, and produced through cold pressing. Hemp seeds contain little to no cannabinoids and are therefore not a known source of CBD. Rich in omega-3 and omega-6 fatty acids, hemp seed oil can provide various nutrient benefits from consumption. It can also be used topically to relieve dry skin15.
CBD oil, or hemp extract, is sourced from the cannabis plant through extraction using a solvent such as CO2 or ethanol. CBD can be sourced from the flowering heads of the plant or extracted from the plant in its entirety.
Some manufacturers try to claim that hemp seed oil products offer the same potential benefits as CBD. Through increasing customer education and awareness, as well as regulatory guidance for wellness product labelling, and testing, the differences between these two products will be made transparent to consumers.
Comparing hemp and cannabis-derived CBD
Another area of confusion in CBD surrounds the plant source. Drug-type cannabis and hemp are both drawn from the same plant species, Cannabis sativa L. In Europe, any cannabis plant containing more than 0.2% THC (on a dry weight basis) is considered to be drug-type cannabis. Anything below that threshold is considered to be hemp.
The resin16 secreted by cannabis plants maintains consistent ratios of cannabinoids, meaning that drug-type cannabis, with its higher concentration of THC, typically produces proportionally more CBD than hemp by volume. Regardless of the plant source, CBD is consistent at the molecular level.
CBD concentrations
Without a requirement for validated testing, the advertised CBD content of many cannabinoid products often does not match their actual measured CBD content. For example, a recent analysis17 of 29 over-the-counter CBD products in the UK found that the majority of the products tested (62%) did not contain CBD levels within 10% of the amount claimed on the label. With results ranging from 0% to 155% of what was on the product label, this data supports other comparative studies18 on labelling inaccuracy.
CBD is considered to have a low abuse potential19 with no serious adverse effects20 at higher doses, so product mislabelling is not necessarily related to safety. However, inefficacy and negative experiences can result from mislabelled products, leading to diminished consumer perception of potential CBD benefits. Validated potency testing and accurate labelling are therefore of utmost importance to build consumer trust.
Extraction and processing
The method of extraction and the level of processing required to produce CBD for ingredient purposes, is dependent on the desired end-product. To meet varying demand, Valens offers a full suite of proprietary extraction services including CO2, ethanol, hydrocarbon, solvent-less and terpene extraction.
Typically, initial extractions produce an oleoresin that is rich in cannabinoids and terpenes. This extract must undergo a winterisation process to remove contaminants (waxes and lipids) prior to being considered an ingredient, and further purification can be performed if desired to remove terpenes and cannabinoids other than CBD. For example, the winterised resin can be distilled to produce a purified CBD distillate that is void of terpenes or refined even further through crystallisation or chromatography to produce a CBD isolate that is 99% pure CBD and void of other cannabinoids. Extracts of different purities are used depending on the type of finished product and desired characteristics.
CBD oils and isolates
The market for CBD has previously been dominated by a demand for consumable oils. There are some important differences between types of oils and their composition as a result of processing:
Full spectrum CBD: the closest in composition to the starting material, this product closely mirrors the profile of the plant biomass and includes cannabinoids, flavonoids and terpenes – if THC is present in the starting material, it will also be present in the product
Broad spectrum CBD – this type of oil is produced in a similar manner as the full spectrum oil, but THC is removed from the material
CBD distillates: high-potency distilled CBD which has been purified to remove flavour and smell – distillates are often used in vaporiser cartridges, edibles, and topicals
CBD isolates: isolated CBD in its purest form, often found in a powder or crystal form
Integrating CBD into additional products
One of the barriers to integrating CBD oil into wellness products is miscibility: integrating an oil-based ingredient into products which are commonly water-based comes with the challenge of product separation. If not properly managed, this can lead to inconsistent dosing and inaccurate labelling.
Instead of overcoming the hurdle of mixing oil and water, Valens found a solution to this problem, with an expanded licence to develop and distribute products made using SōRSE™ technology. In international markets, Valens gives European partners the ability to transform any CBD oil into a water-soluble emulsion.
Emulsion technology
An emulsion is stable mixture of oil-soluble (CBD) and water-soluble ingredients. SōRSE by Valens is an emulsion technology that has been demonstrated to be shelf-stable for up to 12 months. Through repeatable design, SōRSE removes product variability, producing homogeneous CBD emulsions. Products made with SōRSE by Valens are not susceptible to common concerns regarding product separation, such as creaming, clarification and/or sedimentation.
Available in liquid, standard powder, and agglomerated powder formats, SōRSE by Valens allows for seamless CBD integration into virtually any product. Fully customisable, it also allows for the development of unique product-specific formulations. With a low sensory impact, consumer-desired flavours and aromas are made possible.
Ingestible products
From CBD gummies, brownies, and chocolates, to beverages and gel-capsule supplements, the market for CBD consumables21 is dramatically expanding. Products made with SōRSE by Valens are not susceptible to common concerns regarding product separation, such as creaming, clarification and/or sedimentation. By utilising SōRSE by Valens technology, CBD can be precisely infused into virtually any food or beverage product, with food-grade quality control, safety, and predictability. The use of SōRSE by Valens results in faster onset and offset of edibles which results in a more predictable and controllable experience for the consumer.
Many users favour ingestibles for their discretion and ease-of-use. In the wellness space, consumers also favour products which can be used to complement their lifestyle. Targeting this demand, Valens offers customisable product formats in the way of carbonated beverages, drink drops, cans, bottles, and small format shots, all without the aroma or taste of cannabis.
CBD topicals
Topical CBD-infused wellness products come in a variety of formats, including lotions, creams, balms, and sprays. These products have the potential to act on endocannabinoid receptors22 in muscle tissue, skin and nerves at the area of application.
Endocannabinoid receptors in the skin have been the subject of many studies in recent years. Preclinical studies23 show active involvement of cannabinoids in maintaining skin homeostasis, including inflammation, barrier formation and regulation; hence the interest in CBD's potential as a topical product for promoting skin wellness.
Quality topicals go beyond a single ingredient and deliver on multiple levels. Valens utilises consumer-trusted ingredients that are ethically and sustainably sourced, such as soothing aloe and nourishing shea butter, which can enhance base product formulations as well as the customer experience.
Personal care products
With large potential for innovation and new product development, the industries that CBD wellness products can tap into are expansive. Popular product areas include bath bombs, body rubs, massage oils, and intimate products. Many of these products have the potential to promote relaxation or relieve sore muscles, but they are only as effective as their method of delivery. Valens' formulations are a product of extensive research and development, working in tandem with already-trusted ingredients such as menthol and arnica flower.
Inhalation and vaporisers
Vaporisers have maintained popularity for their rapid effects, discretion, and portability. Through inhalation, CBD enters the lungs and passes through to the bloodstream, where it circulates to the brain and the rest of the body. Unlike edibles which undergo first-pass metabolism24 in the liver, inhaled CBD takes a more direct route.
As an industry leader in vaporiser production, Valens provides a comprehensive solution for customisable, white-label vape products. With a wide range of hardware options, including universal cartridge and disposable units, Valens also maintains rigorous quality standards for consumer safety.
Consumer trust and testing
Not all CBD products are created equal. For example, in a recent study25 of 67 CBD food products, THC contamination above the lowest observed effects level was found in 25% of samples. Consumers purchasing products containing THC where the expectation is to be THC-free are at risk of negative experiences which may dissuade them from returning to the product.
The unclear definition of hemp, and lack of requirement for validated testing, has left space in the market for insufficiently tested products to be made available for sale. Insufficient testing also leaves room for other contaminants, such as heavy metals, microbials, pesticides, mycotoxins, and residual solvents to go undetected.
Valens Labs is an analytical testing facility that is entirely dedicated to quality control. Partnered with Thermo Fisher Scientific, Valens Labs has developed a Centre of Excellence in Plant-Based Science. The lab is ISO 17025 accredited and operating under a gold standard in laboratory testing services, Valens Labs goes beyond even the strictest requirements to achieve sector-leading analysis.
Your partner in wellness
In the past, the lack of clear regulations and many imposing restrictions surrounding CBD products in Europe has limited safe market development. This has enabled misleading advertising to consumers via unverified statements and product claims, along with the arrival on the market of products that do not adhere to safety standards or quality controls.
With legislation moving towards regulations and guidance, including requirements for labelling accuracy and quality assurance, the demand for CBD products in wellness will continue to expand. This creates great opportunities for brands that are already established in the health and wellness, food and beverage, and cosmetic industries.
The Valens Company is focused on being the partner of choice for international brands that are dedicated to excellence. By providing a one-stop shop business model, wellness companies are able to take advantage of Valens's extensive experience in cannabinoid-based science and technology.
Through best-in-class extraction and analytical testing, Valens produces only the highest quality extracts. Partners can trust that their products will be compliant with regulations and free of contaminants or fillers. When it comes to formulation, product development, white labelling and custom manufacturing, Valens offers a full range of services that can meet the needs of the growing wellness industry.
References
This article is from issue 16 of Health Europa. Click here to get your free subscription today.
Contributor Details