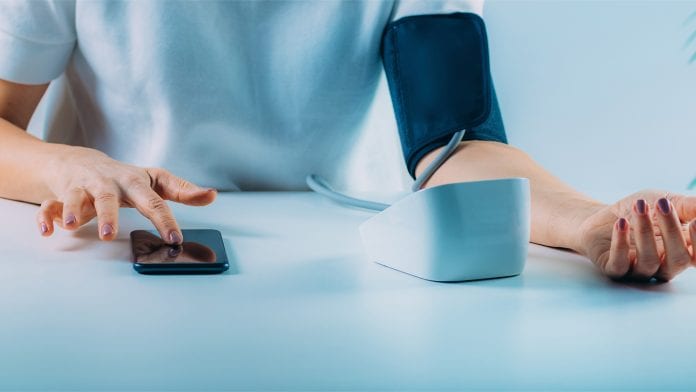 A German start-up aims to revolutionise blood pressure treatment with an interactive and personalised hypertension app.
Hypertension (high blood pressure) is the most common and most relevant risk factor for cardiovascular diseases and kidney failure worldwide. Fortunately, the potential for preventing it is very high. A healthy lifestyle, balanced diet, and physical activity can strongly decrease the chance of suffering from hypertension in higher age. For patients who are diagnosed with hypertension, drug treatment and lifestyle changes can lead to a successful reduction and normalisation of blood pressure.
While patients with high blood pressure who are prescribed antihypertensive medication can find their day-to-day lives difficult, there are some great tools out there helping concerned individuals to better cope with their blood pressure and therapy.
The right tool for every hypertension patient
Hypertension.App is a mobile application which serves as a daily companion for hypertension patients, as well as anyone who is simply concerned about their health. This app, which revolutionises blood pressure treatment, is the ideal combination of a health diary and a digital personalised guide. With its complex algorithms, it can suggest tips and information tailored towards the individual user based on the results of their measurements and personal profile.
Users can enter a variety of parameters – including blood pressure, symptoms, medication, their pulse wave velocity values and many more – in their diary, in order to receive individual feedback, useful diagrams and statistics based on their health status. Users are also offered the capability to export PDF reports to share the information with their doctors. One very efficient tool in the app is a breathing exercise which can help patients to immediately reduce their stress level, and therefore their blood pressure: this is especially useful for patients in hypertensive crisis.
Founder Professor Martin Middeke
Hypertension.App was founded by Professor Martin Middeke, a hypertension expert with decades of experience and deep roots in the German hypertension scene. He operates a well-known hypertension centre in Munich, was on the board of the German Hypertension League for many years and has long been involved in hypertension telemonitoring.
Among other things, Middeke has led the Bavarian Telemedicine Project for pregnancy (BaTeleS). This case-control study was able to show that telemonitoring of blood pressure and body weight in women with high-risk pregnancies can reduce both foetal and maternal risks and complications. Hypertension.App has a special section dealing with pregnancy and gestational hypertension.
Monitoring the course of disease and therapeutic process can be crucial
Middeke practises blood pressure telemonitoring (BPT) in his own centre. He says: "In addition to women with high-risk pregnancies, for example, patients with difficult-to-control hypertension and patients with hypertensive crises also benefit from closer monitoring." The German Hypertension League has also cited BPT as a future model for the care of hypertensive patients, at least in certain therapeutic contexts.
The app is intended to offer an attractive solution for both patients with hypertension and the physicians caring for them, improving documentation, doctor-patient interaction and ultimately the quality of care. "I had been playing with the idea of developing a mobile app like this for a while," explains Middeke. "Then at some point I met the right people to make it happen, and that is how Hypertension.App evolved."
A modern app combined with profound medical knowledge
The mobile application has been available for download in German and English via the Apple App Store and Google Play Store since summer 2020 and has received excellent reviews, so far without any major marketing. "In my opinion, this is the first truly interactive app for this indication," Middeke says. Patients receive feedback every time they enter their blood pressure. The app offers tips on non-medication therapy, instructions for self-measurement, reminder functions and helpful ways to improve self-management and coping with a hypertensive crisis. Mean value calculation and pulse wave analysis, which is especially important for juvenile hypertension and masked aortic hypertension, are also included. In addition, users can create a health profile where they can provide additional information on medication, physical activity, previous illnesses or heredity in order to support the algorithms in creating the personalised health guide they need.
Middeke's books and patient guides have been implemented into the app, informing personalised guides and acting as an extensive hypertension reference library. With this library, the user can find information on various forms of hypertension, their causes, risk factors and about non-drug options for achieving optimal blood pressure.
New reimbursement regulations in Germany: 'app on prescription'
Middeke and his business partner Olen Johannsen were inspired to build their own app when they heard that health apps could soon be prescribed to patients. In December 2019, the German legislator created an independent reimbursement regime tailored to digital health applications (DiGA). Health apps like Hypertension.App could benefit from this new initiative, as could the more than 70 million people in Germany with statutory health insurance – but the requirements to become a DiGA are quite high.
In order to raise Hypertension.App to a higher medical standard and to fulfil the requirements of a DiGA, it is planned to certify the app as a medical app within the European Medical Device Regulation, which would require additional investments. The small start-up from Ingolstadt, Germany is therefore currently looking for co-operation partners in Europe who want to be part of the exciting journey to support the large amount of hypertension patients, make their lives easier and improve the diagnosis and therapy options for their doctors. Interested partners and any other kind of support are highly desired and welcome.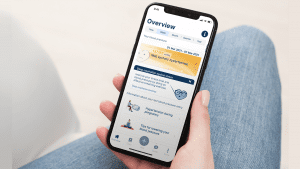 Six months free trial for patients
We need your support! In order to improve Hypertension.App and collect feedback, we are looking for users to test and interact with our app. We would like to offer you a six-month free trial. Download the app for free and use the coupon code HYP-Europa2021 to get access to all premium features.
Your feedback and experience will allow us to optimise the app for the needs of all hypertension patients.
This article is from issue 17 of Health Europa. Click here to get your free subscription today.
Contributor Details