Mucopolysaccharidoses (MPS) Research
Mucopolysaccharidoses (MPS) research looks at the group of slowly progressive and inherited metabolic diseases which can effect skeletal structure, connective tissue, and organs of sufferers.
Mucopolysaccharidoses (MPS) is a rare disease caused by a genetic defect of certain enzymes that the body needs to break down molecules called glycosaminoglycans, long chains of sugars (carbohydrates) in each of our cells.
Health Europa brings you the latest mucopolysaccharidoses (MPS) research news from organisations such as MPS Austria, a non-profit-orientated charitable organisation run by Michaela Weigl since 1999. MPS Austria aims to promote awareness of research into MPS through information materials.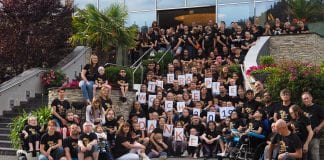 From 11 July to 20 July 2019, the annual MPS therapy week and bi-annual MPS Conference was hosted in Hinterglemm, in the South-East of...