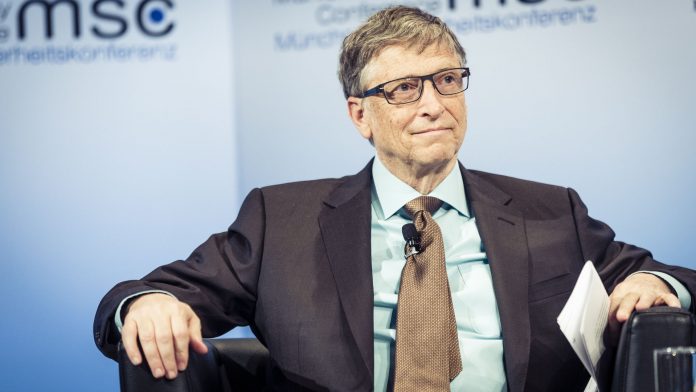 With the number of malaria cases on the rise again, Bill Gates and experts have gathered to discuss the action needed to combat the disease with Commonwealth leaders at the Malaria Summit today.
Speaking on BBC Radio 4's Today programme ahead of the malaria summit, Bill Gates, founder of the Bill and Melinda Gates Foundation, said: "We've had cases go up the last few years which is very disappointing. We've cut the number of cases in half over the last decade."
He added that they are committed to using the next five years to employ innovative new bed nets and new drugs to cut the cases in half again to "get back on that dramatic reduction curve" that was seen for a substantial amount of time.
Mosquitos are adapting
The biggest challenge ahead to continue the reduction of malaria cases is trying to combat the adaptation of mosquitos to the disease.
Gates continued: "If we stand still the insecticides we use stop working because the mosquito evolves around them, the drugs we use stop working because the parasite itself evolves around that."
Continued research funding
Gates said on air that £2.7bn-worth (~€3.1bn) of new commitments are being made at the Malaria Summit, with he himself investing another $1bn (~€1bn) in the fight against the deadly disease.
He added: "We're gathering more data and doing better surveillance to focus in on the hotspots."
A new gene drive approach
Also mentioned in the interview was a new tool which can kill mosquitos using a gene drive approach in the laboratory and which "shows promise". The next step is regulatory approval, as well as safeguards built within it.
If approved, then this will reduce the mosquito population and clear malaria from some of the toughest areas.
In 2016, almost half of the world's population was at risk of malaria, with a total of 216 million cases of the condition in 91 countries, which is an increase of five million compared with the previous year.