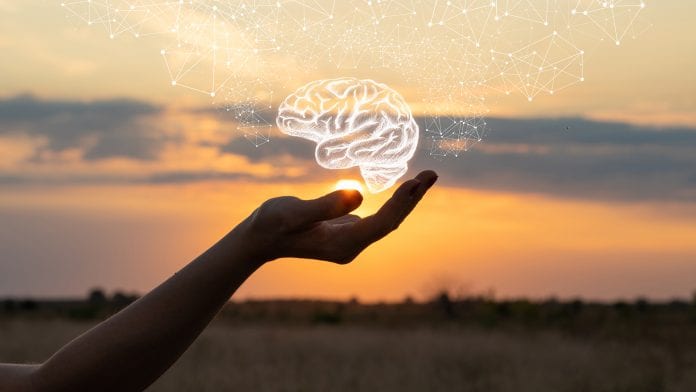 While many physicians can choose a variety of tools to assess brain-related disorders, they are lacking the ground-breaking Brain Network Analytics System.
Dr Ziv Peremen, the vice-president of medical solutions at elminda Ltd., discusses the unique features of its cutting-edge solution for brain-related disorders, the Brain Network Analytics System (BNATM).
Brain-related disorders directly impact the brain's network functionality. The possibility of mapping such connectivity changes would therefore be of high value to clinicians. To meet the needs of an effective brain health assessment tool, elminda has developed the Brain Network Analytics (BNA) system, a revolutionary turnkey solution of EEG/ERP-based assessment technology.1-7 Neural-network changes are clearly and objectively presented and advance personalised medicine and support better decision making in brain-related disorders.
Brain Network Analytics System: an innovative solution
While physicians can choose from a variety of tools to assess their patients' organic brain damage, they are lacking a tool to assess the underlying functioning of the brain network. Yet, many neurological and psychiatric conditions are earlier and better reflected in brain network changes than in brain tissue anomalies. BNA bridges this gap by providing fast and effective brain functioning assessment.
BNA combines electroencephalography (EEG) technology with big data analytics and machine learning to quantify and visualise brain network functionality. During a BNA test the patient performs a simple computer-based task during which a light net of passive recording electrodes is placed on their head to record the brain response. Advanced algorithms, including digital-signal processing, graph theory, clustering analysis and pattern recognition, analyse the ERPs and compare their patterns to those of a normative database of healthy brains, showing them clearly and effectively like never before.
The results – which are available within one hour after the test – provide unique insights into the patient's brain function and dysfunction regarding various cognitive domains (e.g. working memory, attention, sensory process, and motor control), allowing diagnosis and monitoring of healthy patients as well as of those suffering from brain-related disorders (e.g. depression, Alzheimer's disease, traumatic brain injury, and Parkinson's disease).
In addition to its numerous clinical benefits, BNA offers a series of advantages over existing brain health assessment tools: the test itself takes less than 30 minutes and can be conducted by anyone with BNA training, and the fully portable BNA lab can be installed in under three hours and is suitable for most clinic rooms. All reports are comprehensive, downloadable, easy to understand, and feature functional network activity maps and individual waveforms, as well as BNA percentile scores.
All the processes, including data management via a cloud-based portal system, are HIPAA, GDPR and Title 21 CFR Part 11 compliant. BNA was cleared by the FDA and CE Mark and is available for commercial and clinical use in the US, EU China and Israel.
Areas of innovation
Multi-parameter signal processing, clustering and network analysis
AI-based features extraction enables elminda to extract additional info from EEG – around 80% instead of the 5% usually extracted from EEG signals. The core BNA technology leans on the capability to extract precise and orthogonal features from brain activity data. From this brain activation data novel deep-learning algorithms extract neural network patterns in a supervised and unsupervised approach.
Automatic signal versus noise separation (artifact removal)
The fundamental barrier for electrophysiology technologies to enter the clinical market is the high noise-to-signal ratio, resulting in low validity and repeatability. elminda's technology handles signal versus noise through advanced algorithms in an automatic standardised fashion to produce robust, high-quality results which enable scalability of the technology in a wide range of brain-related disorders. Thousands of EEG datasets were used to train the AI algorithms.
Big data brain maps repository
elminda owns the world's largest database of standardised EEG recordings (of healthy and pathophysiological brain states) – currently housing over 450,000 individual EEG-based normative and clinical datasets. This includes individuals aged 12-85, healthy, and diagnosed with specific brain-related disorders. This unique high-quality database of harmonised data is the foundation of elminda's capability to map cognitive changes in human cognition across the life span, define the common denominator activity across healthy individuals and patients, and extract repeatable and meaningful features.
Subgroup classification
By combining big data analysis with strong machine learning abilities, elminda's technology is continuously refining our understanding of neural patterns in healthy and in clinical subgroups. The classification of subgroups is based on demographic attributes (age, gender, ethnicity, etc.), behavioural attributes (reaction time, response accuracy, etc.) or electrophysiological characteristics. The resulting brain-type subgroups are correlated with clinical data and ultimately serve to identify subgroups within each disorder, if such exist.
Cloud architecture
The cloud-based flexible architecture of the BNA platform provides the capability of recording, uploading and analysing extremely large datasets in an ordered and structured manner. The cloud database also merges EEG, behavioural and clinical/background data together.
Key BNA clinical benefits
BNA offers a range of clinical benefits, including better diagnostics – BNA can quickly and objectively assess your patient's cognitive functioning and dysfunction, aiding your diagnostics and treatment plan – and improved monitoring – BNA can act as a comparative baseline to establish an individual's brain network activity, to which follow-up tests such as annual check-ups, post-injury or treatment intervention are compared.
In practice: the elminda brain health programme
The next level in cognitive assessment
Throughout our lifetime the brain changes and rewires, constantly adapting itself to new lifestyles and bodily changes. Therefore, tracking it regularly can become an important part of physical check-up routines. To this end, elminda's technology compares individual brain networks to those of an age-matched reference group generated from elminda's extensive database of healthy brain recordings.
The result of the test is an individual unique cognitive imprint, one that covers multiple brain functions. A multi-visit analysis of the brain performance helps to better track changes before symptoms appear and provides additional information on how specific lifestyles impact brain health and how normal the cognitive changes are, respective to age-matched healthy individuals.
In order to achieve optimum brain health, complementary wellness programmes known to affect cognition can be recommended to customers, among them brain training apps, hearing and vision testing, sleep analysis, nutrition consultancy, fitness coaching, and mindfulness workshops.
In practice: PREDICT
The need for personalised treatment for depression
In addition to its brain health programme, elminda is also investigating BNA-based markers (neuromarkers) to enable diagnostics, monitoring, and treatment outcome prediction for numerous brain-related disorders.
Under this framework, elminda has developed the PREDICT tool, a novel screening solution for physicians with the intended use of supporting and optimising treatment decisions for patients with depression.
Depression has been identified as the leading and most costly mental disorder, accounting for 33% of the total cost of brain-related disorders. According to WHO projections, depression will be the highest cause of illness burden in the EU and worldwide by 2030.8 Each year, about 7% of the population suffer from depression,9 equivalent to almost 53 million people in Europe alone.
Large numbers of antidepressants from various classes are available for treating depression, including selective serotonin reuptake inhibitors (SSRI), serotonin–norepinephrine reuptake inhibitor (SNRI), and tricyclic antidepressants (TCAs). However, only 25-50% of patients respond to an initial course of antidepressant therapy. Finding an adequate antidepression treatment is done empirically via trial and error (medication switches, combinations, adjunctive therapy with mood stabilisers, benzodiazepines, atypical antipsychotics and other agents). It can take over 12 months to find the right treatment and, in 32% of cases, there is no response to any drug therapy.
Alternative treatments are electroconvulsive therapy (ECT), and magnetic seizure therapy (MST); both have good efficacy rates but exhibit limited adoption due to numerous severe side effects such as memory loss and the need for general anaesthesia at every ECT session.
Despite its devastating implications, depression diagnosis and treatment have not changed for several decades. While the diagnostics and treatment of other common diseases, such as cancer, experience a rapid advancement of new prediction technologies, mental disorders like depression still lack the scientific and clinical evidence to support the adoption of such modern tools.
Despite the slow progress in establishing new screening and diagnostic tools, an innovative technology has recently become available for depression treatment. Transcranial magnetic stimulation (TMS) is a non-invasive procedure that uses magnetic fields to modulate activity in discrete cortical regions (i.e. neurostimulation). TMS was found to have therapeutic effects in various neuropsychiatric disorders, including depression. In spite of the high numbers of depressed patients and the need of superior clinical technologies as a second line of treatment, some hurdles still impede the adoption of TMS, especially in Europe:
Only 30-50% of patients respond to this costly procedure
In most EU countries, the treatment costs are paid by the patients
Patients need to fully engage in the process, as the treatment requires 4-6 weeks (five days a week) of TMS sessions, each taking between 20-30 minutes. However, TMS-induced cortical changes may only evolve after several sessions, causing patients to prematurely terminate the treatment process
Policymakers and health insurers have not yet been provided with a solution for integrating TMS as a cos- efficient treatment into the depression standard of care.
The high rate of inadequate treatment for depressed patients therefore remains a serious concern, and there is thus a great need for reliable tools that assist in tailoring personalised medicine (different classes of antidepressants or TMS) to specific patients. The treating clinicians (i.e. GPs, psychiatrists) therefore need a fast, accurate and reliable tool to assess how a proper antidepressant medication or TMS treatment is matched to an individual.
This ability will also accelerate the integration of TMS as an effective and cost-efficient pharmacotherapy alternative for depression.
The innovation
It is here where PREDICT comes in. PREDICT is a novel electroencephalogram (EEG)-based screening software solution for physicians with intended use of supporting and optimising treatment decisions for depressed patients. The PREDICT tool predicts responsiveness to both antidepressants and TMS treatment, which allows for the tailoring of the patient with optimised treatments based on validated brain-related biomarkers.
Similar to a BNA test, the patient neural networks are recorded at rest and while challenged by a cognitive task. This screening process is performed once, before a decision should be made as to the right clinical treatment. Advanced algorithmic analysis methods transform the cognitive electrophysiology data into clinically meaningful brain maps. These maps of functional network activity, related connectivity, and composite scores (weighted according to different neuromarkers) are compiled in the PREDICT report, which effectively predicts the treatment response and provides an additional recommendation for an optimal medication or TMS protocol for the patient.
The PREDICT report is presented to clinicians in a format similar to antibiotic sensitivity testing and includes different levels of information, including the patient's likelihood to respond to a specific treatment and the likely number of weeks (length of treatment) until that patient reaches response (50% reduction in their clinical score (HDRS/MADRS)). The report also includes ongoing EEG analysis to provide the clinician the safety data they need for the TMS treatment (e.g. abnormality in brain activity which could imply a high chance of developing seizures), as well as functional assessment and behavioural data – a clinical tool to assess cognitive functions, in order to orient the optimal antidepressant treatment and to monitor cognitive and emotional changes along the treatment.
elminda currently provides the only tool that can effectively predict response to both antidepressants and TMS, thereby reducing costs, shortening time to find the proper treatment, reducing suicidal attempts, and increasing quality of life. PREDICT has the capability to revolutionise the health market by providing depressed patients with optimised treatment planning and increased and quicker remission rates.
The Company
Founded in 2006, eIminda10 is an inspiring and unique Israel-US neuro-technology company. Its expert multidisciplinary team of scientists, physicians and engineers is committed to addressing one of the ultimate challenges – understanding the human brain and paving the way to better brain health. The company is working towards this goal with the PREDICT tool for advanced personalised medicine.
elminda is widely recognised for its innovative approach to neuroscience and has been ranked among Fast Company's annual list of the world's most innovative companies and also named a World Economic Forum Technology Pioneer.
Currently, the company holds over 60 patents and the world's biggest proprietary database of standardised EEG recordings. Its core technology, the BNA system, has been adopted in over 40 clinical settings worldwide and is being used to accelerate and advance pharmaceutical research and development of CNS drugs in collaboration with numerous pharma companies.
References
Stern Y, Reches A & Geva AB (2016). Brain network activation analysis utilizing spatiotemporal features for event related potentials classification. Frontiers in computational neuroscience, 10 https://www.ncbi.nlm.nih.gov/pmc/articles/PMC5167752
Reches A, Kutcher J, Elbin RJ, Or-Ly H, Sadeh B, Greer J, McAllister DJ, Geva A & Kontos AP (2017): Preliminary investigation of Brain Network Activation and its clinical utility in sport-related concussion, Brain Injury https://www.ncbi.nlm.nih.gov/pmc/articles/PMC5351793
Biederman J, Hammerness P, Sadeh B, Peremen Z, Amit A, Or-Ly H, Stern Y, Reches A, Geva A & Faraone SV (2017). Diagnostic utility of brain activity flow patterns analysis in attention deficit hyperactivity disorder. Psychological medicine, 47(7), 1259-1270 https://www.cambridge.org/core/journals/psychological-medicine/article/div-classtitlediagnostic-utility-of-brain-activity-flow-patterns-analysis-in-attention-deficit-hyperactivity-disorderdiv/D50FB7D73029E6859363142E894C4B5E
Myer GD et al. (2016). The Effects of External Jugular Compression Applied during Head Impact Exposure on Longitudinal Changes in Brain Neuroanatomical and Neurophysiological Biomarkers: A Preliminary Investigation. Frontiers in Neurology http://journal.frontiersin.org/article/10.3389/fneur.2016.00074/full
Kiefer AW, Barber-Foss K, Reches A, Gadd B, Gordon M, Rushford K, Laufer I, Weiss M & Myer GD (2015). Brain Network Activation as a Novel Biomarker for the Return-to-Play Pathway Following Sport-Related Brain Injury. Frontiers in Neurology. http://journal.frontiersin.org/article/10.3389/fneur.2015.00243/abstract
Castillo-Saavedra L, Gebodh N, Bikson M, Diaz-Cruz C, Brandao R, Coutinho L, Truong D, D Abhishek, Shani-Hershkovich R, Weiss M, Laufer I, Reches A, Peremen Z, Geva AB, Parra LC & Fregni F (2015). Clinically Effective Treatment of Fibromyalgia Pain With High-Definition Transcranial Direct Current Stimulation: Phase II Open-Label Dose Optimization. Journal of Pain http://www.jpain.org/article/S1526-5900(15)00884-6/abstract
Reches A, Nir RR, Shram MJ, Dickman D, Laufer I, Shani-Hershkovich R, Stern Y, Weiss M, Yarnitsky D & Geva AB (2015). A novel electroencephalography-based tool for objective assessment of network dynamics activated by nociceptive stimuli. European Journal of Pain (United Kingdom) http://www.ncbi.nlm.nih.gov/pubmed/25960035
World Health Organization. 2008. The Global Burden of Disease: 2004 Update. Geneva, Switzerland – Online www.who.int/healthinfo/global_burden_disease/GBD_report_2004update_full.pdf
Wahlbeck K & Mäkinen M (Eds) 2008. Prevention of depression and suicide. Consensus paper. Luxembourg: European Communities http://cpme.dyndns.org:591/database/2008/Info.2008193.en.consensus.depression.pdf
elminda narrative video https://vimeo.com/290157340
Ziv Peremen, PhD
VP of Medical Solutions
elminda Ltd.
+972 542 244811
+972 9 9516476 ext.108
+1 917 979 3142 ext.108
ziv@elminda.com
www.elminda.com
Please note, this article will appear in issue 8 of Health Europa Quarterly, which is available to read now.