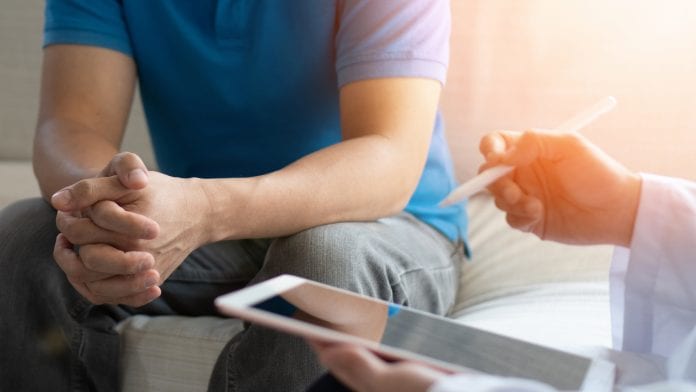 A group of experts have called for an urgent review of prostate cancer care in Europe following the results of a first of its kind analysis that shows prostate cancer does not receive the political attention that it deserves.
Carried out by the Let's Talk Prostate Cancer Expert Group – an initiative organised and funded by Astellas Pharma Europe – the analysis shows that, despite being the most frequently diagnosed cancer in men, prostate cancer does not receive the political attention that it deserves and patients experience wide variations in standards of care, whilst issues such as stigma, social isolation and poor help-seeking continue to raise concerns.
In response, the group has launched the new Let's Talk Prostate Cancer Digital Atlas which is a wide-ranging resource hub providing the latest data, analysis, and information on prostate cancer. The hub aims to aid decision-making and policy development to improve prostate cancer care and outcomes.
Prostate cancer care in Europe
The analysis has shown that only four countries across the EU (Austria, Estonia, Germany, and the UK (England)) have tracked targets to improve prostate cancer outcomes in place,  despite prostate cancer accounting for around 25% of all new male cancers and 10% of male cancer deaths every year. It has also revealed a wide variation in access to specialist care across Europe, including a particularly low number of urologists in Ireland and the UK, and that data show that countries which invest more in cancer care tend to achieve better patient outcomes.
MEP Tiemo Wölken said: "Our new analysis reveals considerable variance in prostate cancer care across European countries. Awareness remains relatively low, early detection is a challenge and people living with prostate cancer do not always have access to the treatment and care necessary to secure the best possible outcomes – longer and more comfortable lives despite the disease. This variance of cancer care cannot continue. These issues, compounded by the COVID-19 crisis, require urgent action, but they also present a unique opportunity for change and improvement in care.
"We have launched the Let's Talk Prostate Cancer Digital Atlas … as we are urging policymakers at national and European level to review the level of focus on prostate cancer within cancer strategies. Firstly, the Let's Talk Prostate Cancer group is calling on all EU Member States to ensure that, as a minimum, the European Association of Urology (EAU) clinical guidelines on prostate cancer are followed. This will help reduce the variance in patient care and outcomes. Secondly, all EU Member States should have in place an ambition specific to prostate cancer within their national cancer plans, which is measurable and achievable. We expect the EU Beating Cancer Plan to be launched in January and we strongly encourage these measures to be introduced as part of the implementation of this important plan."
Access to care
The analysis also showed that there is a significant variation in cancer medicines spend across Europe suggesting that not all men receive optimal treatment, and despite the high disease burden on those affected and their families, shows that prostate cancer is also not as highly prioritised as other types of cancer and that the gold standard of breast cancer care should be applied more widely to all types of cancer.
The COVID-19 pandemic has exacerbated issues relating to early detection, treatment, and care of patients with cancer, including men with prostate cancer, and it is also widely acknowledged that there is evidence of disproportionate mortality and morbidity amongst black, Asian, and minority ethnic people when looking at the impact of COVID-19. This is mirrored by the fact that these communities also have a 30% higher mortality rate when confronted with prostate cancer, demonstrating that there is an urgent need to better understand and support these specific communities.
Dr Hein Van Poppel, European Association of Urology and European Cancer Organisation Inequalities Network co-chair said: "As urologists, we see the impact that appropriate prostate cancer care infrastructure and adequately funded services has on those affected, their carers, and family members. However, access to clinical support varies significantly across Europe. Prostate cancer has the highest estimated incidence rate among all cancers for 2020, with an average of 159 new prostate cancer cases per 100,000 being anticipated in the EU27. In comparison, breast cancer is set to account for 142, colorectal cancer 71 and lung 67 new cases per 100,000. Action is needed now on prostate cancer to ensure all patients get the right treatment at the right time so that we can help extend and save lives."