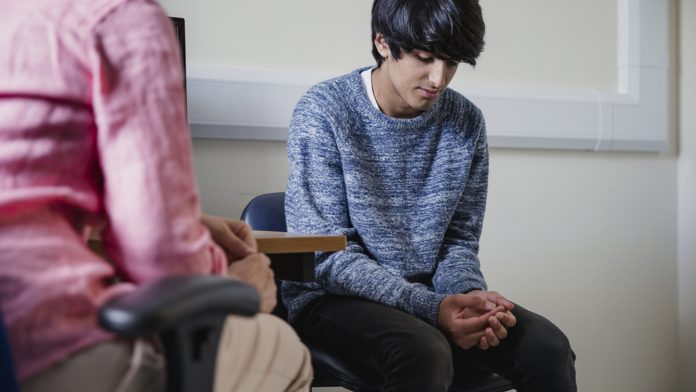 In a new clinical trial, researchers from the Open University of Catalonia are investigating the efficacy of virtual reality as a treatment for depression in young people. 
The study will assess the usefulness of personal construct therapy in people aged 18-29 years old with symptoms of depression. The study will also explore the effectiveness of personal construct therapy in conjunction with a new virtual reality application. 
Recent studies have highlighted alarming rates of depression in young people. "We're talking about numbers that reach up to 60-80% of young people, including those diagnosed with mild symptoms. And the numbers have probably increased with the pandemic," explained Adrián Montesano, a researcher and member of the Faculty of Psychology and Education Sciences at the Open University of Catalonia. 
New approaches to treatment need to be considered
"The symptoms are mild in most cases, but we know that the sooner these problems receive treatment, the less likely they are to persist in the long term or worsen," said Montesano. 
"Personal construct therapy focuses above all on how people construct their reality, and the meaning they give to things that happen to them and to the people around them," said Montesano.  
"This is the first trial which has been carried out applying it specifically to depression in young people," he added.  
The efficacy of the trial will be compared to cognitive behavioural therapy, which is considered the benchmark therapy.  
Virtual reality applications have previously been used in exposure therapies to treat phobias, but this is the first time they are being used in depression treatment. The application being studied is called EYME and was developed by the University of Barcelona. EYME uses information about the patient gathered through a prior interview to create a 3D space in the form of spheres and worlds. 
"It is possible to accompany the person on a journey through their mind, through their universe of meanings and personal values, fostering therapeutic conversation. The algorithms it uses are based on the work that has been done over two decades, and we believe that it may have added value among young people, for whom it can improve adherence to treatment and the appeal of psychotherapy," explained Montesano.  
Personalisation is key to treating depression in young people
The Open University of Catalonia researchers believe patient involvement is key to psychological therapy. Other forms of psychotherapy have achieved good rates of efficacy, however, approximately 35% of patients drop out of treatment before completion. The researcher believes broadening the range of treatments would be a good way to resolve this issue.  
"Being able to personalise treatment based on personal preference is crucial," said Montesano. 
"We know that the sooner the problem is addressed, the better the long-term results, so the trend needs to be reversed. This is already happening in society, and it's something that must also happen in research," he concluded. 
Recommended Related Articles