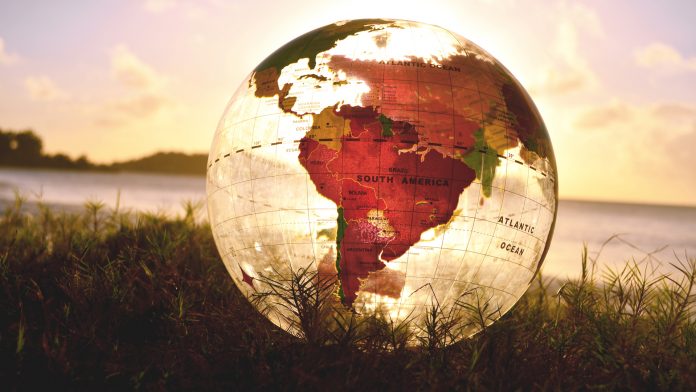 Khiron Life Sciences Corp, a cannabis company with core operations in Latin America, welcomes the EU-Mercosur Trade Agreement announced between the EU and Mercosur.
Mercosur is the Latin American trading block made up of Argentina, Brazil, Uruguay and Paraguay, and Khiron is active among Mercosur jurisdictions with a recently completed acquisition of NettaGrowth International, a cannabis company based in Uruguay.
Learn more about Khiron Life Sciences Corp and their unique medicinal cannabis products.
"Another step towards a globalised medical cannabis trade network"
The trade deal between the European Union and Mercosur announced on 28 June 2019 at the G20 Summit in Japan, which is subject to ratification by member countries, establishes a trade framework for goods and services, including pharma and medical products, covering nearly 780 million consumers, making it the largest in the world in terms of population, and with an estimated trade in goods of 88 Billion Euros, according to the European Commission.
Alvaro Torres, Khiron CEO and Director, said: "As we build Khiron's dominant position in Latin America and Mercosur markets through our operations in Uruguay, we welcome this trade deal as it strengthens our ability to now directly supply the European medical cannabis market.
"This significant milestone is another step towards a globalised medical cannabis trade network where Latin America, with its strategic location, many natural advantages and regulatory leadership, will continue to play a significant part.
Khiron announced completion of the acquisition of NettaGrowth International on 19 June 2019. NettaGrowth, and its wholly-owned subsidiary Dormul S.A. is a Uruguayan company that has obtained one of the first licences to produce and export medical cannabis with THC for commercialisation in Uruguay, and is positioned to serve Brazil and the growing Latin American market as part of the Mercosur trading block, adopting the Company's scalable model as markets develop.
About Khiron Life Sciences Corp.
Led by Co-founder and Chief Executive Officer, Alvaro Torres, together with an experienced executive team, and a knowledgeable Board of Directors that includes former President of Mexico, Vicente Fox, Khiron Life Sciences Corp. is positioned to be the dominant integrated cannabis company in Latin America.
Khiron has core operations in Latin America and is fully licensed in the country for the cultivation, production, domestic distribution, and international export of both THC and CBD medical cannabis.
Recommended Related Articles