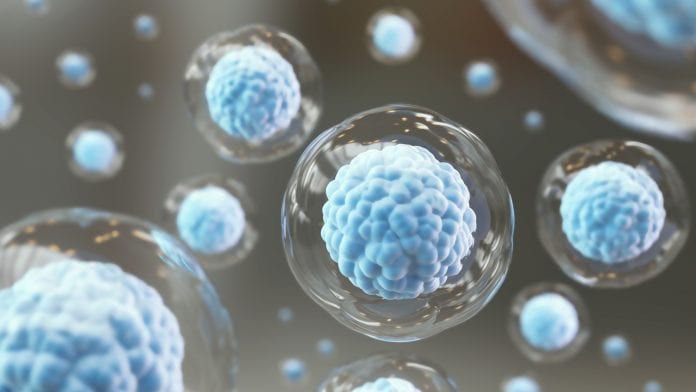 The CAR T cell therapy, axicabtagene ciloleucel received European Marketing Authorisation for the treatment of adult patients suffering with lymphoma.
Kite, a Gilead Company, announced two-year efficacy and safety data from the crucial ZUMA-1 trial of Yescarta® (axicabtagene ciloleucel) in adult patients with relapsed or refractory diffuse large B-cell lymphoma (DLBCL) and primary mediastinal large B-cell lymphoma (PMBCL). Axicabtagene ciloleucel, a chimeric antigen receptor T cell therapy (CAR T cell therapy), previously been approved by the USA Food and Drug Administration, has finally received European Marketing Authorisation (EMA).
"Our primary goal is to extend the lives of patients"
Presented at the annual meeting of the American Society of Hematology and also published in The Lancet Oncology, the updated analysis had a minimum follow-up of two years after a single infusion of axicabtagene ciloleucel, and from this 39% of patients were in an ongoing response.
At two-years, the best objective response via investigator assessment presented an overall response rate of 83%, with 58 % of patients having achieved a complete response. With a median follow-up of 27.1 months, 39% of patients remained in response.
Amongst the patients with an ongoing response at 12 months, 93% remained in response at 24 months. The median duration of response was 11.1 months; however, the median duration of complete response was not reached, moreover regarding survival, the median overall survival was not reached.
Sattva S. Neelapu, MD, ZUMA-1 co-lead investigator and professor, department of lymphoma/myeloma, division of cancer medicine at The University of Texas MD Anderson Cancer Center, USA, explains the study of the CAR T cell therapy further: "With aggressive cancers such as refractory large B-cell lymphoma, our primary goal is to extend the lives of patients."
"Outcomes with traditional standard of care for this highly refractory patient population have been extremely poor. Nearly 40 percent of patients in ZUMA-1 remain in response and half of the patients are still alive after at least two years of treatment with Yescarta."
Is this CAR T cell therapy safe to use?
In the two-year analysis, typical adverse reactions to axicabtagene ciloleucel included encephalopathy, unspecified pathogen infection, bacterial infection, aphasia, viral infection, delirium, hypotension and hypertension, however these were reversable. Four patients developed new serious adverse events, but none of which were related to axicabtagene ciloleucel.
No new axicabtagene ciloleucel related CRS or neurologic events or deaths have occurred since the one-year analysis.
Alessandro Riva, MD, Executive Vice President, Oncology Therapeutics and Head, Cell Therapy, Gilead Sciences, explains further that the CAR T cell therapy "has extended the lives of a significant number of patients in ZUMA-1 and has yielded important learnings that inform further research and development of CAR T therapies."
"These data are not only significant for the lymphoma community, but also reinforce our leadership in cell therapy as we aim to transform the treatment of a variety of cancers with other investigational therapies in our pipeline."
What do you know about Kite?
The Gilead Company, Kite, is a biopharmaceutical company based in Santa Monica, California, USA. The company is engaged in the development of innovative cancer immunotherapies, and focuses on chimeric antigen receptor and T cell receptor engineered cell therapies.
Gilead Sciences, Inc. is a research-based biopharmaceutical company that discovers, develops and commercializes innovative medicines in areas of unmet medical need. The company strives to transform and simplify care for people with life-threatening illnesses around the world.