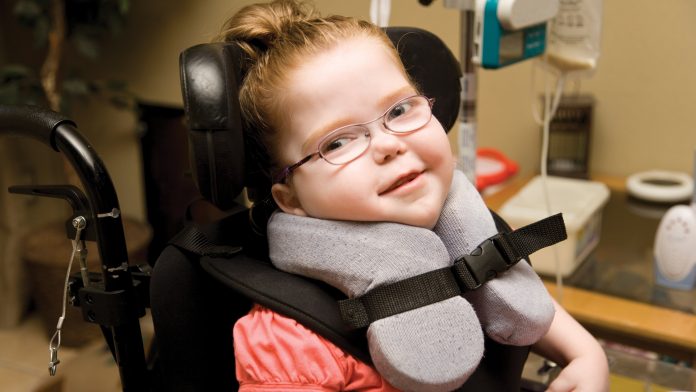 The Cerebral Palsy – European Communities Association is committed to raising the profile of cerebral palsy and promoting the rights of all those living with it, as John Coughlan tells Health Europa.
Cerebral palsy is the name given to a group of disorders that affect motor function and are caused by damage to the brain before, during or immediately after birth. In addition to impacting on movement, muscle control and co-ordination, posture, and balance, cerebral palsy often leads to difficulties swallowing, breathing and communicating, and can be accompanied by intellectual impairment and disorders such as epilepsy.
There is currently no cure for cerebral palsy, but treatment, appropriate care and surgeries can help to reduce barriers for those with the condition, maximise their independence, and enhance their quality of life. Nonetheless, low levels of awareness and the multifaceted, often unpredictable nature of cerebral palsy continue to pose challenges.
Operating against this background is the Cerebral Palsy – European Communities Association (CP-ECA), a group of nongovernmental organisations, people with cerebral palsy, their families, and healthcare workers dedicated to promoting the rights and welfare of people with cerebral palsy and related disorders.
In line with this, the CP-ECA and its members work to provide a network for people with cerebral palsy, parents and professionals, to exchange and share their expertise, to encourage new developments in all fields concerned with the condition, and to promote co-operation, understanding, and the exchange of information.
Health Europa spoke to the association's chair, John Coughlan, to learn more about its efforts and the current support available to people with cerebral palsy in Europe.
How much is understood about the effects of cerebral palsy and the needs of people living with it?
Cerebral palsy is a relatively poorly understood condition given the number of people who actually have it. It is one of the most common forms of childhood-onset disability, and yet it is not as well known in the media or among the general public as other conditions which have maybe been better at pushing themselves forward.
This is perhaps because every single child and then adult who has cerebral palsy has a unique profile of particular conditions or grades of disability that come with it; no two cases are identical, and no two people have the same experience of it. Therefore, it can be quite difficult to talk about cerebral palsy in a general sense.
Is that reflected in the level of research in the field?
There will be a need for more research for as long as the therapeutic outcomes continue to be unsatisfactory. Nonetheless, good-quality research is certainly being done: the European Academy of Childhood Disability (EACD), which brings together medical specialists in the field, is a very active and dynamic body, for instance.
It is, however, difficult to see how we can focus research in an effective way. For example, one of the key questions for researchers concerns what happens to provoke the perinatal accident that triggers the onset of cerebral palsy – but those circumstances can be quite diverse and thus difficult and time-consuming to study. At the same time, because we're talking about a type of multiple disability, part of the challenge is deciding where to focus our energies and how to prioritise.
In terms of the therapeutic outcomes themselves, as a parent of a child with cerebral palsy I know that if there was more consensus on the most effective therapeutic approaches parents would find it a lot easier to decide on the right thing to do for their child's development. Again, this is difficult because what's effective for one person may not be effective for another. Therapies that are designed to strengthen muscle tone can at the same time encourage spasticity, for example, which might be something that in other circumstances you're trying to work against. So it can be hard to find the right balance.
As a result, we often find ourselves in a situation as parents whereby we are engaged in a dialogue with different medical professionals, all of whom have different opinions on what to do, and that can be a frustrating position to be in.
How would you rate the services available for people with cerebral palsy in Europe?
The quality of services varies considerably – in part due to economic reasons. The EACD ran a survey a year or two ago which attempted to gage the impact of the financial crisis on the provision of facilities and care for children with disabilities.1 It found that in those countries which were already struggling to make the kinds of provisions that are needed, the crisis had significant consequences – unsurprisingly, because equipment such as wheelchairs and mobility aids is expensive.
Differences in attitude also impact on the quality and range of services available. To take education as an example, some countries take a very inclusive approach and integrate children with cerebral palsy as much as possible into mainstream schooling. But other countries – not for any economic reason but simply out of cultural tradition or philosophy – prefer segregation and provide only special education for children with cerebral palsy, except in very mild cases. It is a constant struggle to make people understand that, actually, a child with cerebral palsy will generally benefit from growing up and engaging with other children and seeing how they behave.
Thus, improving services is a question of not just finding more resources but also changing mindsets.
Is cerebral palsy sufficiently recognised in disability policies in Europe and the wider health and social care agenda?
Cerebral palsy is a motor disability, but there are aspects of it which can also be an intellectual disability and, on top of that, it often combines with other conditions such as epilepsy. What that means is that each individual aspect of cerebral palsy might appear somewhere in the policy mix, but the specific needs of people who have multiple disabilities do not. They are not sufficiently well understood because they're complex and there is no easy solution to all or even one of them.
To use mobility as an example, simply putting in ramps to make public buildings accessible to wheelchair users wouldn't necessarily be good enough for all wheelchair users, because
some of them will be using heavy, powerful electric wheelchairs as the amount of physical strength they have is very limited. There is no one-size-fits-all solution.
In order to change this, the CP-ECA, as the association of persons, families and professionals working within the field of cerebral palsy, needs to be more present and more active and more visible. We also suffer to a little extent from the fact that cerebral palsy is clearly defined within the English language, but other languages in Europe use different terminology. That can make it difficult for us to find common ground and to get together and talk about cerebral palsy as a family of different conditions.
At the moment, then, I wouldn't blame the political institutions for not taking cerebral palsy more into account. People with cerebral palsy and their support networks need to be more active and engaged themselves. We already do what we can, but we can certainly do more.
How does the Cerebral Palsy – European Communities Association work to promote the rights and welfare of people with cerebral palsy?
The CP-ECA is the European chapter of the International Cerebral Palsy Society and an active member of the European Disability Forum, the main channel through which we try to take part in the policy debate at the European level.
So far we have seen the successful EU ratification of the UN Convention on the Rights of Persons with Disabilities, and there's been a significant movement from the European Commission to improve legislation in the field of disability and increase the accessibility of public services. A directive to make public websites more accessible to people with disabilities will also come into force very soon.
We are also trying to promote other issues. For example, our Portuguese member is currently working on a project to provide a completely confidential way for people with severe disabilities to vote. If someone is unable to pick up a pen and vote in the traditional way, then they are not able to participate in the electoral process autonomously and confidentially because they must have someone there with them to make their vote. The member is working with the electoral commission in Portugal to develop accessible software that can be tailored to each individual's needs, and hopefully if they can present it at the European level there's a chance that it could be taken up across lots of countries in one go rather than incrementally.
References
1 http://edu.eacd.org/node/306
John Coughlan
Chair
Cerebral Palsy – European Communities Association
International Cerebral Palsy Society
www.icps.org.uk/page/European-disability-forum
www.icps.org.uk
This article will appear in issue 5 of Health Europa Quarterly, which will be published in May.