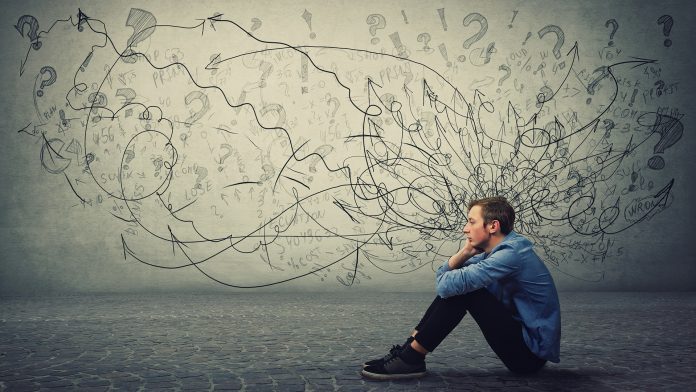 Lorna Rothery spoke to Vicki Nash, Associate Director of Policy, Campaigns and Public Affairs at UK charity, Mind, about how the cost-of-living crisis is leaving more people in need of mental health help.
Society has faced unprecedented challenges in recent years, from the all-encompassing effects of the coronavirus pandemic coupled with mounting living costs, it is no surprise that mental health services and charities have been overwhelmed by the volume of people of all ages seeking mental health help. More than 1.6 million people in the UK alone are currently on a waiting list to receive mental health help and it is suspected that mounting concerns over finances and general wellbeing could push the mental health system to breaking point, leaving many in need without access to vital support services.
In light of these challenges, Lorna Rothery reached out to UK charity, Mind which is dedicated to campaigning for improved mental health services and awareness as well as providing support and advice to all those affected by a mental health problem. Vicki Nash, Associate Director of Policy, Campaigns and Public Affairs at Mind shares how escalating living costs impact people's mental health, and the policy changes required to meet the needs of those seeking help.
How are rising food and energy prices impacting people's mental health?
Rising food and energy prices are already having an impact on people's mental health. The immediate effects of the cost-of-living crisis are becoming apparent with many people who were able to get by now being reliant on food banks. Compared to last year, we have seen a 30% rise in the number of people getting in touch with Mind's helplines about difficulties they have been experiencing in relation to finances and personal debt, and our advisors consistently speak to people who are experiencing anxiety over rising bills and worrying they cannot afford to live.
The uncertainty over energy prices and government support during winter will also increase people's anxieties. They need urgent responses from the government about the level of support they can expect.
Are any specific demographics more likely to need mental health help as a result of the cost-of-living crisis?
Experiencing financial difficulties can have a negative impact on our mental health, and poor mental health can make it harder to manage our money. The cost-of-living crisis may increase this vicious cycle, and it can affect any of us. But those of us already living with mental health problems, or already struggling financially, are at a higher risk of needing mental health help.
The cost-of-living crisis highlights and worsens existing inequalities. For example, research suggests that people already living in the most deprived areas in Britain, of which people with mental health problems represent a significant proportion, are finding it more difficult to pay their bills than people living in the least deprived areas. The Joseph Rowntree Foundation has found disabled people to be more worried about the cost-of-living crisis than those who are not disabled. And other research suggests that people from racialised communities may see higher increases in their cost-of-living relative to their income.
How can parents and carers balance helping a child through a mental health crisis with protecting their own mental health?
Young people are aware of what is happening in the world and may worry about how this will impact them now and in the future. You might not want to talk to them about everything that is going on, or know how to, but being there to listen to them is really important.
If you want to support your child, you can try reassuring them by letting them know it is okay to feel however they are feeling. Set aside some time to talk with them – it might be helpful to have certain times of the day to talk about worries and times to talk about other things – and maybe tell them how you are feeling too. You may also find it helps to do activities together which you will enjoy, such as going for a walk or encouraging your child to do the things they usually like to do like spending time with their friends.
But most importantly, let them know you are always there for them, no matter what they want to talk about, or whenever they want to talk.
It is also essential to support yourself while you are helping others. Try to do things that are good for your mental health and wellbeing. Consider opening up about how you are feeling with other people, like other parents or family members – it is always okay to ask for support. It may also help to take some time out for yourself if you can.
It can be really hard to support others when you are struggling yourself. Remember that you will not always know what to say. All you can do is try your best to be there for your child.
What are the key challenges currently facing the treatment and care of people with mental health problems?
People with mental health problems have told us that they are having to make tough choices between getting essentials and being able to leave the house to go to healthcare appointments or meet their basic needs. This includes parents, disabled people and carers who cannot afford the increasing prices of petrol, food, and energy costs which risk deteriorating their mental and physical health.
On top of this, our mental health system is currently dealing with the fallout of a brutal pandemic, and that is on top of years of underinvestment, a crumbling estate and massive staffing problems. 1.6 million people are currently on waiting lists for mental health help, and we are seeing no indication this number will go down any time soon. So, another of the key challenges of caring for those of us with mental health problems is actually making sure people get access to professional mental health help.
What could be the long-term impacts of the cost-of-living crisis on people's mental health and wellbeing? Where would you like to see the government focus their efforts to ensure people are receiving the support they need?
The 2008 recession is the closest example of the long-term effects we may see from this crisis. As well as increasing inequality and lowering pay in the UK for many years, during that recession many people felt more uncertain, more insecure, and less in control. The last recession caused a significant increase in the prevalence of mental health problems in the UK, and suicide levels increased.
Financial crises can not only worsen existing mental health problems but can cause those of us with no history of poor mental health to experience it for the first time. The last recession caused an increase in demand for health services, leading to longer waiting times for treatment. We already have 1.6 million people on waiting lists for mental health support and a further eight million who would benefit from mental health help but are not able to access it. As a result, in the longer term, another problem we may see is our mental health services beginning to struggle with growing waiting lists more than they already are, as they battle the consequences of years of underfunding.
Right now, one of our most immediate concerns is those on the lowest incomes, who are most at risk of facing the fallout of this cost-of-living crisis, as well as the subsequent mental health impact. The UK Government needs to properly support these people through the social security system by ensuring benefits provide people with enough to be able to afford essentials. In addition, the UK Government should increase the core cost-of-living payments for people on lower incomes to cover increases in people's essential outgoings.
We also need to see a focus on making sure those who rely on benefits to get by are supported properly, by making sure that their payments are increased in line with inflation next April. Additionally, the UK Government should pause certain benefit deductions and cap others at lower levels than they are right now.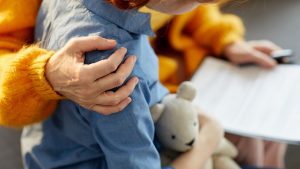 Our mental health services also need to be supported through this crisis. While the additional £10 million recently promised to mental health services to cope through the winter is welcome, it is only papering over the cracks. Instead, we need to see a long-term solution through adequate funding of our mental health services, and the implementation of the previously promised 10-year cross-government mental health plan as soon as possible.
For information and support on how you can receive mental health help, visit www.mind.org.uk
Vicki Nash
Associate Director of Policy, Campaigns and Public Affairs Mind http://www.mind.org.uk/
https://www.facebook.com/mindforbettermentalhealth
https://twitter.com/MindCharity
https://www.instagram.com/mindcharity/
https://www.youtube.com/channel/UCarWBJYMNqJxgn6n8_htCTQ 
This article is from issue 22 of Health Europa Quarterly. Click here to get your free subscription today.
Recommended Related Articles