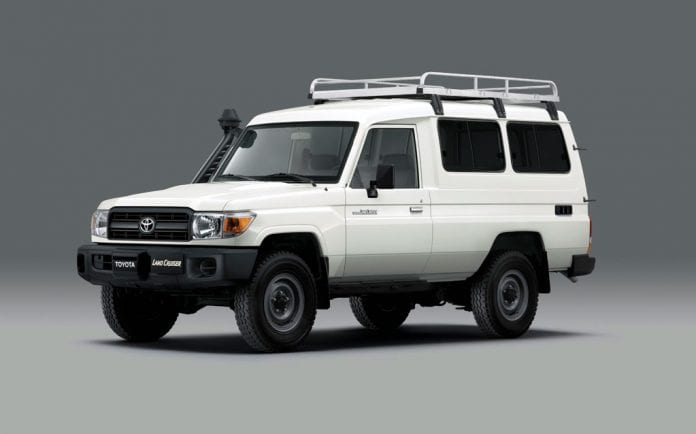 B Medical Systems, Toyota Tsusho Corporation, and Toyota Motor Corporation introduce the world's first WHO PQS prequalified refrigerated vehicle.
B Medical Systems, a global leader in the vaccine cold chain industry, Toyota Tsusho Corporation, and Toyota Motor Corporation announced the launch of their jointly developed refrigerated vaccine transport vehicle which also has Performance, Quality and Safety (PQS) prequalification from the World Health Organization (WHO).
This is the first-ever refrigerated vehicle in the world to obtain a WHO PQS prequalification and can be used for reliably transporting vaccines or any other specimens in a 2-8 °C temperature range.
Vaccine cold chain solutions
The successful rollout of immunisation programmes depends on the quality of the vaccine supply chain and the ability to provide a cold chain until the last mile. However, with several health centres located in extremely remote, rural, hostile terrains with minimal road infrastructure, delivering an end-to-end cold chain can be challenging.
Toyota Tsusho Corporation and B Medical Systems joined together to co-develop a refrigerated vehicle that can reliably transport vaccines to the last mile even in the most remote corners of the world.
The refrigerated vehicle has a B Medical Systems vaccine refrigerator with a storage capacity of 396L incorporated into a Toyota Land Cruiser 78. The vaccine refrigerator is powered via the vehicle while in motion and can also be powered by an external regular electric supply when parked. The vehicle provides almost a day's autonomy, in the absence of any power supply. This solution also has temperature loggers that provide an overview of the storage conditions.
The product brings together the legacy and expertise of Toyota Tsusho Corporation and B Medical Systems in the field of automobiles and vaccine cold chain, respectively.
Luc Provost, CEO of B Medical Systems, said: "The last mile has always been the weakest link in the vaccine cold chain. In several regions across the world, the last mile health centres are in remote areas that are difficult to access due to the terrain and infrastructure. We are extremely excited to bring such a solution to the market along with Toyota.
"The refrigerated vaccine vehicle can easily travel through rough terrains and narrow roads delivering vaccines even to the most remote health posts, thereby ensuring an effective last mile vaccine cold chain delivery. The design of the solution also ensures that none of the vials are broken during the delivery process, eliminating vaccine wastage, which is otherwise common in refrigerated trucks. We are very happy that the product received the PQS prequalification. The combined solution has the power to revolutionise the way vaccines are delivered until the last mile."
Shigeru Harada, COO for Automotive Division of Toyota Tsusho Corporation, said: "Today would be a memorable day for our company and our partner B Medical Systems, announcing a new revolutionary PQS approved solution for vaccine cold chain. As a Toyota Group company, we are proud to give birth to this innovative product."