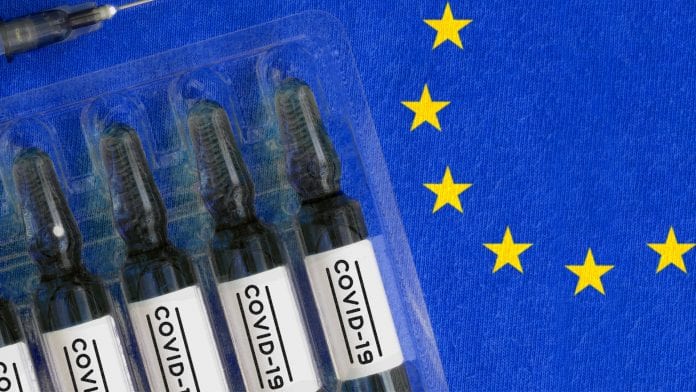 The European Commission is taking immediate action to prepare for the threat of new COVID-19 variants.
The European Commission has launched the HERA Incubator bio-defence preparedness plan which will work with researchers, biotech companies, manufacturers, and public authorities in the EU and across the globe in order to detect new variants of COVID-19. The plan will also provide incentives to develop new and adapted vaccines, speed up the approval process, and ensure scaling up of manufacturing capacities.
President of the European Commission, Ursula von der Leyen, said: "Our priority is to ensure that all Europeans have access to safe and effective COVID-19 vaccines as soon as possible. At the same time, new variants of the virus are emerging fast and we must adapt our response even faster. To stay ahead of the curve, we are launching today the HERA Incubator. It brings together science, industry and public authorities, and pulls all available resources to enable us to respond to this challenge."
Key actions
The plan has set actions that aim to improve Europe's preparedness for new variants and will act as a blueprint for future health emergencies. The actions match the global co-operation for the World Health Organization and global initiatives on vaccines.
HERA will build on the actions launched and provide a permanent structure for risk modelling, global surveillance, technology transfers, manufacturing capacity, supply chain risk mapping, flexible manufacturing capacity, and vaccine and medicine research and development.
Actions include:
Detecting, analysing, and assessing variants
Speeding up regulatory approval of adapted vaccines: based on the annual influenza vaccine model, the EU will provide accelerated approval for adapted COVID-19 vaccines
Ramping up production of COVID-19 vaccines
Margaritis Schinas, Vice-President of the European Commission, said: "In our fight against the virus we are anticipating problems and acting proactively to mobilise all means to address the impact of variants. With our new bio-defence preparedness plan 'HERA Incubator', we are tackling parallel or subsequent series of pandemics deriving from the variants. Today's proposal is the perfect example of what the EU is best at: pooling efforts and complementing them by funding. This is the way to get out from the crisis, ready to adapt to new circumstances and united in action –  ensuring solidarity across the EU and the world."