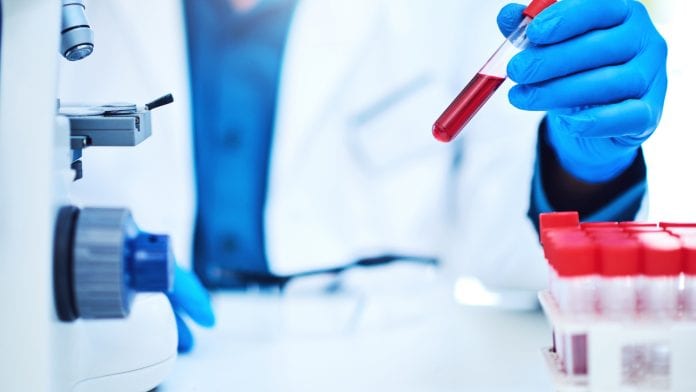 Sickle Cell Disease is a serious and debilitating genetic disease caused by a mutation in the β-globin gene and there are currently no known permanent cure.
A clinical study examining the efficacy of gene therapy for patients with Sickle Cell Disease has shown promising results.
Bluebird bio, works across a spectrum of disorders including cerebral adrenoleukodystrophy, sickle cell disease, β- thalassaemia and multiple myeloma, using three gene therapy technologies: gene addition, cell therapy and (megaTAL-enabled) gene editing.
It recently announced updated results from its Phase 1/2 HGB-206 Group C clinical study of its LentiGlobin gene therapy for patients with sickle cell disease (SCD) at the 61st American Society of Hematology (ASH) Annual Meeting in Orlando, Florida.
David Davidson, M.D., chief medical officer, bluebird bio, said: "The growing body of data from our clinical studies of LentiGlobin for Sickle Cell Disease reflects results from 26 treated patients with up to four years of follow-up.
"We continue to observe patients treated in Group C producing high levels of gene therapy derived anti-sickling haemoglobin, HbAT87Q, accounting for at least 40% of total haemoglobin in those with six or more months of follow-up, and exploratory assays show that HbAT87Q is present in most red blood cells of treated patients.
"The robust production of HbAT87Q was associated with substantial reductions of sickle haemoglobin, HbS, as well as improvement in key markers of haemolysis. Most importantly, patients in Group C have not experienced any episodes of ACS or serious vaso- occlusive crises (VOCs) following LentiGlobin for SCD treatment."
LentiGlobin gene therapy
SCD is a serious, progressive and debilitating genetic disease caused by a mutation in the β-globin gene that leads to the production of abnormal sickle haemoglobin (HbS), causing red blood cells to become sickled and fragile, resulting in chronic haemolytic anaemia, vasculopathy and painful vaso- occlusive crises.
For adults and children living with SCD, this can mean unpredictable, painful episodes due to vaso-occlusion as well as other acute complications — such as acute chest syndrome (ACS), stroke and infections, which can contribute to early mortality in these patients.
A total of 17 of the 49 patients with SCD enrolled in the ongoing open-label Phase 1/2 HGB- 206 study have been treated with LentiGlobin gene therapy, with the longest follow-up at 21 months.
12 of the 17 treated patients in Group C had at least six months of follow-up at the time of the data cut- off. In these patients, median levels of gene therapy-derived anti-sickling haemoglobin, HbAT87Q, was at least 40% of total haemoglobin and total haemoglobin and HbAT87Q levels ranged from 9.3-15.2 g/dL and 2.7-9.0 g/dL, respectively, at last visit. None required regular RBC transfusions post-treatment.
Improving biological markers
Sustained expression of gene therapy-derived haemoglobin in patients in Group C resulted in reduced levels of sickling haemoglobin that were approaching the levels in people who carry only one gene for sickle cell disease, suggesting that LentiGlobin treatment is improving biological markers of the disease.
9 of the 12 patients with at least six months of follow-up who had four or more VOC or ACS events in the two years prior to treatment, reported a median annualised rate of zero VOC or ACS events at up to 21 months post-treatment.
The results from Group C were reinforced by findings presented from exploratory assays designed to assess the relationship between LentiGlobin characteristics and RBC physiology. The assays performed in samples from a subset of patients from Groups A, B and C in HGB-206 found that on average, 80% or more of patient RBCs contained HbAT87Q six months after treatment.
This is indicative of a pan-cellular distribution of HbAT87Q believed to be critical to LentiGlobin's disease modifying effect in Sickle Cell Disease.