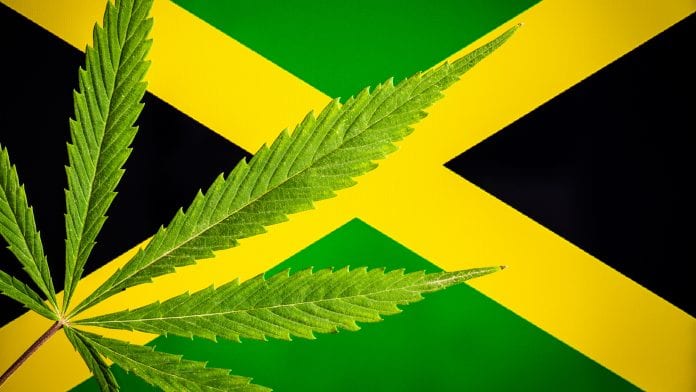 Jamaica wants to eliminate illicit cannabis growing by helping growers into the legal industry through its new Alternative Development Programme.
Jamaica's Cannabis Licensing Authority has set up the new 'Alternative Development Programme', approved by the Cabinet of Jamaica. The programme is a one-year pilot project geared towards transitioning current illicit cannabis farmers into the legal regulated cannabis industry.
It hopes to increase the legitimate earning potential of small, marginalised communities that have been disproportionately impacted by drug policy and regulation and that currently operate within the cannabis black market.
Speaking in the house of representatives, Minister of State for Industry, Commerce, Agriculture and Fisheries, Floyd Green, said: "What we will be doing in 2020, is looking for more community groups of traditional growers that we will engage and provide the technical support for them to transition into the medicinal marijuana industry.
Cannabis pilot programme
Jamaica is world-renowned for its cannabis culture and cannabis product, with many residents practising Rastafarianism. The Alternative Development Programme pilot project aims to ensure inclusion of the small traditional farmers who established the Jamaican brand in the global cannabis industry, and who have suffered for the cause of creating a legal cannabis industry. It hopes to channel the cannabis cultivation process through legal streams.
The pilot project allows for a special regime that increases the legitimate supply of cannabis product for Processing and Research & Development (R&D) facilities, and reduces the sources of supply for illicit traffickers of cannabis by demonstrating the alternative livelihood available to individuals who have traditional knowledge and expertise in cultivation.
The programme also provides technical support and seeds to the communities.
project focusses on community groups and has officially kicked-off in Accomping, St. Elizabeth with a group of farmers. The programme aims to teach growers about standards in the medical industry and will provide communities with seeds and information to teach them further about cannabis growing.