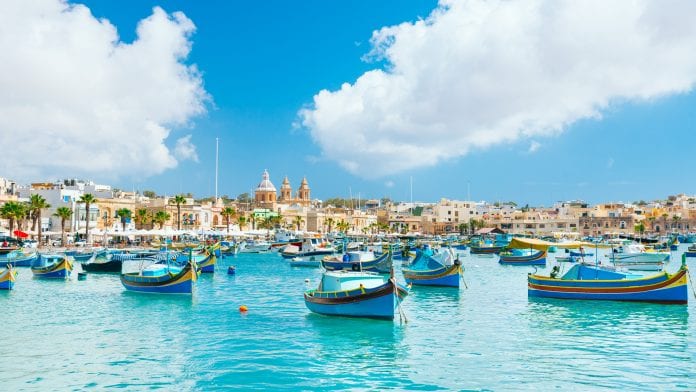 Malta Enterprise has been trusted to administer a wide-ranging package of support for individuals and businesses affected by the COVID-19 pandemic.
As in the rest of the world, despite the immediate measures taken by the authorities, a number of economic sectors in Malta – most notably the hospitality sector and the retail industry – were heavily impacted by the effects of the COVID-19 pandemic and the restrictions which ensued. In this case, the Maltese government intervened in a proactive manner to support the hardest hit businesses and protect employment.
The key support measures introduced by the government, which Malta Enterprise was entrusted to administer, amounted to a total of around €1.8bn in direct or indirect financial support, equivalent to some 12% of Malta's GDP. These include tax deferrals, covering income tax, VAT and national insurance on salaries. The government has provided a wage supplement covering basic wages: it is estimated that around 90,000 employees working for 16,000 businesses will benefit from this scheme designed to keep people in employment. As a result, over the first 10 weeks of restrictive measures, the increase in unemployment was marginal. Financial support measures for quarantine leave and for working parents who needed to stay at home to take care of their children were also provided.
The BBC has reported that, according to a study by Columbia University, Malta has invested in the largest financial package in terms of support measures covering families, business and job support since the onset of the coronavirus pandemic worldwide. In a wide-ranging analysis of rescue packages enacted by individual nations and international institutions, Columbia Economics Professor Ceyhun Elgin tracked responses in 166 countries in partnership with colleagues around the world. By his calculations, Malta's response has been the most significant worldwide, with a spending package calculated at around 22% of Malta's economy, higher than the likes of 14% of GDP in the US; 11% in Australia; 8.4% in Canada; and 5% in the UK.
Robust regeneration package for Malta's restart
With most business activity reopening in June and Malta International Airport reopening on 1 July, the Maltese government announced a significant regeneration plan to the tune of over €900m, equivalent to some 7% of the country's GDP. This plan is based on a vision to lead the country's recovery and attract new niches of growth during the coming months.
The plan is based on three key principles:
Reduction of business costs and provision of liquidity;
Shoring up support for domestic consumption; and
Provision of direct support to industry while incentivising work.
The size and scope of this financial package was made possible by the financial caution which had been exerted in previous years, with Malta registering four years of budgetary surpluses while national debt levels had gone down to around 40% of GDP – well below the European average.
An important element of the regeneration plan is that these initiatives are not merely intended to support business and families through the challenges of the next few months, but also to prepare the Maltese economy for its next level of development.
This special budget developed a raft of measures aimed at embracing the opportunities presented by the COVID-19 crisis, such as the acceleration towards digitalisation of business processes and a strong direction towards a cleaner environment; and
Substantial funding is being made available for firms to carry out business re-engineering and to undertake on-the-job training for their employees with the aim of reskilling staff in view of new realities.
These initiatives are also in line with the recent country-specific recommendations issued to Malta by the European Commission. The latter welcomed the support measures taken so far and called for further investment to support the country's green and digital transition.
Malta intends to invest substantially in new industrial infrastructure, with the declared intention of attracting new investment in both existing and emerging industry sectors;
At the same time, additional funds have been directed to support local enterprises in developing their export markets. Businesses which had been set to participate in international trade fairs are to be given an 80% refund; and
A €10m grant on exports is to be distributed to companies at risk of not being paid for goods which they had exported.
A wide range of trade and business organisations have welcomed the proposed initiatives, arguing that several of the incentives are expected to help businesses turn the COVID-19 crisis into an opportunity of growth through a re-engineered economy.
The budding medical cannabis industry in Malta has been able to benefit both directly and indirectly from this extensive business support package, as well as from other support measures entrusted within the remit of Malta Enterprise.
In spite of the current circumstances, Malta Enterprise has also remained active in attracting foreign direct investment into the country. Over the last months, it has approved various new projects in medical cannabis, research and development, and biotech; as well as projects directly related to the prevention and treatment of COVID-19 infections and events relating to the pandemic. Malta Enterprise has been pivotal in supporting businesses, as well as making sure that Malta's economy continues to grow through attracting projects of strategic importance on a global landscape.
Marion Zammit
Investment Promotion
Malta Enterprise
+356 2542 3121
www.maltaenterprise.com
This article is for issue 4 of Medical Cannabis Network. Click here to get your free subscription today.