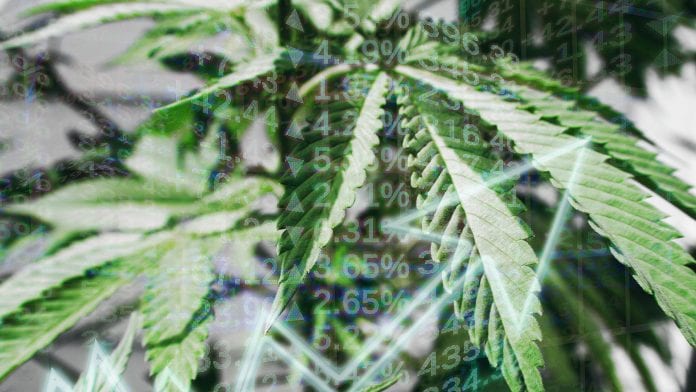 Hill Dickinson Senior Associate Rohit Fogla explores the UK's regulatory landscape concerning cannabis finance.
As policy on cannabis in the UK and Europe continues to evolve, Rohit Fogla, Senior Associate at Hill Dickinson LLP, outlines the current regulatory regime for medical cannabis, capital raising and investment options for enterprises and investors operating in this sector.
Medical cannabis in the UK
In November 2018, the UK government changed the law to make it possible for 'cannabis-based products for medicinal use in humans' (CBPMs) to be ordered and prescribed by specialist practitioners without a controlled drugs licence. At the time, it was thought this might be the gateway to further liberalisation of the restrictions on cannabis in the UK, which would foster the development of a UK medical cannabis industry.
However, due to restrictions put in place around the reforms that were introduced, only a very small number of patients with a limited range of conditions have been able to access treatment within the NHS, meaning that medical cannabis remains inaccessible for many of the patients in need.
One of the main barriers to access has been doctors' inability or unwillingness to prescribe medicinal cannabis. This is partly due to the lack of education around cannabis available to doctors, but also due to the responsibility placed on doctors who elect to pursue this form of treatment. This has meant that those people that cannot access medical cannabis on the NHS or privately, which some estimates suggest run to the millions, are forced to purchase cannabis on the black market.
The current National Institute for Health and Care Excellence (NICE) guidelines recommend only three prescribed cannabis-based drugs – Epidyolex, Nabilone and Sativex – for the treatment of four main conditions: chemotherapy-induced nausea and vomiting, spasticity of adults with multiple sclerosis (MS), and two severe treatment-resistant forms of epilepsy. While welcomed as a move in the right direction, these guidelines have been criticised by patients, campaigners, and some doctors as too limiting. Reform is being pushed and many believe that further education for physicians could be a key part of this.
One such example is a first legal challenge in August 2020 to the NICE guidelines on prescribing cannabis on the NHS by the parents of a three-year-old boy with severe epilepsy: the parents' legal team argued that NICE did not have an adequate consultation when producing the guidelines, and that it failed to take into account relevant evidence, including that compiled when medical cannabis was legalised. A victory for the family could make the current guidance unlawful.
Investments in cannabis companies in the UK and overseas
The UK has seen a handful of companies listing on its public markets with cannabis as their core business. This includes World High Life (WHL), Ananda Developments, Greencare Capital plc (Greencare) and Sativa Group plc (Sativa). These companies are carrying out activities which are legal in the UK (provided appropriate licences are obtained), and therefore there is no bar to investing in them. The same applies, of course, to companies selling CBD products (provided these comply with UK law).
Difficulties can arise when UK investors seek to invest in a company that operates outside of the UK. Section 20 of Misuse of Drugs Act 1971 creates an offence for anyone who 'assists in or induces the commission in any place outside the United Kingdom of an offence punishable under the provisions of a corresponding law in force in that place'. In addition, the income generated from the investment in overseas company could bring anti-money laundering legislation into play, pursuant to the provisions of the Proceeds of Crime Act 2002 (POCA).
There are a number of offences under POCA, including:
concealing, converting or transferring criminal property
entering into or becoming involved in an arrangement to launder
using, acquiring or possessing criminal property
It is possible that UK investors would be legally permitted to invest in a company based overseas if producing cannabis for medicinal use is legal under the laws of the overseas company and said company is a signatory to the UN Narcotic Convention. In addition, the income generated will not fall within the ambit of POCA if the overseas company carries out all of its medical cannabis-related activities under local licences and in full compliance with its legal regulations. However, there are risks involved in such investments and a review should be conducted on a case-to-case basis. Legal advice should be sought, as it is not significantly tested in UK courts.
Companies' options for capital raising taking the form of debt or equity
Medical cannabis companies may be able to raise capital through a mixture of sources. However, like most companies, these will boil down to two main options (or a mixture of the two):
to borrow money (debt)
to issue shares (equity)
A variety of factors will determine the choice, but a key issue is likely to be the comparative cost of debt and equity. A challenge for these companies, though, is identifying who can offer them finance and what they can offer. Another complexity is the regulatory landscape, which can prove challenging to understand and navigate for traditional investors. In addition, it could be difficult to raise debt finance in the absence of the company providing appropriate security to the lender or not having a secured line of revenue stream.
We have experienced that a number of our clients in this sector had finance available in 2019 but now, even pre-COVID, the options available have become more limited. This could be because of increased competition, but it is likely to be linked to the lack of 'Exit' events, with companies not managing to list on more established exchanges and a reduced amount of North American investment in the sector in Europe.
Companies' options with respect to equity platforms – IPO domestically or target overseas
The UK is seeing more companies listed on the public markets with cannabis as their core business. One such exchange is the Aquis Stock Exchange (Aquis). Aquis has some medical cannabis companies listed on its Growth Market such as Greencare, WHL, Ananda Developments, Freyherr International Group and Sativa. On 1 May 2020, Aquis issued a consultation document proposing the splitting of the Aquis Growth Market into two new segments, APX and AXS. Companies already admitted to the Aquis Growth Market with a market capitalisation of more than £10m and more than 35% of their securities in public hands would automatically be included on APX. Like the London Stock Exchange's Alternative Investment Market (AIM), the Growth Market provides companies with access to both institutional and retail investors, and is particularly beneficial for early stage, entrepreneurial companies. It is also attractive for medical cannabis companies, considering the lower estimated costs of entry, more lenient admission requirements and less onerous continuing obligations when compared with the requirements of AIM.
More companies have been raising capital with a potential to list in the near future like Cannaray Limited, which announced plans to list on the London Stock Exchange in 2020. In addition, there are investment companies listed on AIM, Standard Segment and Aquis, which target investments into the medical cannabis sector (such as FastForward Innovations Limited on AIM).
When preparing for an initial public offering (IPO), one of the most important decisions the issuer has to make is to work out which capital market or stock exchange will best support the company's strategy. The company may decide to list within the UK or target listing overseas. If a company wants to target a listing within the UK, there are challenges due to regulations and Brexit uncertainty. Some of the challenges the company will face if listing in the overseas market will include dealing in multiple jurisdictions with their own regulations and investor expectations.
Transactions in UK cannabis companies
There have been a number of high-profile investments and transactions in the cannabis sector within the UK. Some of those are:
In March 2019, the board of AIM-listed FastForward Innovations Limited (FFIL) announced that FFIL subscribed for 6,666,667 new shares in EMMAC Life Sciences Limited (EMMAC) at a price of £0.30 per share for total consideration of £2m. This subscription was part of an £11m funding round completed by EMMAC in 2019, bringing the total funds raised by EMMAC at £0.30 to £17m
UK startup NOBL, a cannabis data, conferences and consulting expert, in January 2020 announced the closing of its Series A fundraiser and a capital injection of €1.48m. A number of leading cannabis investors from North America and Europe have participated, including Altitude Investment Management, Artemis Growth Partners and Enexis AB
In March 2020, Alphagreen Group, which owns Europe's largest consumer marketplace for legally certified cannabis (CBD, cannabidiol) products Alphagreen.io, had secured £500,000 in its first equity funding round. Several tech angel investors took part in the funding round alongside the cannabis-focused investment company ENEXIS AB
In June 2020, the board of directors of Stillcanna, Inc. (Stillcanna) and Sativa announced that they had reached agreement on the terms of a recommended share for share exchange offer to be made by Stillcanna for the entire issued and to be issued share capital of Sativa
In June 2020, WHL, which is building an investment portfolio in the legal medicinal cannabis, hemp and CBD industries, acquired Love Hemp, Ltd, a London-based CBD company playing a leadership role in the development of the UK's leading range of trusted CBD products
Alternative platforms
In early 2020 the London Stock Exchange announced that a new thematic exchange-traded fund (ETF) had been launched in the UK. It offers investors exposure to a wide range of stocks whose business is concentrated on medicinal cannabis. The new ETF tracks the Medical Cannabis and Wellness Equity Index (CBDX), provided by Solactive, a Germany-based company that designs, calculates, and licenses financial indices. The CBDX ETF consists of publicly listed companies conducting legal business activities in the medical cannabis, hemp and CBD industry, including producers and suppliers of medical cannabis, CBD-focused biotech companies, and companies leasing property to medical cannabis growers, and software solutions for medical cannabis producers.
The development of funds such as the ETF could suggest that the medical cannabis sector may be in for a rebound after a multi-month decline. Some commentary online suggests that investors with a long-term horizon are once again looking to follow the developments and consider buying into this new ETF.
Conclusion
The UK's medical cannabis market has barely got off the ground since launching nearly two years ago, with a two-tier system effectively in place whereby a few patients access products through legal channels, while most resort to the black market. Two positive steps by the UK government suggest some cause for hope in addressing the problem of access to medical cannabis. First is the easing of import restrictions for medical cannabis in March 2020, which, in theory, could improve access. The second step, taken on 29 April 2020 as a direct response to the COVID-19 crisis, was a pre-packaged set of measures that would make it easier for pharmacists to supply controlled drugs in emergencies. Although these are not yet in force, they are ready to be activated when the government deems it necessary.
In light of COVID-19, this emphasis on purpose and improving the human condition will intensify. Undoubtedly, the increased consumer interest in holistic health and wellbeing that has come with the pandemic will continue to help fuel the rapid growth of the medical cannabis sector.
As more evidence on medical cannabis is gathered, the UK's restrictive regulations and rigmarole associated with obtaining prescriptions will begin to ease. As the endocannabinoid system is integrated into medical education, the stigma behind prescribing medical cannabis will be alleviated. As new companies continue to enter the market, a wider variety of cannabis-based medicines will be developed, consequently driving the cost of available drugs down.
Through the combination of these factors, it is hoped that the light for medical cannabis remains green and that this life-changing medicine will become standardised and available to the thousands of patients who are still denied this right to health.
References
https://www.hilldickinson.com/insights/articles/nice-guidance-medicinal-cannabis-consultation
https://www.karger.com/Article/FullText/505028
https://www.nice.org.uk/guidance/ng144/chapter/Recommendations#chronic-pain
https://prohibitionpartners.com/2019/12/17/the-uk-cannabis-report-key-insights/
https://www.forbes.com/sites/alejandrocremades/2018/08/19/debt-vs-equity-financinpros-and-cons-for-entrepreneurs/#4771cdc06900
https://www.globenewswire.com/news-release/2020/06/15/2048074/0/en/World-High-Life-Subsidiary-Continues-Massive-Sales-Growth-in-the-UK-CBD-Market-with-Eye-to-Future-Brand-Expansion.html
https://www.thisismoney.co.uk/money/investing/article-8412391/Should-invest-cannabis-stocks-look-pros-cons.html
https://www.eu-startups.com/2020/01/london-based-nobl-cannabis-insights-startup-closes-e1-48-million-at-davos/
https://www.prnewswire.com/news-releases/uk-based-cbd-business-alphagreen-group-secures-first-equity-funding-round-301019854.html
https://www.ey.com/en_gl/growth/how-to-decide-whether-to-list-in-your-home-market-or-overseas
https://accountsiq.com/blog/the-challenges-of-doing-usiness-internationally/
https://www.allenovery.com/en-gb/global/news-and-insights/publications/equity-capital-markets-navigating-the-challenges-of-2020
https://www.fool.co.uk/investing/2020/02/08/what-uk-investors-need-to-know-about-this-new-medical-marijuana-etf/
https://www.healtheuropa.com/the-uk-cannabis-report-legal-cannabis-market-to-reach-2-31bn-by-2024/96360/
https://cannabislaw.report/englands-medical-cannabis-market-shows-little-growth-as-of-early-2020-says-article/
https://www.science-entrepreneur.com/blog-1/medical-cannabis-in-the-uk-past-present-and-future
https://www.campaignlive.co.uk/article/culture-crisis-future-cannabis-industry/1690930
https://www.bbc.co.uk/news/health-53804780
https://www.gov.uk/government/news/faster-access-to-cannabis-based-medicines-as-import-restrictions-are-changed
https://www.twobirds.com/en/news/articles/2019/uk/investing-in-the-future-of-cannabis-in-the-uk–lessons-from-the-german-model
Rohit Fogla
Senior Associate
Hill Dickinson LLP
www.hilldickinson.com
This article is for issue 4 of Medical Cannabis Network. Click here to get your free subscription today.