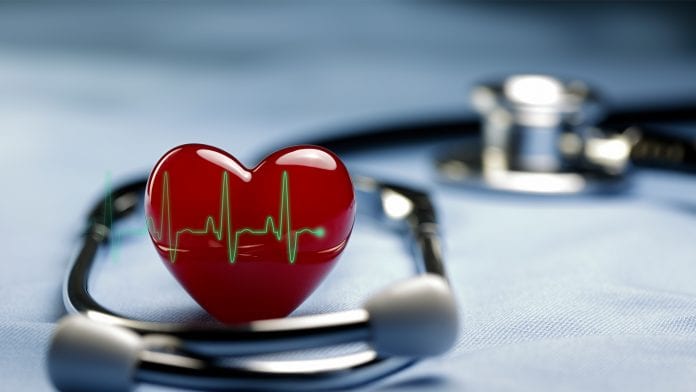 Cardiologists from Mainz University Medical Center, Germany, have implanted a new motor-driven and self-expanding heart valve in three patients in Europe for the first time.
Since the beginning of January 2019, patients of the Mainz University Medical Center with heart valve disease have recently been able to benefit from a new treatment option for a narrowed aortic valve. The advantage: the valve can be implanted more easily and safely, and leakages after implantation are further minimised.
The hearty world of health
Due to life expectancy increasing, more and more people in Germany are suffering from a symptomatic constriction of the aortic valve. The infamous aortic valve stenosis is the most common heart valve defect of elderly patients.
The typically standard therapy, especially in younger patients, has been a cardiac-surgical valve replacement.
In the last five years the numbers of catheter-assisted aortic valve replacement therapy (TAVI) has greatly risen, cardiac care in particular is due to the high proportion of older, partly pre-operated patients.
Mainz University Medical Center leading the way
In 2018, there were nearly 20,000 interventions of this kind in Germany. The Department of Cardiology of the Mainz University Medical Center occupies a leading position in the field of minimally invasive heart valve therapy with more than 700 interventions per year.
Around 400 TAVI procedures were carried out here last year.
Now cardiologists report the first implantation's of the latest model of a self-expanding aortic valve (CENTERA®) in Mainz.
Below detail the multiple advantages the new heart valve has for patients:
The special shape facilitates access to the coronary arteries and reduces leakage near the valve
An active bendable catheter system also allows gentle control over the aortic arch. In addition, it is the first heart valve that allows controlled release of the heart valve with a very short nitinol scaffold, an alloy of real titanium and nickel with an electric motor.
Professor Thomas Münzel, Director of the Department of Cardiology at the Mainz University Medical Center, explains: "The opportunity to implant the first motor-driven heart valves here in Mainz as Europe's first centre is an expression of our great expertise and will help us to further expand our national top position in the field of highly innovative minimally invasive heart valves."
Recommended Related Articles