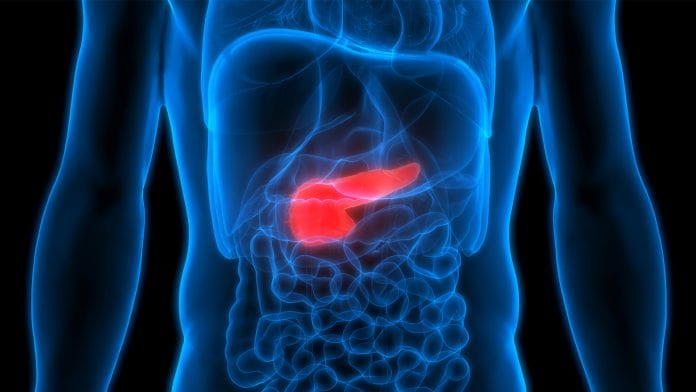 Chemotherapy for pancreatic cancer patients may be enhanced due to the discovery of a molecular pathway that enables resistance to the treatment.
The investigation, conducted by researchers from Nayoga University and colleagues in Japan, uncovered what could be a revolutionary development in pancreatic cancer therapy by targeting an RNA to disrupt the molecular pathway activity, resulting in potential improved patient response to the treatment and decreased mortality rate.
Pancreatic cancer is one of the deadliest forms of the disease, accounting for nearly half a million new cases each year, meaning that increased reception to the commonly used chemotherapy treatment could benefit patients considerably.
Yutaka Kondo, Cancer Biologist at Nagoya University Graduate School of Medicine, said: "Pancreatic cancer is one of the most aggressive human malignancies, with an overall median survival that is less than five months.
"This poor prognosis is partially due to a lack of potent therapeutic strategies against pancreatic cancer, so more effective treatments are urgently needed."
The effect of TUG1 on pancreatic cancer treatment
For their investigation, the team analysed a long noncoding RNA (lncRNA) by the name of taurine upregulating gene 1 (TUG1). IncRNA's are gene regulators which, through previous research, have demonstrated proficiency in increasing some cancers' resistance to chemotherapy treatment, with TUG1 being notorious for its overexpression in gastrointestinal cancers with a poor prognosis, showing resistance to chemotherapy.
The research discovered an overexpression of TUG1 in a group of patients who had pancreatic ductal adenocarcinoma – resistance to the standard chemotherapy treatment 5-fluorouracil (5-FU) was expressed in these patients, resulting in premature death in comparison to patients with low TUG1 expression levels.
Additional testing unearthed that TUG1 nullifies a specific microRNA, resulting in increased activity of the dihydropyrimidine dehydrogenase enzyme – breaking down 5-FU into a compound that is unable to kill cancer cells.
Suppressing TUG1
The Japanese team utilised antisense oligonucleotides attached to a specially designed cancer-targeting drug delivery system on mice with pancreatic cancer, discovering that this caused suppression of TUG1 during 5-FU treatment, as antisense oligonucleotides interfere with gene expression.
"Our data provides evidence that our therapeutic approach against pancreatic cancer could be promising," added Kondo.
They plan to instigate further investigations to analyse the effectiveness of their therapeutic strategy.
Recommended Related Articles