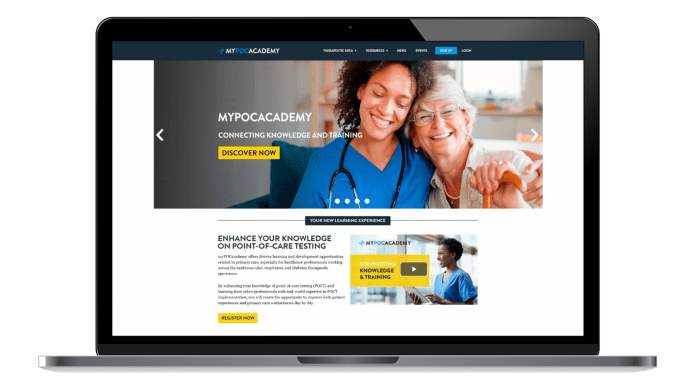 Abbott explores how point-of-care diagnostics will evolve in the wake of COVID-19, and showcases a new learning platform that aims to transform knowledge on rapid testing in primary care.
Point-of-care testing (POCT) contributes to faster results for physicians, greater flexibility for physicians and patients, lower costs, improved medication adherence and reduced antibiotic prescribing.1-7 In light of the COVID-19 pandemic, rapid testing has become of greater importance than ever before.8 Despite this, integrated 'one-stop-shop' systems that aim to create a seamless care workflow, have yet to be globally adopted.7,9 Studies focused on identifying barriers to adoption of POCT have confirmed that costs and funding are perceived to be substantial issues in implementation.2,7 Physical and operational constraints as well as training and education are also cited as barriers.7 Education and training that communicates the improved outcomes with POCT systems, especially in relation to cost economies compared with traditional laboratory methods will therefore be critical to the future of POCT.7,9 In this article, we take a look at the advantages of POCT, the barriers to adoption, and introduce a new educational platform which highlights how rapid diagnostics and point-of-care technology can improve patient care, both now and in the future.
The broad-spectrum value of point-of-care testing
In the last few decades, POCT has become available across a vast array of therapeutic areas, from HbA1c 'finger-prick' tests for monitoring glycaemic control in diabetes patients,9 to C-reactive protein (CRP) testing to guide antibiotic prescribing.5-7 More recently, it has become critical as a rapid diagnostic tool during the COVID-19 pandemic.8
The benefits of these types of rapid diagnostic tools are many – results are available immediately,1-4 and practice workflow is improved, leading to operational and economic benefits.1-4,9 For patients, POCT is more convenient compared with traditional laboratory testing and has been shown to increase patient satisfaction.2-4,9 As a monitoring or screening tool, it can be used to support health screenings in those at risk of cardiovascular disease (CVD) and improve patient compliance with testing frequency. There is now overwhelming evidence that POCT can offer significant strengthening of the diagnostic precision of clinicians in a wide variety of areas.2,7,9,11
Point-of-care testing to combat antimicrobial resistance
In particular, CRP POCT can play a crucial role in contributing to reducing the burden of antimicrobial resistance (AMR) worldwide.5-7 Respiratory tract infections (RTIs) are among the most common acute conditions leading to consultations and to antibiotic prescribing in primary care, yet 70% of RTIs are viral and many others are minor self-limiting bacterial infections.7 The use of antibiotics in such situations is deemed to be mostly inappropriate, and there is increasing concern that a lack of new antibiotics will threaten global efforts to contain antimicrobial-resistant infections, if used indiscriminately.7,10 Multiple studies have now shown that adoption of CRP POCT results in significant reductions in antibiotic prescribing and this approach is now advocated by healthcare professionals the world over.5-7 Adopting systems that markedly reduce antibiotic consumption has been described as a 'no-brainer' for governments that are struggling to address the rise in AMR.7
Reducing premature mortality in cardiovascular disease
Cardiovascular disease (CVD) is a major cause of premature mortality worldwide.2 POCT has been used in National Health Service screenings to assess blood sugar (glucose or HbA1c) and total cholesterol levels, facilitating communication of a patient's CVD risk score in a single visit, leading to better coverage and higher rates of statin prescribing.2 Evidence shows that costs are substantially reduced using POCT systems compared with traditional laboratory testing pathways and that the laboratory-led pathway offers up to three times more opportunities for a patient to miss a health screening or to exit the care pathway, further incentivising use of POCT systems.2
Accelerating point-of-care innovation for at-risk patients
Prevention and treatment services for non-communicable diseases (NCDs) have been severely disrupted since the COVID-19 pandemic began, which may lead to a long-term upsurge in deaths from NCDs.12 For those patients who need to consult their physician during the pandemic, POCT ensures treatment decisions can be achieved with just one office visit.1-4 This is especially important given that people with NCDs like diabetes and CVD who contract COVID-19 are at greater risk of poor outcomes than the general population.13 Continued monitoring of parameters like HbA1c in patients with diabetes, also during pandemic conditions, are critical especially in patients with poorly manged diabetes.14,15 Some clinics are already successfully innovating to offer POCT drive-through approaches.16 As COVID-19 has accelerated the use of POCT in many places around the world, adoption of POCT systems may become more widespread in the coming months.
Leading the way in point-of-care testing medical education
Within the rapid diagnostics field, education and training is crucial to ensure implementation of effective POCT systems. In the future, this is likely to be of even greater importance as innovative new strategies are developed, in parallel with telemedicine and other digital approaches that are being rapidly rolled out during the COVID-19 pandemic.
In light of this, we at Abbott, have recently introduced a multi-format knowledge platform for all things point-of-care. myPOCacademy is an educational resource for healthcare professionals, providing rapidly digestible and professionally accredited learning in bite-size chunks. Working with an external expert faculty, content covers multiple clinical disciplines, including respiratory health, diabetes, and cardiovascular disease, and provides a range of multi-media learning options, including:
International expert panel webcasts (live-streamed and on-demand);
E-learning curricula;
Expert videos and podcasts;
Scientific fact sheets;
Guideline summaries;
Feature articles; and
Educational presentations.
Learners can hear more about the platform by watching the short introductory video at www.myPOCacademy.com. They can then access content by registering (for free) online via desktop, mobile or tablet.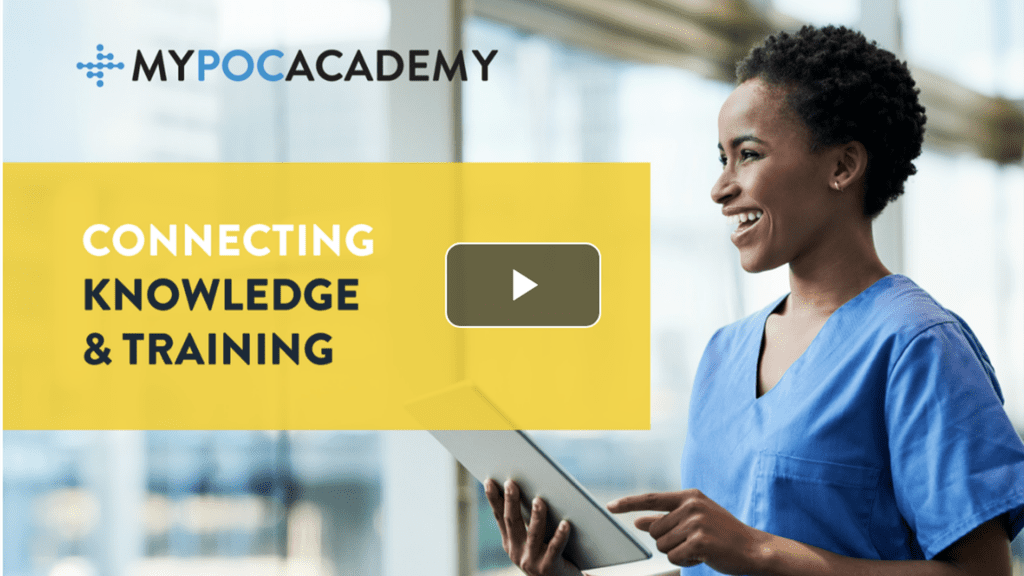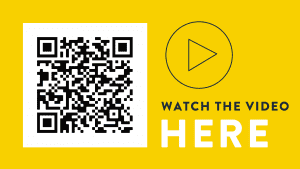 References
Ivaska, et al. (2015) 'Accuracy and Feasibility of Point-Of-Care White Blood Cell Count and C-Reactive Protein Measurements at the Pediatric Emergency Department'. PLoS ONE. 10(6):e0129920
El Osta, et al. (2017) 'Does use of point-of-care testing improve cost effectiveness of the NHS Health Check programme in the primary care setting? A cost minimisation analysis'. BMJ Open. 7:e015494
Plüddemann, et al. (2012) 'Point-of-care testing for the analysis of lipid panels: primary care diagnostic technology update'. British Journal of General Practice. 62(596):e224-e226
Patzer, et al. (2018) 'Implementation of HbA1c Point of Care Testing in 3 German Medical Practices: Impact on Workflow and Physician, Staff, and Patient Satisfaction'. Journal of Diabetes Science and Technology.12(3):687-694
O'Brien, et al. EUnetHTA report 2019. 'Rapid assessment on other health technologies using the HTA Core Model for Rapid Relative Effectiveness Assessment. C-reactive protein point-of-care testing (CRP POCT) to guide antibiotic prescribing in primary care settings for acute respiratory tract infections (RTIs)'. European Network for Health Technology Assessment. Project ID:OTCA012. https://www.eunethta.eu/wp-content/uploads/2019/02/EUnetHTA_OTCA012_CRP-POCT_31012019.pdf
Verbakel, et al. (2019) 'Impact of point-of-care C reactive protein in ambulatory care: a systematic review and meta-analysis'. BMJ Open.9:e025036.
Cooke, et al. (2020) Respiratory tract infections (RTIs) in primary care: narrative review of C reactive protein (CRP) point-of-care testing (POCT) and antibacterial use in patients who present with symptoms of RTI'. BMJ Open Respiratory Research. 7:e000624.
Chau, et al. (2020) 'COVID-19 Clinical Diagnostics and Testing Technology'. Pharmacotherapy. 40(8):857-868
Crocker, et al. (2014) 'Implementation of Point-of-Care Testing in an Ambulatory Practice of an Academic Medical Center'. American Journal of Clinical Pathology. 142(5):640-6
O'Neill, et al. 'Tackling drug-resistant infections globally: final report and recommendations'. Downloaded September 2020; available at: https://amr-review.org/sites/default/files/160518_Final%20paper_with%20cover.pdf
Apple, et al. (2021) 'Implementation of High-Sensitivity and Point-of-Care Cardiac Troponin Assays into Practice: Some Different Thoughts'. Clinical Chemistry. 67(1):70-78
World Health Organization (WHO) NCD department. 'Rapid assessment of service delivery for NCDs during the COVID-19 pandemic'. Downloaded September 2020; available at: https://www.who.int/publications/m/item/rapid-assessment-of-service-delivery-for-ncds-during-the-covid-19-pandemic
Harrison, et al. (2021) 'Cardiovascular Risk Factors, Cardiovascular Disease and COVID-19: An Umbrella Review'. Report commissioned and funded by Public Health England
Holman, et al. (2020) 'Risk factors for COVID-19-related mortality in people with type 1 and type 2 diabetes in England: a population-based cohort study'. Lancet Diabetes Endocrinol. 8:823–33
The OpenSAFELY Collaborative. 'OpenSAFELY: factors associated with COVID-19-related hospital death in the linked electronic health records of 17 million adult NHS patients'. medRxiv preprint posted 07-05-2020
Ngo, et al. (2020) 'Drive-through Medicine for COVID-19 and Future Pandemics'. The Western Journal of Emergency Medicine. 22(2):252-256
© 2021 Abbott. All rights reserved. All trademarks referenced are trademarks of either the Abbott group of companies or their respective owners. Any photos displayed are for illustrative purposes only.
This article is from issue 19 of Health Europa Quarterly. Click here to get your free subscription today.
Contributor Details