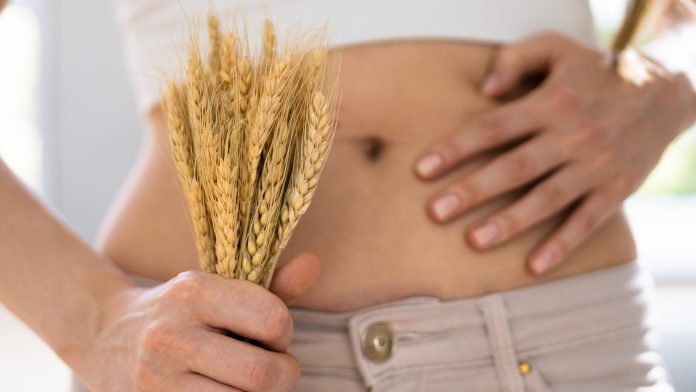 A new, non-invasive method for diagnosing coeliac disease has been developed by researchers.
In collaboration with the Biodonostia and Biocruces Institutes and the Txagorritxu and Galdakao Hospitals, researchers from Ikerbasque and the UPV/EHU-University of the Basque Country have developed a method to help diagnose coeliac disease using saliva. This research has shown that it is possible to considerably reduce the number of endoscopies currently used for diagnosis.
The findings have been published in Cellular and Molecular Gastroenterology and Hepatology.
Current diagnostic methods for coeliac disease
Coeliac disease is an autoimmune disorder, caused by an adverse reaction to gluten, which causes the immune system to attack the body's own tissues. This damages the gut, stopping nutrients from being taken in. The disease can cause a range of symptoms, including diarrhoea, abdominal pain, and bloating.
Routine testing for coeliac disease is not done in England. Testing is usually only recommended for people who have an increased risk of developing coeliac disease, such as those with a family history of the condition. Current diagnostic methods for the disease include an endoscopy. However, as symptoms of the disease are common in other related disorders of the digestive system, many non-coeliac patients with symptoms and an increased risk of developing the condition are needlessly subjected to an endoscopy.
Detecting coeliac disease with saliva
To develop the new method, researchers first confirmed that the same inflammation seen in the intestine of coeliac patients could be detected in saliva. The inflammation was then quantified in saliva samples from coeliac and control patients. These saliva samples were also tested for the genetic risk of developing coeliac disease. With these data on inflammation and genetic risk, a predictive formula was developed. The predictive capacity of this model was subjected to a blind test involving 100 saliva samples, resulting in a 73% success rate. In addition, the predictive model displayed a sensitivity of 91%, signifying a 91% success rate amongst people with coeliac disease.
Ainara Castellanos, lead researcher of the study, and Maialen Sebastian,Heala pre-doctoral student, consider that the method they have developed "is very useful for screening patients with suspected coeliac disease before endoscopy is carried out". They also recognised that, despite the good results obtained with their prediction model, it is not 100% accurate, which means that the current traditional diagnostic method cannot be completely ruled out. Therefore, the study authors propose that only those individuals predicted by this model to have coeliac disease should undergo an endoscopy, which would considerably reduce the number of endoscopies currently performed.
Alternative method to blood tests
The researchers also found that the same saliva sample can also be used to test for the genetic risk of the disease, so it could offer a non-invasive alternative to genetic testing using blood samples, given that the collection of saliva samples is more convenient than blood collection.
Recommended Related Articles