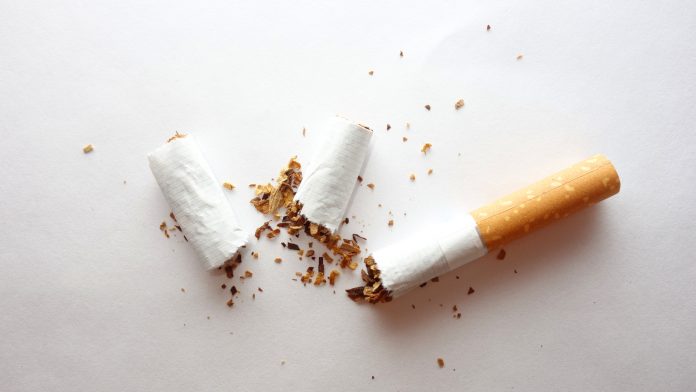 According to research by British American Tobacco UK, only two out of 11 UK regions are on course to hit Government's 2030 smoke-free target – does this mean the UK will miss its targets?
The Government recently published its green paper 'Advancing our health: prevention in the 2020s', outlining its strategy to reduce the smoking rate to below 5% of the population by 2030. Smoking levels vary considerably depending on where you are in the UK and by analysing ONS trends from 2011 to 2018. Here, British American Tobacco UK (BAT UK) analysed ONS smoking data from 2011 to 2018 and calculated the average percentage point decrease for each year, before applying this figure to the following 12 years to calculate the predicted smoking rate for 2030.
Revealing which regions are on a trajectory to meet the targets
BAT can reveal which regions are on a trajectory to meet the Government's target and which are on course to miss out.
Smoking levels in the North West is set to have the lowest by 2030, at just 4% of its population, thanks to the steep rate of decline it has seen over the last eight years, while the South East, which currently boasts the lowest smoking rate in the UK, is on course to have a smoking population of 4.9% by 2030.
At the other end of the spectrum, Northern Ireland will need impactful new policies if it is to reach the 2030 target as its current trajectory gives it a smoking rate of 10.5% in 2030, while the East Midlands, on course for 9.3% by 2030, will also need to see a faster rate of decline.
The UK is on course to narrowly miss out on the 2030 target
As a whole, the UK is on course to narrowly miss out on the 2030 target, with the current trajectory putting the smoking rate at 6.4% – roughly 3.2 million people based on today's population. The age group that is seeing the fastest rate of smoking decline is 18-24-year-olds, while over-65s are experiencing the slowest rate of decline.
Men and women have seen equal average annual rates of decline in smoking over the last eight years and are both on course to miss out on the Government's 2030 target, with the female smoking population in the UK set to fall to 5.2% and the male population 7.6%.
While most regions are on course to miss the Government's target, many local councils, who are responsible for local tobacco cessation programmes, refuse to work with or seek advice from e-cigarette manufacturers such as BAT. This is despite highly successful trials using e-cigarettes within stop smoking services, such as that of Birmingham City Council, who reported an 83% quit rate after a 2016 test with nine pharmacies.
Alternative products to reduce smoking levels
Will Hill, Head of legal and external affairs at British American Tobacco UK (BAT) explained: "The Government's green paper rightly identifies e-cigarettes as a highly effective tool for quitting and it's no coincidence that their rise in usage in the UK has coincided with us becoming a country with the second lowest smoking rate in Europe.
"As manufacturers of the UK's leading e-cigarette brand, we had hoped to work with the national and local Government to ensure that every region hits this ambitious 2030, smoke-free target.
However, smokers who join their local stop smoking services are being denied access to the full range of alternatives available to them.
"BAT UK is on a transformational journey and is committed to using our knowledge of what smokers want from nicotine products to help offer a range of e-cigarette products and other alternative potentially reduced risk nicotine products. We believe our diverse range of alternative nicotine products can help local councils achieve the Government's ambitious targets and we are ready to support and share our knowledge of smokers wherever we can".