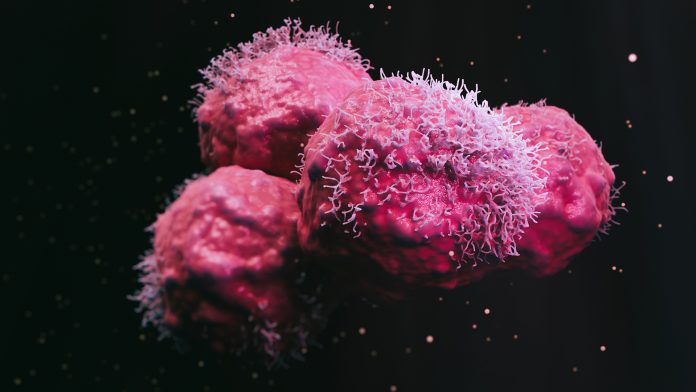 Cancer Grand Challenges is an initiative bringing together a global community of investigators and world-class research teams to address some of the toughest challenges in cancer.
Though great strides have been made in cancer research and care, the disease continues to be a leading cause of death worldwide. Undertaking cancer research in silos can often impede progress, a recognition that prompted the creation of the Cancer Grand Challenges initiative in 2020. Bringing together 11 diverse teams across ten countries, the programme seeks to address and tackle ten of the greatest challenges in cancer research and has already published more than 130 research papers to support this goal. We spoke to the team behind the initiative to find out more about its aims and the progress made so far.
How did Cancer Grand Challenges come to be formed and what are your key strengths as an organisation?
The initiative started in 2015 with Cancer Research UK's Grand Challenge, supporting seven diverse, global teams to take on the toughest challenges in cancer research through a series of £20 million/$25m awards. In 2020, CRUK and the National Cancer Institute in the US (part of the National Institutes of Health) united, building on the success of this programme to co-found Cancer Grand Challenges. This partnership will support up to 12 new global teams over the next six years, bringing the initiative to a whole new level in terms of scale, resource, and ambition. The announcement in June represented the first four of these teams, and the first four co-funded by CRUK and the NCI, along with additional investment from The Mark Foundation for Cancer Research and Asociación Española Contra el Cáncer (AECC).
Cancer Grand Challenges supports a global community of more than 700 investigators, across 11 diverse, world-class research teams to come together, think differently and take on some of cancer's toughest challenges. These are the obstacles that continue to impede progress and no one scientist, institution or country will be able to solve them alone. Cancer Grand Challenges teams are empowered to rise above the traditional boundaries of geography and discipline to ultimately change outcomes for people with cancer.
What are some of the key obstacles that have previously impeded progress in cancer research?
We are currently supporting 11 teams to take on ten of the toughest challenges in cancer research. These include:
Lethal versus non-lethal challenge (funded in 2017)
The aim was to distinguish between lethal cancers that need treating and non-lethal cancers that do not. Non-invasive breast carcinomas have long been assumed to be the precursors of any invasive cancers that follow. But new findings from the team indicate that around one in five of these subsequent cancers are new primary tumours unrelated to the initial lesion. This understanding could cause a paradigm shift in how ductal carcinoma is managed in the clinic, helping to reduce the burden of overtreatment.
This team is led from the Netherlands by Jelle Wesseling, with collaborators across the UK, US, and the Netherlands. Read more about this challenge here.
Microbiome: understand how microbes inside our bodies affect cancer treatment (funded in 2019)
The team taking on this challenge identified a unique bacterial signature associated with colorectal cancer, which was consistently found in stool samples from patients in four countries. This could lead to a simple, effective, and cheap screening test, making colorectal cancer screening more widely available.
This team is led from the US by Matthew Meyerson and Wendy Garrett, with collaborators across the US, UK, Spain, Canada, and the Netherlands. Read more about this challenge here.
Can you tell me about any innovations or technologies that are being optimised to enhance our understanding of oncogenesis?
One of the teams taking on our 3D Tumour Mapping challenge has developed an entirely new way to visualise a tumour, through an integrated pipeline of techniques, which can be explored in virtual reality. The power of their approach lies in the integration of these techniques – each powerful in its own right – to build a map that simultaneously reveals the complexity of tumour architecture and multi-omic information about each and every cell. With this technology, the team has been able to detect novel features of tumour architecture, such as areas of oxygen depletion or cells which have metastasised from elsewhere, revealing important information about oncogenesis which could lead to novel therapeutic strategies.
This challenge is led from the UK by Greg Hannon, with collaborators across the UK, US, Switzerland, Canada and Ireland. Read more about this challenge here.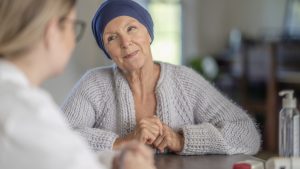 Have there been any particularly surprising findings over the course of the teams' research that could dramatically change therapeutic approaches to cancer?
There have been a lot of exciting discoveries improving our understanding of cancer and challenging what we thought we knew about the disease. For example, teams have developed novel 3D tumour mapping technology which is changing the way we can explore a tumour and have learned more about how the microbiome drives colorectal cancer, leading to a promising screening test for people with early-stage disease.
A great example comes from the team taking on the Unusual Mutation Patterns challenge. By looking for mutational signatures of DNA damage that could pinpoint the cause of cancer, the team has revealed that many carcinogens drive tumorigenesis without directly damaging DNA – challenging the long-held model of tumour development. While mutations clearly still play a role, the team's findings indicate that there must be an alternative mechanism at play. This surprising finding not only challenges what we thought we knew about cancer development, but it could also help identify previously unknown causes of cancer, leading to new preventative strategies.
How do you hope to ensure that the work you are doing translates into tangible impact?
Much of the research is early-stage discovery – but in the long term, if successful, will help us to better understand cancer, which could lead to new and more effective ways to prevent, diagnose, and treat the disease.
It is imperative that the work we do translates into tangible impact for people affected by cancer across the globe, which is why patient advocacy plays a vital role in Cancer Grand Challenges. From helping to shape challenges to working closely with teams, the voice, experience, and insight of people affected by cancer are central to our work.
To help provide this input, we have established the Cancer Grand Challenges Advocacy Panel who are instrumental in helping to develop our approach to patient advocacy within the initiative. Each member of the panel brings a unique perspective. All funded teams also involve patient advocates who help to inform the research approach and co-design and deliver their involvement and engagement plan.
What would you say have been the greatest achievements of Cancer Grand Challenges thus far and how do you foresee the organisation evolving?
Cancer Grand Challenges was built to fill an unmet need – to fund global team science at scale, to accelerate progress against cancer and to unblock areas that have stalled or had limited progress. We are proud that our approach is already driving progress against some of the toughest challenges in cancer research.
The partnership between CRUK and the NCI has taken the initiative to a new scale and in June 2022 we funded four new diverse global teams, a total $100m investment over the next five years. This was also thanks to our funding partners and donors, and we are delighted to see more donors and partners joining the community.
We are also proud of the progress our community has continued to make against the backdrop of the pandemic. Despite the many difficulties posed by the pandemic – including lab closures, delayed trials and some of our clinical scientists returning to the healthcare frontlines – our teams determinedly continued to forge ahead.
In late October 2022, we will be launching our next round of challenges, starting with a global consultation with the research community and people affected by cancer to identify the toughest challenges in cancer research – those which, if solved, could drive major progress against the disease. From 24 October we invite readers to submit their ideas for what are the greatest challenges in cancer research at our website, cancergrandchallenges.org/
In March 2023, the final list of challenges will open for application, and we will invite diverse, global teams to come together, think differently and submit an expression of interest. Shortlisted teams will receive £30,000 seed funding to further build their ideas, and winning teams will receive up to £20m to take their challenge on.
Cancer Grand Challenges
https://cancergrandchallenges.org/
https://www.linkedin.com/company/cancergrandchallenges/
https://twitter.com/CancerGrand
https://vimeo.com/cancergrandchallenges
This article is from issue 23 of Health Europa Quarterly. Click here to get your free subscription today.