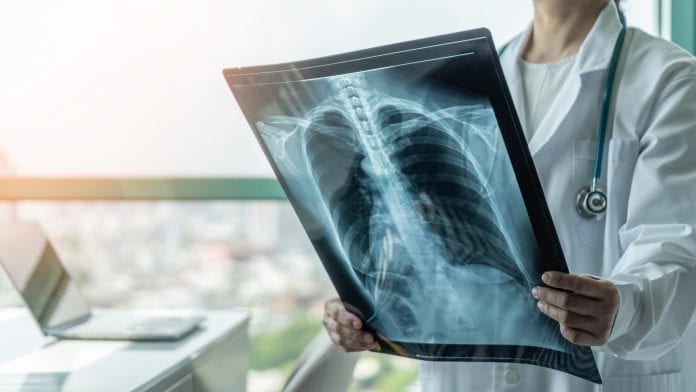 A novel study has assessed the world's first-ever tumour-uninformed cancer detection test for patients in remission.
The innovative testing method, called Guardant Reveal, was developed and appraised by a team of investigators from Massachusetts General Hospital (MGH), with their creation establishing the first-ever tumour-uninformed cancer detection test, capable of identifying cancer DNA in a patient's blood after treatment.
Conventionally, patients who have cancer will require chemotherapy treatment or the surgical removal of a tumour to overcome the disease; once in remission, non-evasive tools are required to evaluate a patient's chances of redeveloping the illness, with these microscopic disease detecting tools being extremely expensive.
The new Guardant Reveal method looks to provide a more economical alternative, not requiring data of the mutations present in a patient's tumour, unlike the contemporary tests for circulating tumour DNA (ctDNA), making it tumour-uninformed.
Aparna R. Parikh, an investigator in the Division of Hematology and Oncology at MGH and an assistant professor of Medicine at Harvard Medical School, said: "The use of ctDNA, which is a type of liquid biopsy, is a powerful prognostic tool to detect residual disease, and many prospective trials are underway in the United States, Europe, Asia, and Australia to use ctDNA to guide treatment decision-making.
"Most studies have used a tumour-informed ctDNA approach that requires testing of the tumour and knowledge of tumour-specific alterations, which cannot be used when a patient has insufficient tumour tissue for analysis."
A plasma only approach
Parikh, who led the study alongside her colleagues at MGH and Guardant Health, analysed patients who undertook surgery for colorectal cancer, evaluating the first tumour-uninformed ctDNA assay detecting residual cancer cells. Their method differed from the traditional approach as they instead distinguished cancer-specific alterations, where the other technique is reliant on DNA sequencing of individual patient's tumours.
By analysing the ctDNA results of 84 patients, the researchers verified the accuracy of the results determining the probability of cancer reoccurrence, discovering that their plasma only approach has comparable sensitivity and specificity to the commonly used method.
"This is one of the first studies to report on a plasma-only approach. There are advantages and disadvantages to each of the approaches," added Parikh. The team's research is published in Clinical Cancer Research.
Recommended Related Articles