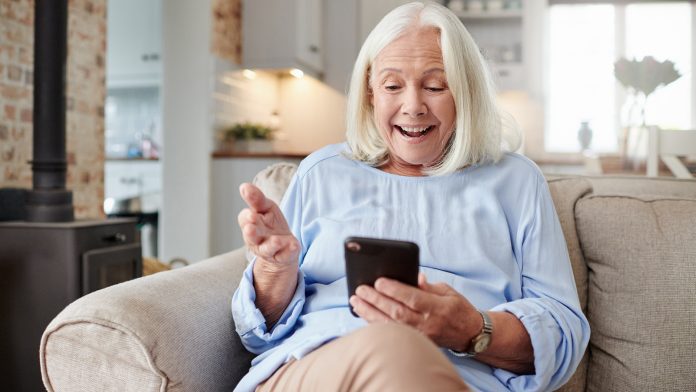 A new study by the University of Birmingham has discovered that older adults could improve working memory by playing online therapeutic games.
Working memory is essential for people to function in everyday life. This form of memory holds unlimited information over short intervals, enabling individuals to interact in their current environment effectively and efficiently. However, working memory declines with age and can be exacerbated by conditions such as stroke and dementia.
Now, scientists and clinicians from the University of Birmingham, Dalhousie University in Nova Scotia and the University of Trento have designed new technology to reduce this decline. The team referred to the technology as cognitive needs and skills training and published their findings in Frontiers in Ageing Neuroscience.
Can online therapeutic games improve working memory?
The recommended online therapeutic games were developed specifically to improve working memory, attention and vigilance. They have an engaging interface similar to online game or app users. Brain stimulation was administered by a mobile wireless device that delivers a small (2milliAmpère) transcranial direct current stimulation (tDCS) during training.
The study included healthy people aged 55 to 76 split into two groups. The groups completed online games for 20 minutes daily, over five days. One group also received tDCS, and the other group did not receive the brain stimulation.
To understand whether the technology was effective, the researchers measured baseline working memory capacity (WMC) before the study and two days after completion. The researchers found that the device improved working memory significantly in all participants, regardless of age or whether they received tDCS.
The combination of training games and tDCS was particularly beneficial in older people with lower initial working memory. The subset included people aged 69.5 to 76 years, the benefits of the technology were clear from the first day of training and became statistically significant by the end of training.
Taking the technology to the market
The researchers are now working to seek commercial partners who wish to collaborate in developing technology to improve working memory and take it to the market.
Dr Sara Assecondi said: "Approaches used for hospital rehabilitation are difficult to translate to the home setting, but our approach uses online tools and delivers brain stimulation via a device that can be used anywhere, with the dose determined remotely by the physician."
Professor Eskes' clinical research, which focuses on training to improve and repair cognitive functions, designed brain exercises. She said: "Intensive exercises at just the right difficulty are important for increasing brain capacity or efficiency. And the game-like aspects increase motivation and make it easier to stick with the challenging sessions."
Professor Shapiro, whose research focuses on attention and memory, said: "Although the cognitive decline in the elderly is an inevitability, approaches such as COGNISANT, in combination with regular physical exercise, can stem this decline and provide individuals with a higher quality of life."
Moreover, the researchers previously showed that coupling tDCS with a strategy on how to do tasks that require working memory can help young people with low working memory capacity to improve their performance.
Dr Assecondi added: "The effects seen in both studies were strong, with the first study indicating that the combination of stimulation and strategy instruction can improve WM performance in younger adults, and the second study showing that strategy use may be facilitated by stimulation in older participants."
Recommended Related Articles