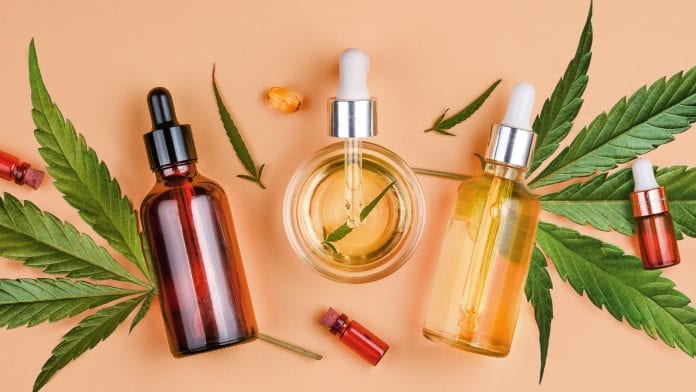 A new Quality Charter has been put forward in the UK to encourage legal compliance within the UK's medical cannabis industry.
The Centre for Medicinal Cannabis (CMC), the UK's first and only industry membership body for stakeholders operating in Cannabis Based Medicinal Products (CBMPs) and cannabidiol (CBD) wellness markets, recently released a new CBD Quality Charter – Cannabinoid Industry Quality Charter – to help foster a legally compliant, socially responsible and innovative CBD industry in the UK.
Compliant signatories of the Quality Charter will be committing to a framework of legal compliance and quality controls. The legal compliance pathway is primarily based on Novel Foods authorisation which will be delivered via a new partnership between the CMC and Global Regulatory Services (GRS).
The new industry Quality Charter is being launched for consultation in the wake of CMC's CBD in the UK report which was published in June this year.
Dr Andy Yates, CMC Pharmacy Lead, said: "There is no ambiguity in what the regulators want, they want fully legally compliant products on the market. As we have long advocated, the doors have closed for the current approach used by some manufacturers by claiming that the rules are somehow different for the cannabis industry. This new initiative exists to ensure that our members are fully compliant to an agreed set of terms with the relevant regulatory bodies, ensuring consumers can continue to access legal, safe and quality CBD products."
The Quality Charter is comprised of 7 pillars:
Legal frameworks
It is essential that all cannabinoid producers and sellers understand the laws and regulations in their respective sectors, food supplements, cosmetics and inhalables, enabling full compliance. Without exception signatories to the charter must pursue the necessary authorisations to be granted permission to legally distribute cannabinoid products. Initial work will primarily entail pursuing Novel Foods authorisation, working closely with the FSA.
Testing
Quality and safety is established through robust testing. Working with accredited laboratories, the CMC will facilitate a programme whereby each submission of a raw material or finished product will be tested at accredited laboratories, pertinent methodology being evaluated by all stakeholders. This ensures the methods used can be scrutinised, improved upon and trusted by relevant stakeholders; crucial in an industry where there are no standardised methodologies.
Labelling
Fair, honest and safe sale of cannabinoid products is dependent on a number of labelling regulations that ensure that the consumer understands what they are buying and avoid being misled. Compliant signatories must adhere to a set of labelling guidelines described within the charter.
Manufacturing
Using the ISO 9001 framework and cGMP, the charter includes a set of principles based on best practice accreditation organisations from around the world. The CMC expects members to adhere to these guidelines.
Controlled drugs
Without exception, the CMC's UK members will adhere to the UK's laws on scheduled substances, specifically zero detectable amounts of CBN and THC. The CMC will work with the relevant authorities to establish a definition of the term 'detectable'.
Marketing ethics
All signatories to the Quality Charter will commit to providing clear, honest and ethical marketing messages. All advertising, whether online, offline or in-store, should not make reference to medical claims (as defined by MHRA), sexuality, violence, illegal behaviour, political affiliation or religious references through its imagery or language.
Sustainability and social impact
While the cannabinoid industry is in its infancy there is an opportunity to shape business activity to ensure its commitment to social and environmental good through the Quality Charter.
The charter outlines principles that help tackle the world's most pressing problems concerning land and natural resource use, responsible waste management, fair employment and plastic pollution.
Once the Quality Charter has sufficient signatories the most pressing action for the CMC will be to work with the Foods Standards Agency (FSA) and the European Food Safety Agency (EFSA) to ensure that CMC members work towards full compliance through timely submissions of Novel Foods (or other applicable) applications for their products, this will ensure that they are on the road to full compliance within an acceptable and agreed time frame. Clarification on a grace period for those submitting a novel food application will be pursued.
As it stands all CBD products that are classed as food supplements are technically illegal due to the fact that no-one has been granted a Novel Foods license from the European Food Safety Authority (EFSA).
Steve Moore, CMC Founder and Director, said of the Quality Charter: "Over the past six months we have undertaken the most detailed review of the UK cannabidiol market on behalf of our members. This has included a comprehensive market-sizing exercise and extensive public opinion polling. Our goal is to provide the leadership required to work alongside policymakers, regulators, producers and retailers to achieve the shared goal of an innovative, responsible, high quality and legally compliant sector. Our new charter will enable us to deliver on this"