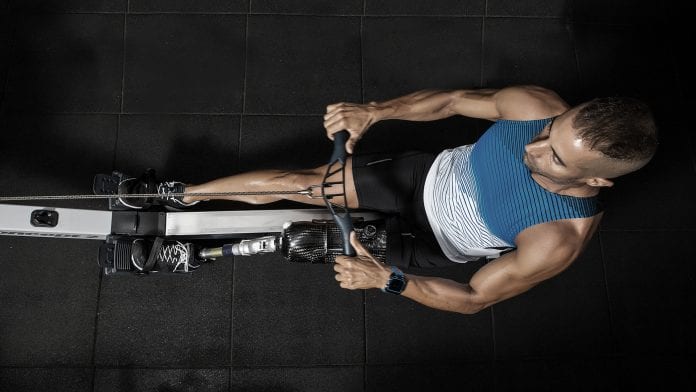 Millions of disabled people are not being catered for in UK gyms, according to a new survey.
Personal trainers (PTs) not being equipped to work with disabled people, fitness professionals not recognising disabilities, and employers being unsure of how many of their gym members have a disability were some of the key points concluded from the survey.
The survey results, highlighted in the report, Raising the Bar, from Future Fit Training, showed that 86% of fitness employees think that current training does not equip gym professionals to work with disabled people.
Raising the bar
The report showed that more than half (61%) of UK fitness professionals are unsure of what proportion of their customer base have a disability. Many were also unaware of the breadth of conditions that constitute a disability, including physical and mental impairments.
The Raising the Bar report collected data by surveying the UK's largest leisure operators, representing over 45,000 fitness employees.
Rob Johnson, founder and MD of Future Fit Training, said: "The results of this survey are a wake-up call to the fitness industry that more needs to be done to cater for and engage disabled people. They reveal the scale of the challenge that lies ahead to ensure that disabled people's needs are recognised, understood and addressed in gyms and fitness establishments across the UK."
Other results in the report showed that only 18% of respondents thought qualifications related to engaging disabled people were important when recruiting new staff. The results showed that 36% thought they were neither important nor unimportant, despite there currently being 13.9 million disabled people in the UK.
Working with disabled people isn't currently included in standard PT qualifications. However, 95% of fitness professionals surveyed that this should be included on courses.
Future Fit Training
Future Fit Training, which is the leading training provider for personal trainers, nutrition advisers and pilates instructors in the UK, aims to raise standards within the industry.
Rob said, of the standard of the fitness industry in relation to disabled people: "Research in this field has indicated that health, fitness and sporting environments are areas of life in which people with disabilities arguably have less favourable experiences than their non-disabled peers. There is a lack of opportunities and programmes for training instructors to work with people with a variety of disabilities. There are also limitations regarding accessible equipment within facilities, due to physical barriers and limited information on, and access to, resources to aid health and fitness. This needs to change."
Phil Rumbelow, of the Jubilee Hall Trust, said in the report: "There needs to be a change in what we think about disability. We've got an ageing population that wants to be active for longer, and we need to be able to adapt and engage everyone who walks through our door."
Raising the Bar is an annual review of the physical activity workforce, training and development landscape, undertaken by Future Fit Training and supported by ukactive.