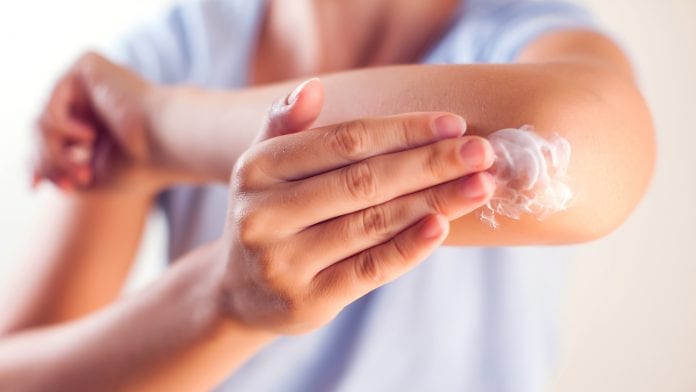 Sapphire Medical Clinics is offering the UK's first medical cannabis dermatology service for patients with rare and challenging skin conditions.
Patients with skin conditions such as itching, or psoriasis can now seek a second opinion regarding medicinal cannabis when conventional therapies have not achieved adequate benefit and symptom relief. Treatment for dermatological conditions may consist of either topical or systemic therapies.
Sapphire's Medical Director, Dr Michael Platt, said: "We are very excited to partner with leading dermatologists to launch this service. We pride ourselves on individualised patient treatment delivered in a safe and effective way and rigorously monitored treatment outcomes."
Medical cannabis for skin conditions
As the first medical cannabis clinic to be registered with the Care Quality Commission (CQC), Sapphire Medical Clinics has been treating patients with cannabis-based medicines for all conditions where there is clinical evidence for efficacy. The clinic treats selected dermatological conditions, specifically those that have not responded or responded inadequately to conventional medical therapies and rare conditions.
Some of the skin conditions covered by the service include discoid lupus erythematosus, generalised pruritus, nodular prurigo, lichen simplex, genital dysesthesia, genital psoriasis, lichen planopilaris, scarring alopecia (Cicatricial alopecia), hidradenitis suppurativa, erythematotelangiectatic rosacea, acne, and rare conditions such as cutaneous mastocytosis (Urticaria Pigmentosa), darier disease, benign familial pemphigus (Hailey-Hailey disease), atrophoderma of pasini and pierini, and adipsosis dolorosa (Dercum's disease).
Sapphire Consultant Dermatologist, Dr Anastasia Therianou, whose NHS practice is based at Imperial College Healthcare NHS Trust, said: "I am delighted to join Sapphire Medical Clinics and now safely offer patients the additional option of cannabis-based medicines when they have not received symptom relief from routinely available therapies. The Sapphire Real-World Evidence platform allows us to support the growing clinical practice with robust data collection, which is of vital importance to the clinical community and patients."
Shane Pearce, a 46-year-old patient, commented: "I am pleased that patients who suffer from hard-to-treat skin problems such as mine now have an additional option in medical cannabis when standard therapies have not been effective. I have tried numerous natural balms and creams, but nothing worked so I welcome the opportunity to consider this treatment option at Sapphire Medical Clinics"
To find out if you are eligible for treatment with medical cannabis, click here.