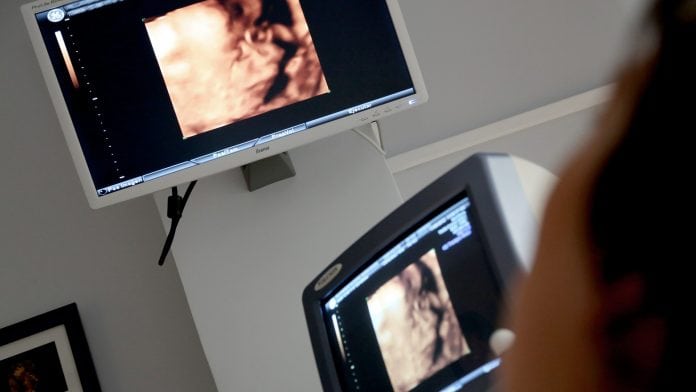 Researchers have found that by conducting ultrasound before a patient develops symptoms could improve early detection of diseases in blood vessels, such as identifying vascular disease symptoms.
The University of Leicester, UK, working with researchers from Leicester's Hospitals, UK, conducted longitudinal ultrasound studies of two mouse models of vascular disease – aortic aneurysm and atherosclerosis (AAA) – to track disease progression. This is a great step forward in detecting vascular disease symptoms and implementing preventative measures.
Early markers for vascular changes
Ultrasound imaging is routinely used for monitoring and diagnosing a wide range of diseases, including AAA, and can provide fast, real-time information on the ability of arteries to expand and contract with cardiac pulsation and relaxation, often referred to as arterial distension.
In this specific study, the physiological condition was closely monitored during ultrasound imaging.
A decrease in arterial distension suggests increased artery wall stiffness and can serve as an early marker for vascular changes associated with cardiovascular disease.
The analysis performed revealed changes in the ability of blood vessels to pulsate as the disease state worsened, showing how ultrasound scanning can potentially result in early detection of vascular disease symptoms.
Will there be new treatments to alleviate the symptoms?
The research findings will prove useful in future studies aimed at testing new treatments to potentially alleviate the symptoms of diseases.
Dr Mike Kelly, preclinical imaging manager from the University of Leicester, explains: "Our research shows that both lifestyle (dietary) and genetic factors can lead to increased risk of vascular disease.
"Our study also suggests that the ultrasound methods we employed can detect early changes in blood vessel function that can serve as a marker for detection of disease."
Prevention of vascular disease requires treatment of traditional risk factors, such as smoking, hypertension, hyperlipidemia, and diabetes.
Therefore, vascular disease symptoms and related parameters obtained by ultrasound or other non-invasive devices, as a starting point of detecting issues, can improve vascular risk assessment and optimize the use of implementing a preventive treatment strategy.