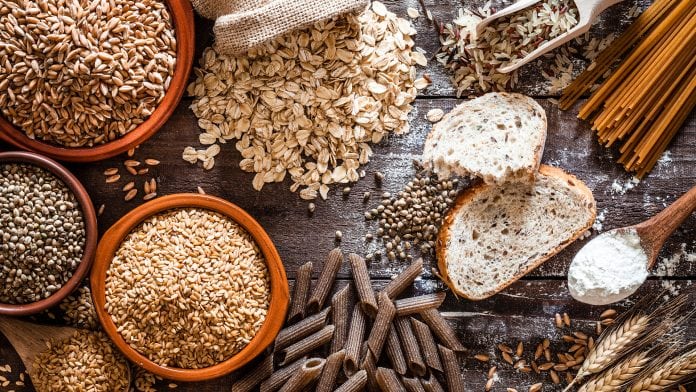 Scientists report newly discovered compounds that could explain whole grain health benefits.
Led by researchers at the University of Finland, whole grain health benefits include aspects such as improved glucose metabolism. The findings shed new light on the cell level effects of a whole grain-rich diet and can help with the development of increasingly healthy food goods.
Understanding whole grain health benefits
Dr Kati Hanhineva, principal investigator of the study at the University of Eastern Finland said: "Whole grains are one of the healthiest foods there is. For instance, we know that a high intake of whole grains protects against type 2 diabetes and cardiovascular diseases."
"Up until now, however, we haven't understood the cellular mechanisms through which a whole grain-rich diet impacts our body."
Epidemiologic evidence suggests that whole grain rich diets are associated with a lower risk of developing chronic diseases and all-cause mortality.
Details of the research
The main aim of the research project was to investigate novel trimethylated (betainized) compounds from mice and humans, and their association with whole grain rich diets and insulin resistance and insulin secretion.
Hanhineva's research group, using metabolomics analysis, investigated the effects of a whole grain-rich diet on the body's metabolites. The effects were studied with mice, and in humans following a diet rich in whole grain products over the course of 12 weeks. A diet with high levels of whole grain increased the levels of betaine compounds in both mice and humans.
The betaines that were increased in mouse plasma after bran-enriched feeding were identified de novo via chemical synthesis and liquid chromatography-tandem mass spectrometry and confirmed to be associated with an increased intake of whole-grain products in humans.
Food for thought
The discovery of the new compounds associated with whole grains significantly enhances our knowledge regarding why whole grain products are good for the human body and further help researchers gain a better understanding of whole grain health benefits.
"In the future, we seek to analyse in greater detail the multitude of effects these new compounds can have on the human body, and we will also look into how intestinal microbes possibly contribute to the formation of these compounds." Hanhineva concludes.