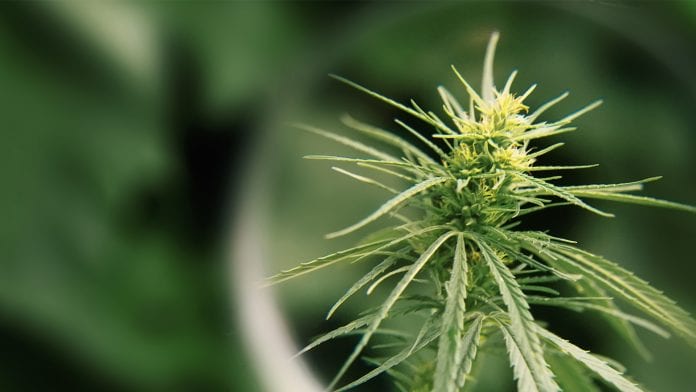 Zelda Therapeutics Limited has announced a proposed merger of equals with Ilera Therapeutics LLC (Ilera Therapeutics).
Ilera Therapeutics is a privately held medical cannabis and cannabinoid science company based in the United States and, subject to approval from Zelda shareholders and all conditions of sale being met, Zelda is proposing to acquire 100% of Ilera Therapeutics through an all-scrip transaction.
Ilera Therapeuticsis a therapeutically focussed medical cannabis and cannabinoid science company recently spun-out of Ilera Healthcare LLC with which Zelda had entered into a strategic partnership in March 2019 (refer announcement to ASX dated 12 March 2019). Its operations are centred in the US States of Pennsylvania and Louisiana while its clinical networks and distribution channels span North America.
Zelira
The merger between Zelda and Ilera Therapeutics will create a global medical cannabis company, which will be renamed Zelira Therapeutics Limited ("Zelira"). The merger brings together a portfolio of revenue generating medicines and products undergoing clinical development that are expected to enter the market from 2020.
Zelira's disruptive 'launch, learn and develop' model will be deployed to rapidly commercialise products targeting large addressable markets such as pain, sleep and anxiety.
With operations in Australia and the USA, Zelira will have a strong platform to access global medical cannabis markets. Ilera Therapeutics provides direct access to the USA, the world's largest medical cannabis market with over four million registered patients, while Zelda provides complementary access to the fast growing markets including Australia, Germany and the United Kingdom.
The merger brings together long-term supply and distribution relationships with pharmaceutical grade manufacturers in Europe (HAPA pharm BV through Zelda) and the USA (Ilera Healthcare and Ilera Holistic through Ilera Therapeutics) ensuring access to large scale quantities of pharmaceutical-grade medical cannabis to supply large and growing patient populations.
World-class design and experience
Zelira Therapeutics will also bring together world-class expertise in clinical trial design, drug development, cannabinoid science research and consumer marketing along with a strategy to commercialise and disrupt existing medical cannabis and pharmaceutical markets.
The merged company also gains a highly experienced US-based management team with a successful track record in the cannabis sector. It is proposed that three members of the Ilera Therapeutics team will join the Zelira Therapeutics Board including Mr Osagie Imasogie as Chairman and Ms Lisa Gray as Director. Osagie and Lisa each bring over 30 years of experience in the fields of law, corporate finance, intellectual property, global healthcare and the pharmaceutical industry.
Both are founders and Managing Partners of PIPV Capital, a leading US-based private equity firm that has deployed over US$1bn (~€0.91) across the global life sciences sector.
An opportunity
Zelda's Chairman, Harry Karelis, commented: "This is a transformational opportunity for both companies. The merger will create one of the world's leading medical cannabis companies with a rich pipeline of clinically validated products under development and unique access to the world's largest and fastest growing cannabis markets.
"As markets for medical cannabis become increasingly regulated, our strategy of undertaking robust clinical trials to validate and differentiate our products is recognised as being at the forefront in this sector.
"The merger will enable the combined company to accelerate plans to disrupt the medical cannabis and pharmaceutical markets globally."
Ilera Therapeutics' Chairman, Osagie Imasogie said: "Ilera Therapeutics and Zelda are an excellent and natural fit, given our respective clinical development strategies and operational expertise. Both companies have successful track records of creating substantial value for shareholders and, together, we will retain and further build on this focus.
"Our ability as a merged company to immediately capture growth opportunities in the rapidly expanding global medical cannabis market will be significantly enhanced.
"Ultimately, our objective is to deliver high quality, clinically validated products and options to patients and physicians."