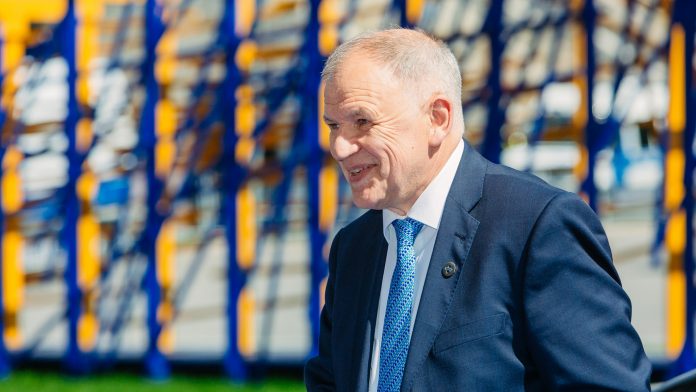 European Commissioner for Health Vytenis Andriukaitis has explained how big data is shaping health policy in Europe.
Andriukaitis was speaking at this week's European Alliance for Personalised Medicine conference in Brussels, Belgium, which took as its theme the concept of 'personalised medicine and the big data challenge'. He took the opportunity to emphasise how big data is shaping health policy, and share his perspective on innovations in healthcare technology.
The use of big data has already begun to have a transformative impact on health, the commissioner explained. He offered a number of examples of the innovations and improvements that the use of data has made possible, including:
Discovering patterns which could lead to new prevention, diagnostic and therapeutic techniques;
Empowering citizens to address their own health challenges;
Addressing inefficiencies and reducing waste in care processes; and
Improving analysis to facilitate better clinical decisions, and enhance quality of care, patient safety and patient outcomes.
The European Commission's ambition is to create a regulatory environment which facilitates the broader use of big data by healthcare providers, in order to achieve these aims.
Andriukaitis offered the specific example of the European Reference Networks, which are virtual cross-border platforms through which more than 900 medical specialists, working in over 300 hospitals, can help to diagnose and treat patients suffering from rare or complex diseases.
Big data capabilities can draw together fragmented elements of research and make this effort significantly more efficient.
What are the challenges of using big data in health?
The primary challenge, the commissioner identified, is a lack of interoperability between the technologies used in to collect, store and process data in different member states, and this can pose a number of challenges specific to the health sector.
Andriukaitis said: "Today, for example, it is still difficult to connect the data repositories across Europe for research purposes – due to technical, semantic and legal interoperability issues. More generally, sending and receiving health data between national health care and cure systems can be difficult: partly because every health system is unique, and partly because of the varying degrees of digitisation within and among member states' health systems."
Big data is shaping health policy towards addressing these concerns, and also allowing for greater access to vital patient information to facilitate research throughout the EU, and ultimately deliver better outcomes for patients.