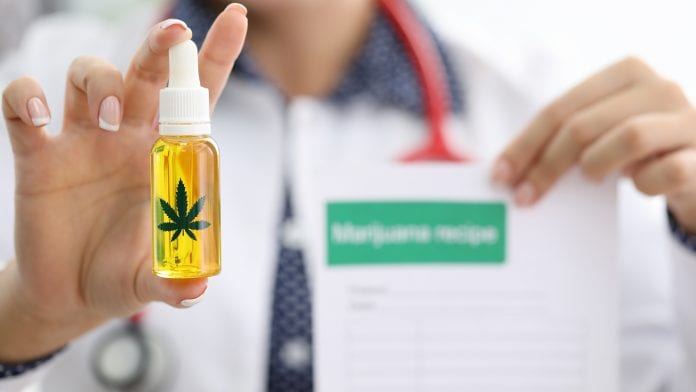 Last week The Food Standards Agency (FSA) formally issued a definitive timeline for Novel Food applications setting a deadline for the 31 March 2021 for companies to show the safety of their products.
Since its very incorporation, B3 Labs has consistently supported the need for a safe and well-regulated industry, and we look forward to engagement with both our suppliers and clients to ensure successful implementation.
Marc Burbidge, Director at B3 Labs and Development and Quality Lead at the Association for the Cannabinoid Industry (ACI), said: "The FSA statement validates the hard work and resources companies like B3 Labs have put into regulatory compliance and raw materials which will be going through the novel foods process".
CBD regulation compliance
B3 Labs have, and will always be, committed to full and complete adherence to the regulations around Novel Foods, Misuse of Drugs Act and anything else which may apply to the UK CBD industry and as such, B3 Labs will guarantee the safety and compliance of all our products ensuring they remain legal to sell.
This important statement from the Food Standards Agency also covers dosage and states this should not exceed a specified level.  It further provides guidance for people taking medication as well as pregnancy.
B3 Labs understand there will be a period of transition as companies gear up for the 31 March 2021, however, as we have always operated in preparation of this enforcement and as founding members of the Association for the Cannabinoid Industry, you can be confident B3 will provide all the necessary support in respect of communication, labelling and marketing documentation.
With a robust Quality Management System adhering to both HACCP & ISO9001 and by harnessing the latest technological developments to ensure the highest quality of CBD solutions, we guarantee your products will remain compliant and tradeable.
Accredited CBD testing
B3 Labs only work with accredited testing houses (such as Eurofins) to ensure all our products are engineered to our exacting standards and the amount of CBD within each product is fully validated and falls within specification.
B3 Labs Director Haseeb Bani said: "The statement made by the FSA this morning is nothing to fear but instead should be seen only as an opportunity for those of us looking to work in a compliant industry and doing everything we can in order to gain the trust of the end consumer".
Furthermore, Majid Bani, Commercial Director at B3 stated: "The FSA's unequivocal statement not only validates our position but creates a strong foundation for the cannabis industry in moving forward … giving a clear route for those who are serious and committed to a long-term sustainable business model".
The key for the industry now is to take steps together to show that we see longevity in our projects and work together to future-proof all aspects of our businesses from the moment a seed is planted to when the end consumer has CBD products in their hand.