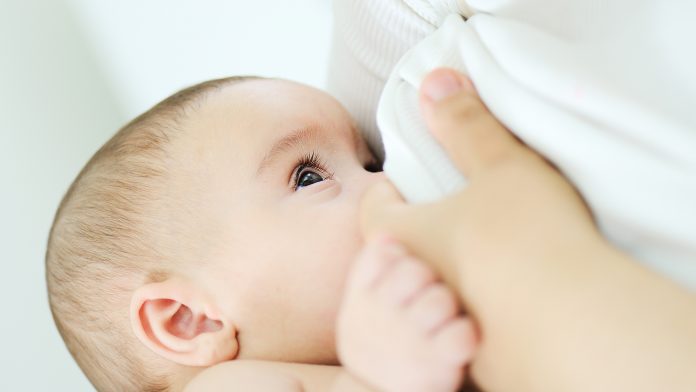 The more breast milk premature babies are fed in neonatal intensive care, the greater the level of brain development, a new study by The University of Edinburgh found.
New research has found that pre-term infants that consumed high levels of breast milk had improved brain development that quickly resembled those of babies born to term. This information could reduce the developmental and learning problems associated with pre-term birth.
Every year, 15 million children worldwide are born pre-term and this continues to be the biggest cause of death and disability in newborn babies. Children born early are more likely to develop problems that affect their entire lives, such as learning difficulties.
The power of breast milk for pre-term babies
Researchers from The University of Edinburgh scanned the brains of 212 babies who were part of the Theirworld Edinburgh Birth Cohort, a study which monitors the progress of premature babies from birth to adulthood.
The group included 135 babies born before 32 weeks of pregnancy and 77 were born to term. Researchers collected information about how premature babies were fed during neonatal intensive care and brain scans for all babies were performed around 40 weeks from conception.
The scans revealed that babies who received higher amounts of breast milk from their mother or a donor had a more mature cerebral cortex compared to those who received less, similar to the scans of babies born to term. The cerebral cortex is responsible for learning and thinking and is usually underdeveloped in pre-term babies.
Further research is needed to understand this discovery
Breast milk has many benefits for newborn babies, including offering protection from infections, reducing obesity and future cardiovascular disease risk. It has an ideal balance of fats, proteins and minerals.
Further research is needed to understand the exact role of breast milk in brain development in premature babies and how it showed it can mimic full-term babies.
"Our findings suggest that brain development in the weeks after preterm birth is improved in babies who receive greater amounts of breast milk. Mothers of preterm babies should be supported to express breast milk if they can, whilst their baby is in the neonatal unit as this may offer the best chance of healthy brain development," commented Dr Gemma Sullivan, Senior Clinical Lecturer at the University of Edinburgh's MRC Centre for Reproductive Health and Consultant Neonatologist at NHS Lothian.
"The research and discoveries from the Theirworld Edinburgh Birth Cohort are truly remarkable. This world-first study is equipping scientists and doctors with valuable information that is expanding the frontiers of medical science and improving the life chances of premature babies. I will forever be grateful to the families participating in the study who are dedicated to sharing information about their babies, helping to give other premature babies the best start in life," added Sarah BrownChair of Theirworld.
Recommended Related Articles