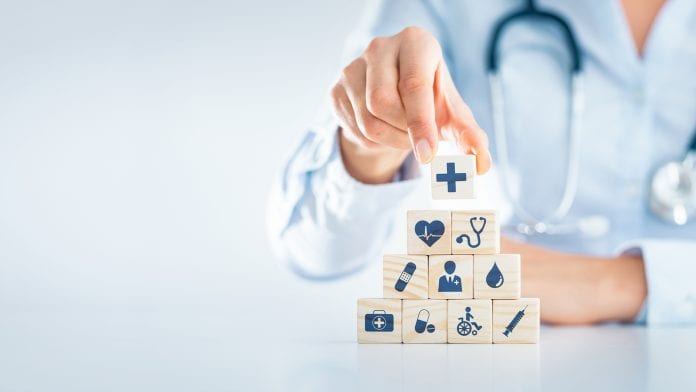 Organisations are calling on the UK Government and the NHS to implement urgent reforms in order to improve care for patients in the UK living with rare diseases.
A new survey carried out by Genetic Alliance UK and Alexion Pharma UK has found that, despite a Rare Disease Strategy having been published in 2013, there are still major unmet needs in the care of patients living with a rare disease, across the entire patient pathway, from diagnosis through to treatment access and ongoing disease management and care.
The organisations are now calling on the UK Government and the NHS to continue to take collaborative action to improve the quality of care for the 3.5 million rare disease patients in the UK.
The survey findings were recently presented at the All-Party Parliamentary Group (APPG) meeting on Rare, Genetic, and Undiagnosed Conditions. The survey findings, presented in the new Reforming Rare Diseases Report, show clear recommendations to support the implementation of a new framework to drive improved health system prioritisation and accountability by healthcare providers and in Government.
Improving care for rare disease patients
The survey results show that 50% of patients believe that there has been no change in quality of care, over one third (37%) rated their overall experience of care as poor or very poor, and half of patients stated that their care has not been effectively co-ordinated.
Research also found that 52% diagnosed within the last five years had to wait over two years for their diagnosis, with 41% waiting over five years, and almost half (49%) of patients having been misdiagnosed at least once. Additionally, almost two thirds of patients felt that their care has been further disrupted as a result of COVID-19.
Jayne Spink, Chief Executive, Genetic Alliance UK said: "While the UK's first Rare Disease Strategy has made some strides, it is unfortunate to see that it has had little impact on care for the majority of rare disease patients. The findings from our survey show why it is so important to listen and learn from patients and their experiences. The new Rare Disease Framework will offer an opportunity to remedy this and to ensure that faster diagnosis and better coordination of treatment and care are available to all those affected by rare diseases."
The 2013 UK Rare Disease Strategy is coming to an end this year, meaning that a new rare disease framework is expected. The organisations say it is vital that perspectives from across the patient and medical community are considered to improve the experience of care across the entire patient journey.
Some of the key recommendations included in the report are:
Ensuring that the implementation plans for the new Rare Disease Framework should be based on an evaluation as to why previous initiatives have failed to improve care in the last five years for all patients living with a rare disease
For the NHS to ensure it has the infrastructure in place to ensure that all patients suspected of having a rare disease are identified and able to access all the necessary diagnostic capabilities that the Genomic Medicine Service can offer
For the Government and the NHS to focus on improving whole person care for patients with more complex conditions
For the NHS to provide every patient with a rare disease with (i) a dedicated care coordinator, (ii) access to a specialist centre if available and (iii) a care plan if desired by the patient
For the NHS should put metrics and standards in place to ensure that decision making is shared with the patient, including improving access to relevant information about their condition
The impact of COVID-19
COVID-19 has also exacerbated the longstanding issues rare disease patients face. The organisations say that implementation of a framework must recognise previous shortcomings, the changing landscape, and consider how future care may be impacted by an ongoing pandemic.
Sean Richardson, VP & General Manager UK & Ireland, Alexion, said: "This survey brings the patient voice on satisfaction of care to the forefront. The lack of health system prioritisation to address the challenges facing people with a rare disease over the last seven years shows that the original aim – "to ensure no one gets left behind because they have a rare disease" – has not yet delivered on this promise. With the expected new framework, the time is now to listen to the rare disease community and look across the whole patent journey, in order to urgently address these shortcomings, and implement fully against this to ensure positive change."