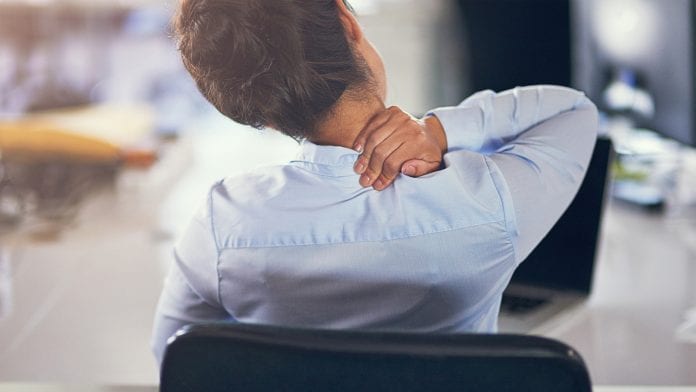 Marking the start of a programme of events and actions aimed at raising awareness of and tackling work-related musculoskeletal disorders – which affect millions of workers across Europe – the European Agency for Safety and Health at Work (EU-OSHA) has launched its 2020-2022 campaign, entitled 'Healthy Workplaces Lighten the Load'.
The campaign places a particular focus on high-risk sectors, such as health care and early education, but reaches out to workers and employers across all sectors.
Musculoskeletal disorders affect three in every five workers in Europe today, with risk factors contributing to these conditions including repetitive movements, prolonged sitting, and heavy lifting, which can affect the bones, tendons, joints, or muscles, having a negative impact on workers' quality of life.
With many people, particularly those who are typically office-based, currently working from home as a result of the COVID-19 pandemic, these risk factors stand to be exacerbated as people work for prolonged periods in an environment not ergonomically designed to support work-based wellbeing.
Home-based teleworking
As such, the campaign is paying special attention to emerging risks, arising from, for instance, digitalisation and new technologies and ways of organising work, while musculoskeletal disorders and home-based teleworking is also a priority area.
Nicolas Schmit, European Commissioner for Jobs and Social Rights, who spoke at the launch of the campaign, said: "These disorders can result in increased absences from work, loss of productivity and for the companies that means reduced competitiveness."
He added: "Ensuring the best possible work environment is critical for the health and wellbeing of the workforce. With the pandemic affecting how we live and work, we can all benefit from the guidance and resources published today."
In addition to considering psychosocial risks and worker diversity, an additional key focus will be supporting workers with chronic MSDs to remain in work, as well as adopting collaborative approaches to musculoskeletal disorders management.