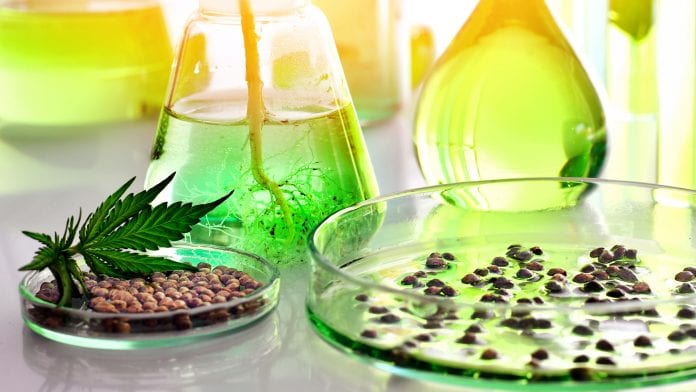 Oxford Cannabinoid Technologies (OCT) has appointed a new Chief Scientific Officer to help deliver cannabinoid therapies for unmet medical needs.
Dr Valentino Parravicini, PhD will be joining as Chief Scientific Officer to help with the development of cannabinoid-based prescription medicine for indications in oncology, pain, immunology, and neurology.
Dr Parravicini will oversee OCT's ongoing drug discovery and development studies, including preclinical development of OCT461201, the highly selective and potent CB2 agonist, which could have the potential to effectively treat Irritable Bowel Syndrome and other diseases.
Cannabinoid drug discovery
Dr Parravicini will work closely with OCT's lead business and research partners, while developing new research partnerships with other leading academic and commercial institutions around the world. He has a distinguished career in the fields of oncology, inflammation, and immunology, and  has led groundbreaking in vitro and in vivo projects, as well as having undertaken award-winning work in pharma and biotech, focussed on small molecule and cell therapy approaches to autoimmunity and haematological malignancies.
He is also an extensively published author on his discoveries and innovations with high impact peer-reviewed publications in the fields of immunology and molecular virology.
Valentino Parravicini said: "I am delighted to be joining the team at Oxford Cannabinoid Technologies whose reputation precedes them. OCT's search for transformative therapies to meet currently unmet medical needs is a perfect match with my past professional experience and my unquenchable desire to see how we can best harness cannabinoids to transform the lives of millions of people so that they live longer, more active lives."
John Lucas, Chief Commercial Officer of OCT, said: "We are thrilled to have Valentino come on board. He has exactly the right kinds of skillsets that we need to help take OCT on the next stage of its exciting journey. This is a time of extraordinary and dynamic change and innovation in our sector and we are delighted to have him at our side to help us be that change and make it come alive for millions of sufferers around the world."