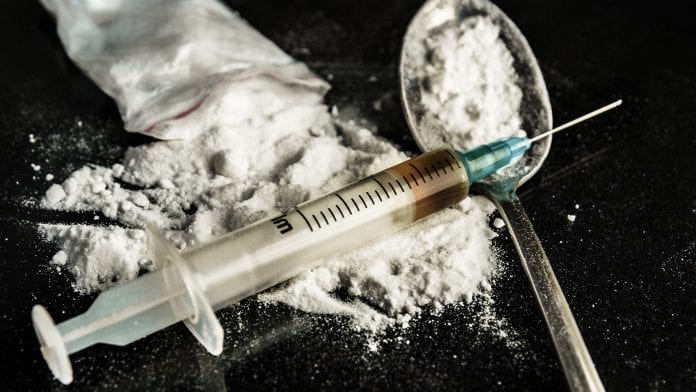 Individuals who regularly take the cocaine contaminant, levamisole, demonstrate impaired cognitive performance & a thinned prefrontal cortex.
Recent findings from the University of Zurich, Switzerland, indicate that those who take cocaine cut with the animal anti-worming agent, levamisole, could experience a toxic effect on the brain. Therefore, as argued by the researchers, programs that are checking drugs such as the cocaine contaminant, levamisole, should be expanded.
The world of cocaine
Cocaine is the second-most commonly consumed illegal substance worldwide after cannabis. The cocaine sold is typically cut with other substances such as local anaesthetic agents, painkillers and caffeine. However, around 10 years ago, a new adulterant made an appearance which is now widely spread in street cocaine across Europe and North America, this being the animal anti-worming agent levamisole.
Although it is not fully understood why levamisole is added to cocaine, it is assumed that the cocaine contaminant may increase or prolong the effects of cocaine.
What do you know about the cocaine contaminant?
Levamisole can lead to severe side effects such as changes to blood counts and blood vessels. Initial animal testing also discovered that the substance can attack the nervous system.
Researchers from the Psychiatric Hospital and the Institute of Forensic Medicine of the University of Zurich, Switzerland, have now discovered the extent to which the common cutting agent impairs the cognitive performance and modifies the structure of the brain for those who consume it, in turn increasing the typical adverse effects of cocaine on the brain.
The effects of levamisole
To estimate the consumption of cocaine and the amount of levamisole content, the scientists analysed hair samples of their study participants. Based on this, they examined the cognitive performance of those who had taken cocaine with a high levamisole content and those who had taken cocaine with a low levamisole content and compared the results with a control group who had not taken cocaine.
As expected, the cocaine users showed lower performance than non-users in all areas – attention, working memory, long-term memory, and executive functions. However, those who had consumed cocaine that also contained a high level of levamisole showed even greater impairment in their executive functions than those who consumed cocaine with lower levels of levamisole, even though the level of cocaine consumed was the same.
In an alternative, independent study, the researchers used MRI to find out whether there was also a difference in the brain anatomy of people who consumed cocaine containing a higher or lower proportion of levamisole. The same effect was seen in this study: individuals who consumed cocaine with a high levamisole content evidently displayed a thinner prefrontal cortex.
Boris Quednow, research leader of the study explains: "We can assume from our findings that it is not just cocaine that changes the brain, but that the adulterant levamisole has an additional harmful effect.
"The sorts of cognitive impairment often exhibited by cocaine users may therefore be exacerbated by levamisole."
The UZH professor and his research colleagues are therefore calling for public health protection authorities to expand their drug-checking programs