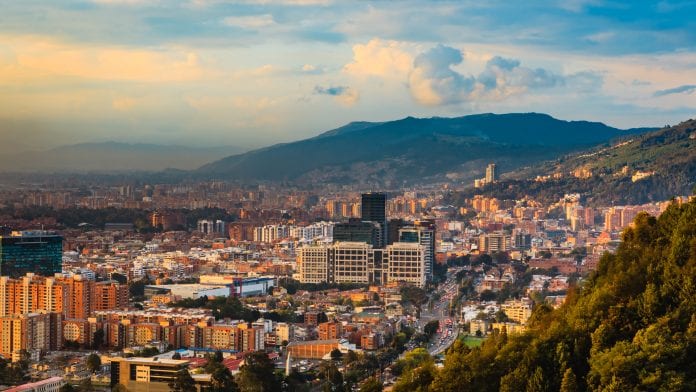 In this article the Colombian Association of Cannabis Industries explores the medical cannabis market in Latin America.
As EU demand for cannabis products grows, investors are turning to Latin America for imports. The Colombian Association of Cannabis Industries, which is recognised as the most relevant private entity representing the private cannabis industry in Colombia, tell us more.
Legalisation and decriminalisation of medical and adult use cannabis in individual Member States – and the EU as a whole – is projected to increase significantly within the next few years. Ursula von der Leyen's European Commission has been urged by a growing number of states to produce EU-wide guidance, in order to harmonise the bloc's legislative approach. Consumer demand is expected to outstrip intra-EU supply for some time to come; and so Member States are increasingly looking outward for additional cannabis and cannabinoid resources.
The Latin American cannabis market
With the Latin American cannabis market projected to reach a total value of $12.7bn by 2028, the region's winning combination of favourable weather conditions, low overhead costs – one report suggests construction and maintenance of cannabis facilities in Latin America may be up to 80% cheaper than in North America or Europe – and available, skilled labour are appealing to producers and importers alike.
Latin America, one of the world's largest trade regions, has historically been popular with agricultural investors due to its climate, nutrient-rich soils and strategic location, is expected to see a boom in cannabis cultivation and investment. Medical cannabis exports from Uruguay, which became the first country in the modern world to legalise adult use cannabis in 2013, are projected to top $1bn within the next five years. With licensed cultivation of the plant approved in 2019, Peru expects to benefit from its extensive international trade connections in forming export deals. Paraguay is one of the world's most prolific cannabis producers, predominantly for the purpose of international trade.
Colombia's Law 1787, enacted in July 2016, legalised the distribution of cannabis licences for medical purposes. Ana Maria Ruiz and Marian Pimentel Daza of the Colombian Association of Cannabis Industries (Asocolcanna) explain: "These advances enabled the Colombian state to assume control and regulation of the production, cultivation and manufacturing of cannabis and its derivatives for medicinal and scientific purposes. In general, the regulatory framework in Colombia has had the main objective of assuming control and regulation throughout the entire cannabis production chain; for this reason each aspect of the supply chain is subject to some form of registration or licensing process, in order to ensure the traceability of the raw material and derived products."
Daza and Ruiz note: "Colombia offers many benefits for the development of the medical cannabis, including the existence of an adequate legal framework; lower production costs and lighting conditions; a good, productive infrastructure; low cost of inputs and labour; and wide availability of skilled and unskilled labour, with many workers already experienced in similar, more traditional fields, such as pharmacology and floriculture. All of these factors contribute to make Colombia a competitive country in which to produce, export and crop cannabis.
"By 2030 we expect around 1,558 hectares of Colombian land to be dedicated to cannabis cultivation, leading to an annual income of around $2.744bn. The Colombian cannabis industry currently employs around 1,214 workers (with 784 agricultural jobs), would represent 41,748 jobs in 2030 (with 26,968 agricultural jobs). Once we reach 100 hectares of cultivated cannabis crops, Colombia's exports of medicinal cannabis extracts and resins will be worth $178m, exceeding exports of rubber, cocoa and chemicals, among others. The fact that the medical cannabis industry can achieve revenues of over $100m dollars in the short term is a very significant fact, considering that flower exports took 10 years to exceed $100m and almost 25 years to reach $500m."
Asocolcanna: an overview
Ana Maria Ruiz and Marian Pimentel Daza
Our main goals are to promote, protect and guide the development of agricultural activities related to the cannabis plant, ensuring the implementation of good crop practices; and overseeing the development and marketing of psychoactive and non-psychoactive cannabis derivatives with medicinal and scientific purposes.
Between 2018 and 2019, the association enjoyed close relationships with several public and private entities around the cannabis industry, including the Ministry of Health and Social Protection; INVIMA; National Narcotics Fund – FNE; Colombian Agricultural Institute ICA; Ministry of Justice and Law; Ministry of Agriculture and Rural Development, among others.
The association is currently recognised as the most relevant private entity representing the private cannabis industry in Colombia.
The main goals of Asocolcanna are:
Maintaining an excellent relationship with the government, working with the most important entities related to Colombia's cannabis industry;
Selecting a wide network of service providers along the cannabis production chain;
Working alongside the banking sector to facilitate the development of the industry;
Identifying obstacles in terms of legislation, registries, approval time, legal stability, tributary issues; and
Upholding a positive, socially conscious corporate image.
Ana Maria Ruiz
Mariam Pimentel Daza
Colombian Association of Cannabis Industries
asocolcanna.org
This article appeared in the second issue of Medical Cannabis Network which is out now. Click here to get your free subscription today.