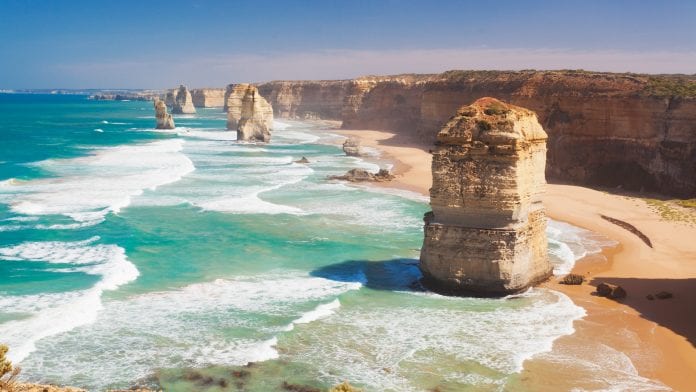 With Australia's cannabis industry growing exponentially, could legislation become more progressive?
With Australia's cannabis economy growing exponentially following the country's 2016 move to permit the medical use of cannabis, industry analysts are projecting further legislative shifts in favour of cannabis and hemp once the worst impacts of the COVID-19 pandemic have subsided. In mid-June, the government approved an amendment to its legislation governing the export of narcotics, with the goal of improving access to international markets for producers and exporters of cannabis-based goods.
The Export Control Amendment (Certificate of Narcotics Exports) Bill 2020, which streamlines the process of applying for certification to export medical cannabis and hemp products, is geared particularly towards providing extra support for smaller and emerging export providers.
Australia's Minister for Agriculture David Littleproud said: "The bill broadens current legislation that certifies agricultural exports to allow for certification of legitimate exports of narcotic products. In the past year we have seen producers wanting to export to markets that need Australian government certification: this bill means exporters can now access those markets and have the confidence to invest in this industry.
"The industry will be able to export markets in Southeast Asia, China, Canada and the lucrative US market. The Australian government is committed to assisting our agricultural producers and exporters to create and maintain new international export opportunities, while providing assurance to our trading partners through certification. This bill will enable agricultural industries to come out firing after the threat of COVID-19 has passed."
Australia's cannabis industry: Progress in states and territories
Cannabis was legalised for medical use in principle at a federal level in Australia in February 2016. However, cannabis remains unlicensed as a medicine and has not yet been entered in the Australian Register of Therapeutic Goods (ARTG): this means that clinicians applying for permission to prescribe medical cannabis must be able to demonstrate that they have exhausted options for conventional treatment. Throughout Australia, 89 doctors are currently registered with the Authorised Prescriber Scheme (APS), and in total more than 1,400 clinicians have prescribed cannabis through the APS or the Special Access Scheme.
Much like the US, Australia has seen laws governing cannabis vary from state to state. In September 2019, the Legislative Assembly of the Australian Capital Territory (ACT) voted to legalise the cultivation, possession and use of cannabis for recreational purposes, removing the criminal penalties attached to possession of up to 50g of dried cannabis or two plants by adults. The new law, which came into force in January 2020, is aimed at minimising the harms attached to prohibition; possession and sale of cannabis seeds remain prohibited, as does the consumption of cannabis in public or near children.
In Queensland, meanwhile, new legislation was passed in June 2020 permitting all registered medical practitioners to prescribe cannabis for a range of specified indications; where previously cannabis could only be prescribed by a small number of specialist physicians. Queensland Health has emphasised that, while the therapeutic properties of cannabis have proved beneficial to patients already undergoing chemotherapy, cannabis should never be prescribed as an alternative treatment for cancer itself; and that state approval for prescription will still be necessary in cases where the patient is suspected of seeking cannabis to treat drug dependency.
Regulatory protection for consumers
Last week the Therapeutic Goods Association (TGA) announced its intention to launch a review of the complaints it receives regarding lapses in advertising compliance on the part of cannabis producers and retailers. The TGA has already contacted a number of noncompliant entities; and stated it was 'considering appropriate action' with regard to those which had not already amended their advertising practices.
The association highlighted three key issues affecting the regulatory compliance of advertising cannabis-based medicinal products:
Some medical cannabis products on the market may not have been manufactured to the appropriate standards of quality and safety, thereby putting consumers' health at risk;
As a scheduled narcotic, cannabis may not be advertised to the public, meaning that content designed to be informative must be carefully monitored to ensure it does not actively promote the use or supply of cannabis products; and
Advertisements for therapeutic goods are prohibited from making reference to serious diseases or conditions without prior approval from the TGA.
Public attitudes and usage
The University of Sydney's 2018-19 Cannabis As Medicine Survey (CAMS:18) found that only 2.7% of its 1388 respondents were receiving medical cannabis through lawful channels.
The patients taking part in the survey, who used cannabis to treat issues including insomnia, anxiety, depression and chronic pain, reported an array of barriers to obtaining legally prescribed cannabis for medical use, including the cost of supplies and reluctance to prescribe on the part of their doctor.
Professor Iain McGregor, Academic Director at the Lambert Initiative for Cannabinoid Therapeutics and co-author or the report, said: "There are clearly many Australians with serious medical conditions who are yet to gain official access to medicinal cannabis products, even though they would like such access."
This article is for issue 3 of Medical Cannabis Network. Click here to get your free subscription today.