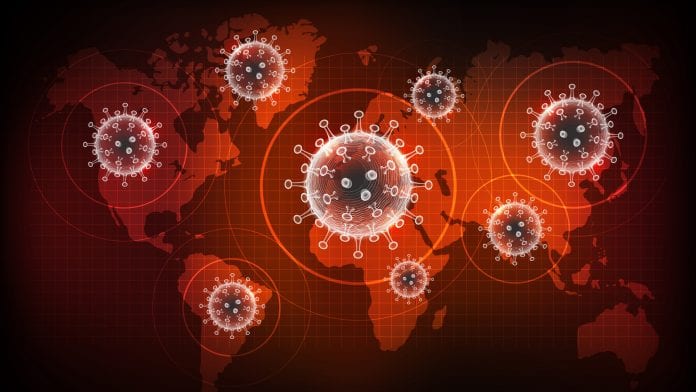 A variant of COVID-19 has been confirmed in the UK which has now been designated as a Variant Under Investigation (VUI) referred to as VUI202102/03.
Public Health England (PHE) has identified 38 cases of the COVID-19 variant which genomic sequencing has shown to feature a specific set of mutations which are currently being referred to as lineage B.1.525.
The set of mutations includes the E484K spike protein mutation, which is present on a number of other variants of concern and variants under investigation.
Tracing the variant
So far, cases of the variant have been found across England, and the government is using enhanced contact tracing and genomic sequencing to monitor the situation. There has also been confirmed cases of this variant in Nigeria, Denmark, and Canada.
Professor Yvonne Doyle, Medical Director at PHE, said: "PHE is monitoring data about emerging variants very closely and where necessary public health interventions are being undertaken, such as extra testing and enhanced contact tracing. There is currently no evidence that this set of mutations causes more severe illness or increased transmissibility.
"The best way to stop the spread of the virus is to follow the public health advice: wash your hands, wear a face covering and keep your distance from others. While in lockdown, it is important that people stay at home, where possible."
On 14 January 2021, there were 35 genomically confirmed and 12 genomically probable cases of the SARS-CoV-2 variant which originated in South Africa identified in the UK, with two further variants of interest having been identified in Brazil, the first of which is under investigation, with eight  cases having been identified in the UK. The second strain from Brazil has not been detected in the UK.
Speaking in January, Dr Susan Hopkins, COVID Strategic Response Director at Public Health England, said: "We are continuing efforts to understand the effect of the variants on transmissibility, severe disease, mortality, antibody response and vaccine efficacy.
"For now, our advice remains the same following detection of a Brazilian variant in the UK, even though this is not the variant detected in Manaus with more mutations: the best way to stop the spread of the virus is to wash your hands, wear a face covering and keep your distance from others. Whilst in lockdown, it is important that we also stay at home unless it is absolutely essential to go out."