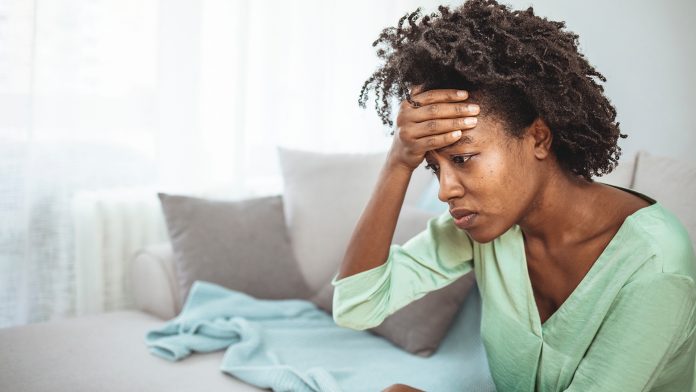 Anxiety UK, a leading charity, spoke with Monet Bailey at Health Europa about health anxiety, how to deal with symptoms and policy measures to tackle this condition.
Anxiety is a widely known mental health condition, affecting over eight million people, according to data from Mental Health UK. Health anxiety, one of many anxiety conditions, remains relatively unknown and unreported. 
In times of unprecedented pressure on healthcare systems, from the NHS strikes to long waiting lists following the COVID-19 pandemic, health anxiety is becoming a more prominent condition than ever before. To understand this further, Monet Bailey spoke with Anxiety UK, a charity that delivers important services such as therapy and courses to people suffering from anxiety conditions.
In some recent research, Anxiety UK noted that health anxiety was the third most commonly presented anxiety condition. What is health anxiety, and how prevalent is it in the UK?
Health anxiety is an anxiety condition often housed within the obsessive compulsive disorder (OCD) spectrum of disorders. Those affected by health anxiety have an obsessional preoccupation with the idea that they are currently (or will be) experiencing a physical illness. The person experiencing health anxiety may fixate on any type of illness; a common example is fear they have/will get cancer.
Across the world, there has been unprecedented disruption to healthcare systems over the last few years. What was the impact of the COVID-19 pandemic on health anxiety in adults?
The nature of anxiety is that you are constantly worried or fearful about anything, even if there are no signs of danger. However, when there is a genuine increased risk to the safety of yourself or your loved ones, these worries can become overwhelming. The usual methods of tackling intrusive thoughts by working on positive thinking and reminding yourself it is just the anxiety talking become much more difficult a task when you are seeing real-world examples of people being affected. 
The constant barrage of media output regarding the outbreak of COVID-19 has also caused particular challenges for people living with anxiety, stress and/or anxiety-based depression, especially those with health anxiety. It became inescapable, seeing death rates on the news every day.
Currently, the NHS is under further pressure with the growing number of planned strikes, lack of investment and long waiting lists. What advice would you give someone experiencing health anxiety during a time when access to NHS services is limited? Are there any approaches that can be carried out at home to alleviate anxiety?
If you are dealing with health anxiety, there are some techniques you can use to help, such as simple breathing or (short-term) distraction exercises and mindfulness. A free guide is available to download here: https://www.anxietyuk.org.uk/products/booklet/breathing-and-relaxation-guide/. Try practising the APPLE technique (https://www.getselfhelp.co.uk/apple/)
Peer support can be therapeutic, knowing that other people are having a similar experience and sharing thoughts and feelings as well as advice and tips can help put you on the right track whilst you are waiting for support. https://www.anxietyuk.org.uk/get-help/anxiety-uk-courses-and-groups/
What policy measures and prevention strategies could be implemented to support those suffering from anxiety conditions?
We know self-help, peer support, medication, and talking therapies are all effective ways to manage anxiety. However, it is often the case that when people go to their GP, they are only offered medication as a first line which isn't always right for everyone.
There should be more investment into local services such as peer support groups, groups exercise classes, and sessions informing of the benefits of nutrition in managing anxiety.
Recommended Related Articles