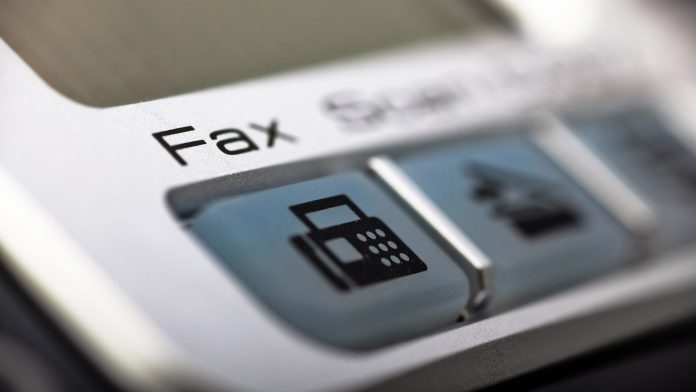 Digital fax providers, eFax, recognise the healthcare industry's processes aren't yet ready to totally abolish the fax – instead they suggest a better solution.
Experts call for an end to the fax witch-hunt, suggesting there is a better solution, as campaigns seeking to eradicate the practice within healthcare ramp up. Could digital fax fill the fax gap?
The drive to eliminate fax
The 'axe the fax' movement is gathering momentum. At the same time, Healthcare Secretary Matt Hancock continues to urge trusts, practices and healthcare organisations to remove the technology. Commenting that current NHS systems are "downright dangerous," Hancock recently announced a ban on all fax machine purchases with the service.
Concerns over a lack of modernisation fuel the drive to eliminate faxing. Inefficiencies in communication is thought to be the result of fax, along with a lack of confidential document security and slowdowns in workflow.
Scott Wilson, Director of Sales & Service at j2 Global, parent company of eFax, voiced his concerns on the current strategy: "Matt Hancock is right to move forward with plans to eliminate fax machines from the NHS. But we think there needs to be a better solution to the problem than total removal of faxing as a practice."
"The healthcare system is just not ready to eradicate fax"
Over 8,000 fax machine units are in use across the NHS, with 40% of trusts operating more than 100 machines. The result is that there is also considerable use across connecting services such as pharmacies, physiotherapists and private practices.
"The healthcare system is just not ready to eradicate fax. There is currently no infrastructure universally available that can replace it. A new system would be expensive and require a total software and hardware overhaul, with downtime that could affect patients and staff." Wilson says.
Massive and rapid adjustments to public sector technology are notorious for their high costs and have the potential for disruption. A recent NHS upgrade resulted in a bill of £7m (~€7.6m) just to reverse the problems it caused, while in law enforcement, a new system led to a bill of £100m.
The answer to Matt Hancock's concerns, Wilson suggests, is not to remove faxing, but upgrade the fax process within the NHS and surrounding healthcare. "As a practice faxing is highly beneficial. It allows for the submission of important signatures and visual paperwork, as well as immediate access to documents. What we want to do is not remove faxing, but remove the source of the problems, the fax machine."
Is digital fax the perfect solution
Digital fax is a replacement to fax machines. Fax documents can still be sent and received, and even communicated to fax machines if necessary, but the process is carried out entirely through digital, computer and smart device platforms.
"Movement to digital faxing is the perfect solution for the current crisis. It enables healthcare bodies to meet Hancock's demands of adapting to new technology, while simultaneously maintaining fax continuity using available infrastructure."
"Adaptation to digital faxing minimises risks of disruptions, removes the need for expensive new systems and provides a recognisable communication practice, all while meeting the changing demands of modern healthcare through increased document security, technology accessibility and better reliability.
"It also acts as an interim solution and allows for immediate changes to be made while supporting slower and more stable development of unique systems that can be rolled out to better effect in the future for the long term." Wilson comments.