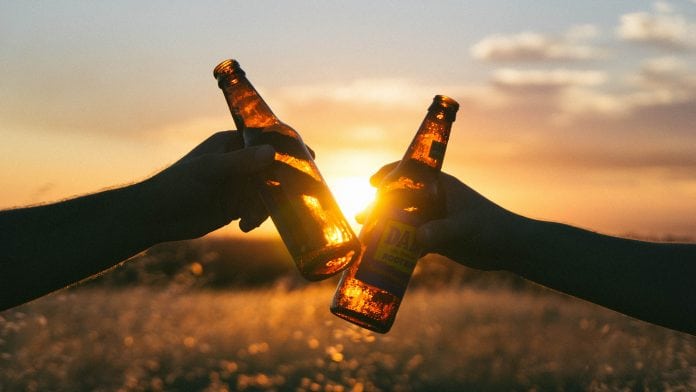 Public Health England and alcohol education charity Drinkaware will partner on a new campaign entitled 'Drink Free Days'.
The 'Drink Free Days' campaign was launched in response to a recent poll, which found that one in five of the UK's adults drink more than the recommendations made in the Chief Medical Officer's low risk drinking guidelines. Further, more than two thirds of these respondents said they would find cutting down on alcohol consumption more difficult than making other lifestyle changes.
The purpose of the campaign is to encourage middle-aged and older people to take more days off from drinking alcohol as a way to reduce their health risks. These include:
High blood pressure
Heart disease
Cancer
Obesity
The tactic of having more so-called 'drink free days' has been shown by evidence from behavioural science to be easier to achieve than reducing the number of drinks, particularly for those poll respondents who felt they would struggle to make changes to their drinking habits.
How will the campaign aim to make an impact?
Public Health England and Drinkaware will collaborate on efforts to raise awareness of the challenges caused by even moderate alcohol consumption, and will also undertake efforts to help people to cut back on their consumption.
This includes the creation of the One You Drink Free Days app based on Public Health England's digital platform, which has already demonstrated a strong track record of encouraging behaviour change.
What have campaign stakeholders said about 'Drink Free Days'?
Public Health England chief executive Duncan Selbie explained why the campaign is necessary, saying: "It's all too easy to let our drinking creep up on us. While the link with liver disease is well known, many people are not aware that alcohol can cause numerous other serious health problems, such as high blood pressure, heart disease as well as several cancers."
Drinkaware Chief Executive Elaine Hindal added: "An increasing number of people, particularly middle aged drinkers, are drinking in ways that are putting them at risk of serious and potentially life limiting conditions… Having a few drink free days each week, will help reduce the risks to your health and improve your wellbeing."