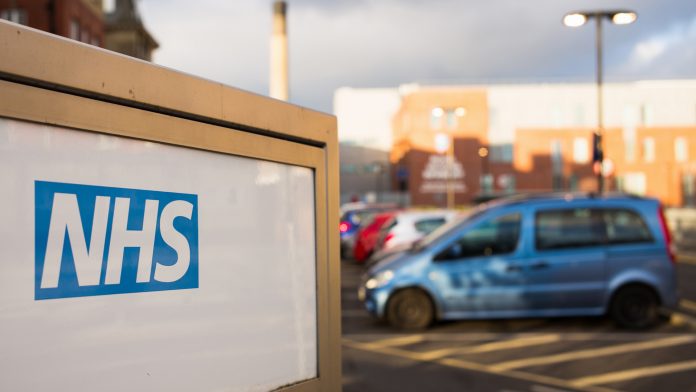 The NHS and UK Government have outlined the blueprint to address NHS waiting lists and backlogs during the COVID-19 pandemic.
The COVID-19 pandemic has significantly contributed to the growing NHS waiting list for treatment. The demand for health services meant that the NHS were unable to tackle the waiting list for treatments and surgeries for a range of health conditions. The current state of NHS waiting lists stands at around six million people awaiting treatment.
The 'Delivery plan for tackling the COVID-19 backlog of elective care' will give patients more control over their health and greater choice of where to get care if they are waiting too long for treatment.
Tackling the NHS waiting list
To deal with the growing NHS waiting list resulting from the COVID-19 pandemic, the NHS and UK Government have outlined the pathway to successfully mitigate the backlog.
Teams of specialists will be deployed to support patients in the pre-operation stage, and groups of clinicians and teams will gain instant access to test results, streamlining the service and offering patients faster clinical advice.
The NHS has stated that it will increase its capacity to deliver more procedures and scans in each of the next three years, to around nine million more tests and checks by 2025. This means that over the three years, patients will be offered around 17 million more diagnostic tests suggesting an increase in capacity of a quarter compared with the three years before the pandemic. Consequently, reducing the NHS waiting list.
Furthermore, more than 100 diagnostic centres will be rolled out, with 66 set to be in use across England by the end of March 2022. Additional surgical hubs will be added to the existing network of 122 in operation currently to ensure that the NHS waiting time would be reduced by March 2025 with an aim for waiting times to less than one year for surgery. The surgical hub's focus will be high-volume routine surgery, resulting in patients being attended to quicker, more efficient use of taxpayer resources, and creating extra capacity.
The recovery plan, developed with Royal Colleges, patient groups and health charities, sets out how the NHS staff will make the best use of additional government funding to address the COVID backlog. The plan will ensure the innovations put in place by local areas can be expanded and commits to continuing to increase investment into various services, such as mental health, primary and community care services.
NHS chief executive Amanda Pritchard said: "As we move out of the Omicron wave, the NHS is applying the same determination and 'can do' spirit we have displayed throughout the pandemic, to address backlogs in routine care that have inevitably built up, and reduce long waits.
"That cannot happen overnight, but we are determined to make the best possible use of the additional investment and take the best from our pandemic response, including smarter use of digital care and flexible working between teams and trusts while building this additional diagnostic capacity that will help to accelerate progress.
"As we have always said throughout the pandemic, it is vitally important that anybody who has health needs continues to come forward, so that staff can help you with the best options for your care".
What will be delivered in the recovery plan?
Alongside the existing clinical standards for urgent and emergency care, mental health, cancer and planned care, the NHS has outlined the following deliverables:
Eliminating NHS waiting lists of longer than a year for elective care by March 2025,
By July 2022, no one will wait longer than two years for elective treatment,
The NHS will aim to eliminate waits of over 18 months by April 2023,
Three-quarters of patients who have been urgently referred by their GP for suspected cancer will be diagnosed, or have cancer ruled out within 28 days,
Returning the number of people waiting more than 62 days from an urgent referral back to pre-pandemic levels by March 2023,
Deliver around 30% more elective activity by 2024/25 than before the pandemic, after accounting for the impact of an improved care offer.
Whilst a record number of doctors and nurses are working in the NHS; the plan states that further work is needed to train, recruit, and retain staff and that delivering the elective recovery plan will require more new staff and more opportunities for current staff to further develop skill sets.
The NHS will utilise digital tools and data to drive the delivery of services to manage NHS waiting lists more efficiently. The plan will transform the NHS with a new digital service, My Planned Care, that will be launched in 2022 to inform patients with when to expect treatment and signpost them to support that can help them whilst they wait. Furthermore, instead of hospital administrators automatically scheduling follow-up appointments, doctors will talk to patients about whether and when it will most benefit them to be seen again, with patients able to rebook or cancel if they change their mind or if their health needs change. This will minimise disruption to a patient's daily life while freeing up clinicians' time for new patients and those with the greatest clinical need.
Recommended Related Articles