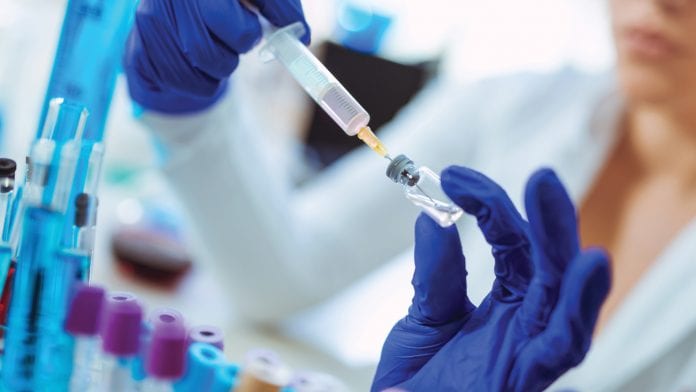 President of Vaccines Europe, Pascale Mauran, explains the EU Council Recommendation on strengthened co-operation against vaccine-preventable diseases.
Mauran considers how far the EU Council Recommendation on strengthened co-operation against vaccine-preventable diseases goes to tackle the myriad vaccination challenges facing Member States.
In December, EU health ministers adopted the Council Recommendation on strengthened co-operation against vaccine-preventable diseases, a dedicated effort to address vaccine hesitancy, boost vaccination coverage, improve co-ordination on vaccine procurement, support research and innovation, and strengthen Member State co-operation against vaccine-preventable diseases.1
Among other things, the recommendation – which comes following a series of measles outbreaks and after a study published by the European Commission showed that confidence in the safety and effectiveness of vaccines is in decline2 – calls for:
A 95% measles vaccination coverage rate by 2020
Improved access to national and/or regional vaccination services via targeted outreach to the most vulnerable groups
Increased communication activities and awareness raising on the benefits of vaccination
A European Vaccination Information Sharing (EVIS) system, co-ordinated by the European Centre for Disease Prevention and Control (ECDC).
Health Europa spoke to Vaccines Europe president Pascale Mauran to learn her thoughts on the recommendation, what can be done to tackle vaccine hesitancy, and how best vaccine development can be supported.
Do you believe that the EU Council Recommendation on strengthened co-operation against vaccine-preventable diseases goes far enough to address the various vaccine and related challenges facing EU Member States?
Vaccines Europe considers that the Council Recommendation represents a major step towards addressing the different vaccines and vaccination-related challenges faced by the EU Member States such as increasing vaccination hesitancy, low vaccine uptake and supply issues.
The challenge is to implement the different actions listed in the Council Recommendation and how the different actors work together to protect Europeans at the highest possible levels against infectious diseases.
What role is there for industry in addressing these challenges, and how will Vaccines Europe support this?
The most effective role industry can play is to continue to develop and manufacture safe and effective vaccines of the highest quality and to support initiatives that enhance fact-based information about vaccines and vaccination. Industry among several other stakeholders has been engaged in the discussions that led to the adoption of the Council Recommendation and is committed to engage with authorities and other stakeholders on the issues listed in the Council Recommendation where industry can contribute, such as research, development and improving sustainable supply of vaccines in Europe and globally.
The EU has among the lowest confidence in the safety and effectiveness of vaccines worldwide – what is behind this and what can be done to overcome it?
Suboptimal uptake of available effective vaccines is a major factor in the continued vaccine-preventable diseases outbreaks in the EU. The reasons for these outbreaks are multiple, but a large worldwide survey undertaken by the Vaccine Confidence Project showed that the European region has the highest negative responses in terms of perception of the importance of vaccines and their safety and effectiveness, leading to the highest degree of vaccine hesitancy in the population.
One way to enhance confidence on the vaccine effectiveness and safety is to overcome the current fragmented landscape to monitor the benefits and risks of vaccines (regional, national and EU levels) and to generate real-life data combining information from different stakeholders. An IMI (Innovative Medicines Initiative) project called Advance has already established common grounds and rules for collaboration at EU level across all Member States and between public and private stakeholders to generate this data.
How best can Member States support optimal vaccine coverage and reduce gaps?
One way that Member States can support optimal vaccine coverage is to leverage community-based providers in order to broaden opportunities to offer vaccination to improve access. Opportunities to widen and enhance access to vaccination vary depending on the country/community and can take place in many settings, e.g. vaccination centres, schools, doctor's/GP offices, care homes, hospitals and, increasingly, pharmacies.
Depending on national regulations, vaccination is delivered by a doctor or consent is provided to a trained vaccine administrator before a person is vaccinated in any of the above-mentioned places.
Several countries have demonstrated since the 1990s the benefit of improving convenience of access to vaccine services through pharmacies, including Canada, USA, Portugal, Ireland, UK, New Zealand, Switzerland and Australia, and France is conducting a pilot aiming to improve 'flu vaccination coverage of the adult population by administering the vaccine through community pharmacies'.
Expanding convenient access to vaccine administration should go together as a shared responsibility to vaccinate with all other healthcare providers (doctors/GPs, nurses, midwives, pharmacists etc.).
When it comes to addressing unmet medical needs and emerging health threats, what measures would you like to see put in place to support the development of new vaccines?
Vaccines Europe underlines the importance of an early dialogue with researches, developers, national policymakers, regulators and public institutions – such as the ECDC, health technology assessment agencies/national immunisation technical advisory groups and the World Health Organization – in order to support new vaccines development, marketing authorisation and early access for citizens to innovative vaccines, including for emerging health threats.
This will help to define vaccine research priorities of the future and will allow all stakeholders to have a common understanding of the blocking factors concerning the development of innovative vaccines to address unmet medical needs.
About Vaccines Europe
Vaccines Europe is a specialised vaccines group within the European Federation of Pharmaceutical Industries and Associations, the professional association of the pharmaceutical industry in Europe. It represents major innovative research-based vaccine companies as well as small- and medium-sized enterprises operating in Europe which account for a large share of human vaccines used worldwide. Companies represented within Vaccines Europe are involved in research and development, clinical trials, and production and marketing of vaccines, and are dedicated to improving public health through immunisation.
The mission of Vaccines Europe is to support improved access to immunisation, enabling better protection of the health of individuals and the wider community throughout life, with both existing vaccines and those in development.
Specifically, it aims to:
Foster a favourable policy climate for the vaccine industry in Europe in order to facilitate availability and access to new and innovative vaccines worldwide
Create a supportive environment for improved vaccine protection, innovative vaccine development and improved coverage throughout life in the interest of individuals and the community
Support vaccine R&D through innovative vaccine applications.
To this end, Vaccines Europe is committed to:
Proactively representing and voicing industry views on key issues of common interest being discussed at EU level
Raising awareness of the value and benefit of vaccines and vaccination and the contribution of the vaccine industry in Europe and worldwide.
References
Pascale Mauran
President
Vaccines Europe
Tweet @VaccinesEurope
www.vaccineseurope.eu
Please note, this article will appear in issue 8 of Health Europa Quarterly, which is available to read now.