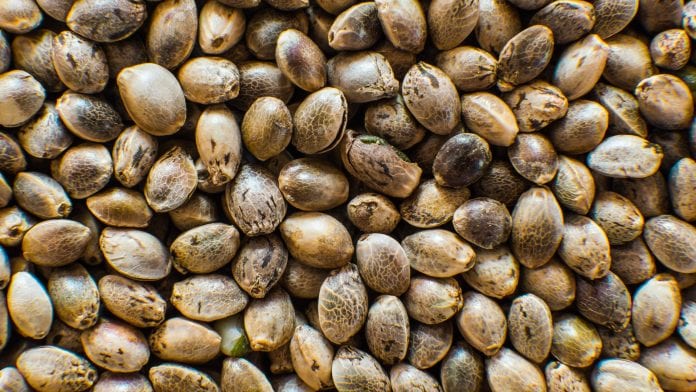 European Industrial Hemp Association Managing Director Lorenza Romanese details the current status of Europe's hemp industry.
The European Industrial Hemp Association (EIHA), based in both Brussels and Cologne, was officially founded in 2005; and is the only Europe-wide industrial body serving the hemp sector.
Lorenza Romanese, Managing Director of the EIHA, details the current status of the hemp industry in Europe and the implication of future reforms to the Common Agricultural Policy.
What are the main challenges currently facing Europe's hemp industry?
Hemp, as any other sector, has to be considered as a worldwide market. Therefore, actions taken in US or China have a direct impact in both in Europe and other countries.
For instance, think about the fall of stock prices. The most obvious signal of the current volatile market that it is constantly being challenged by the fluctuation of stock prices of publicly traded medical cannabis, CBD and hemp companies. Although the share prices of these companies evolved positively until the first quarter of 2019, they have been experiencing a sharp decline ever since as institutional investors took their profits, leading to a plummet of prices. Along with that natural market development, however, many of the publicly traded companies have not met their forecasts; and have thin and underperforming assets.
Today in the EU there is an oversupply of biomass. The 'hype' around CBD is also contributing to a market turbulence, which in turn has led to an explosive growth in the number of cultivators, producers and investors. The result is the current oversupply of both hemp biomass and downstream products, presenting depressed prices up and down the value chain. Europe has to manage in a more efficient way the balance of production and processing flux.
Another challenge is the THC limits. While most countries around the world observe a permitted level of THC for hemp at 0.3%, several (Thailand, Uruguay, Switzerland, Australia) have recently lifted their nationally mandated THC levels to a full 1.0%. Moreover, it has to be said that European nations had also operated under a 0.3% THC benchmark until 1999, when the limit was slashed to 0.2%. As a consequence, the EIHA is advocating to re-establish this benchmark in Europe to the globally prevalent 0.3% limit.
Low quality products have been the bane of the vaping sector. The EU institutions, in partnership with the hemp sector, must draw a clear and stable framework for hemp-derived products. Most of the rules are already there, covering for food, animal feed, cosmetics and other products; therefore, the only further action to take is to apply them to hemp derived products and eventually fill in the gaps.
What reforms would you like to see implemented in the 2021-27 Common Agricultural Policy (CAP) with regard to hemp?
The hemp sector has developed quite rapidly and widely across Europe in the last years, boosted by high demand for food and non-food products. However, this development has not been accompanied by an appropriate level of regulatory implementation setting standards for a transparent, safe and high quality product, while ensuring proper controls on imported goods. CAP reforms represent a fantastic opportunity for hemp farmers; because sometimes, as most of the people tend to forget, hemp is primarily an agricultural crop; hence, the legal changes have to be applied in the basic legislation first.
EIHA wants to seize the opportunity given by the CAP reform to build a regulatory framework for the hemp sector and use its massive green potential. That is why, in relation to one top of the 0.3% benchmark for THC already presented and adopted by the European Parliament's Committee on Agriculture and Rural Development, EIHA is asking the parliament to introduce additional amendments. For instance, hemp should be added to the list of products to which marketing standards may apply.
The establishment of specific marketing rules is absolutely necessary in order to ensure the proper functioning of the common market and a consistent protection from fraudulent imports that could pose a serious risk for human and animal health. Unfortunately, this is not possible for hemp nowadays.
Moreover, EIHA has asked the European Commission to establish a market observatory for hemp, arguing that hemp and its derived products should be included in the list of products that can bear a geographical indication. Hopefully MEPs will support us.
Should the EU take a more standardised approach in setting and enforcing policy on hemp and CBD?
Only a standardised approach will guarantee a real Single Market for hemp derived products. If Europe ends up with 27 different approaches and limits there will be no hemp market in the EU. Therefore, it is paramount that EU rules governing the hemp sector be harmonised.
The rules that have to be enforced would need to comply with the double mission of protecting consumers without interfering in or undermining the functioning of the single market. Today a balanced situation has not been achieved to comply with this double mission in the EU.
With demand for CBD and hemp products increasing worldwide, how can European hemp producers ensure they stand out in a growing industry?
Food and beverage organisations (FBOs) will survive if the following conditions are met:
Build and maintain a long-term relationship with clients;
Stay tuned on regulations and policy changes in the EU;
Provide quality products and do not cheat on labelling; and
Do not feed the public misinformation in order to push a product in any way, shape or form.
However, I am quite confident that the EU operators will perform well in the next hemp sector; as the EU has enabled us to become used to high quality standards for all products, especially for food. Hemp will undergo the same process.
Are there any recent developments in the European hemp industry you think our readers should know about?
One of the most recent developments that is worth mentioning is the recent change applied to the EU cosmetics catalogue (known as CosIng). To provide some context, in April 2019 the Directorate General for Internal Market, Industry, Entrepreneurship and SMEs (DG GROW) modified the CosIng catalogue, a non-legally binding database containing information on cosmetic substances and ingredients; and only included synthetic CBD in it, with no mention of CBD derived from plant extraction following traditional methods.
Due to the fact that EIHA considered that this was not adequate (synthetic CBD is a source of hazardous waste production and extremely expensive), and that plant-based CBD should be reflected in the catalogue, EIHA contacted DG GROW and wrote a position paper on this issue, proposing a new wording for cannabidiol and three new International Nomenclature of Cosmetic Ingredients (INCI) entries: cannabis sativa leaf extract, cannabis sativa leaf/stem extract; and root extract.
EIHA defended its position by stating that pure cannabidiol (CBD) should be prohibited from use in cosmetic products only if it was isolated from an extract or tincture or resin of cannabis sativa L. different from industrial hemp. In November 2019, DG GROW modified its database by stating that 'cannabinoids extracted from any part of the plant, but flowers are to be considered as legitimate ingredient for cosmetic products'.
Moreover, the EIHA is pleased to have the support of the public health authority of Slovakia, which sent a letter to EIHA stating that: 'cannabidiol can be added to cosmetic products as a pure substance (natural or synthetic), but also as part of extracts from the plant and seeds of cannabis sativa'. Of course, more work should be done on this dossier; as EIHA is still waiting to have the CosIng entry for root extract and, now that the leaves have been included in the catalogue, the entry for CBD which has been naturally extracted from hemp leaves.
Lorenza Romanese
Managing Director
European Industrial Hemp Association
eiha.org
This article appeared in the second issue of Medical Cannabis Network which is out now. Click here to get your free subscription today.