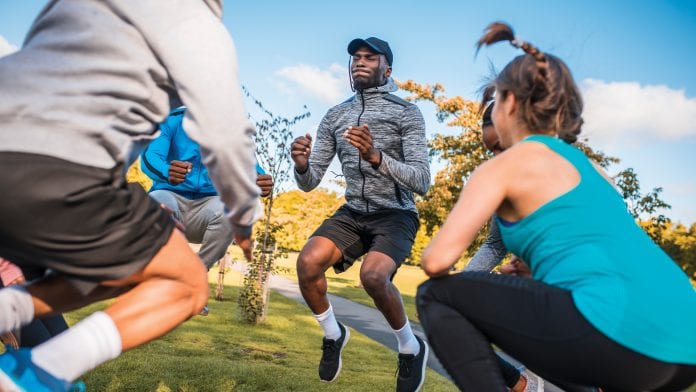 The European Public Health Association is committed to delivering a healthier future for the people of Europe. Read more as Health Europa explores.
The European Public Health Association – or EUPHA as it more commonly known – is an international, multidisciplinary scientific organisation that aims to preserve and improve public health in Europe through capacity and knowledge building. Founded in 1992, EUPHA has quickly grown to include 81 members in 47 countries, all of whom are committed to delivering sustainable progress in public health and wellbeing, improving healthcare services, and narrowing health inequalities for all. Health Europa outlines its recent advocacy efforts towards this goal.
Public health in Europe
The existence of an organisation like EUPHA has perhaps never been more vital. The WHO European Region is home to the highest proportion of alcohol-related ill health and premature death in the world; more than half of its citizens are not active enough to meet health recommendations; and 28% of its adult population consume tobacco.
These factors – combined with a rapidly ageing population – are contributing in no small part to a chronic disease crisis. Combined, the five major chronic diseases (diabetes, cardiovascular diseases, cancer, chronic respiratory diseases, and mental disorders) are now responsible for a massive 86% of deaths and 77% of the total disease burden in Europe, and are placing an unparalleled strain on already overstretched healthcare services. The need for effective public health policies is more apparent than ever.
Against this background, Health Europa charts EUPHA's advocacy efforts to promote better health and wellbeing and affordable, accessible, quality healthcare for all European citizens.
EU4Health
In April, the European Public Health Association came together with 14 other bodies to demand that the European Commission and health ministers across the EU do more for health.1
In particular, the EU4Health joint statement called on leaders to promote a healthy Europe, in which everyone, no matter what their age, gender, race or location, has timely and affordable access to the healthcare services and medicines they need to live long and live well.
Specifically, EU4Health urged the European Commission to deliver:
Strong leadership on health: The joint statement called on the European Commission to remember its health-related duties, as enshrined in the Treaties of the European Union, and to play a leading role in the global health agenda by implementing ambitious policies and targeted action to meet Sustainable Development Goal (SDG) 3: Ensure healthy lives and promote wellbeing for all at all ages.
EU-level legislation for disease prevention: The joint statement called on the European Commission to defend public health and alleviate the pressure on healthcare systems by delivering effective policies against physical inactivity, tobacco use and other chronic disease risk factors.
Strategies against chronic diseases: The joint statement called on the European Commission to develop an EU-wide framework to tackle chronic diseases.
Knowledge exchange to support national health systems: The joint statement called on the European Commission to support member states by providing expertise and evidence, setting measurable and ambitious targets, and encouraging collaborative action.
Patient empowerment: The joint statement called on the European Commission to drive patient and citizen empowerment in a meaningful way through the establishment of a dedicated framework.
Impact assessment of EU policies: The joint statement called on the European Commission to develop and deploy a robust health impact assessment methodology in order to ensure that its actions and policies contribute to the health of the population and do not undermine any health targets.
The statement came after the European Public Health Association joined forces with 38 organisations in June last year to express its concern about the future of health in European policies and programmes.2 In an open letter, EUPHA and organisations including the Smoke Free Partnership, the European Health Management Association and Fertility Europe, wrote to European Commission President Jean-Claude Juncker to encourage cross-country collaboration, bring the EU closer to its citizens and patients, and ultimately do more to promote health in Europe.
The 2021-2027 EU budget
This same theme came up again in the European Public Health Association's response to the post-2020 EU budget proposal set out by Juncker in May.3 EUPHA said it was relieved to see the Health Programme had been included under the cluster of 'investing in people' rather than 'hidden away' in the cluster of 'food safety; human, plant and animal health', given the obvious conflicts of interest between health and the pharmaceutical and food sectors.
It also praised the fact that healthcare had been listed under the Digital Europe Programme as one of the areas in which digital transformation can benefit society.
However, EUPHA expressed disappointment that – besides two specific public health-related examples of past EU funding successes – health had not specifically been referenced in the 'research and innovation' cluster. According to the association: 'The failure to mention health specifically means that there is no guarantee as to what [extent] the research and innovation cluster will prioritise health.'
EUPHA also noted with regret that the budget for the Health Programme has decreased in both absolute and proportional terms; the programme accounts for less than 0.05% (~€449m) of the current EU budget in comparison to a proposed 0.03% (~€413m) of the post-2020 budget.
EUPHA said: 'The limited mention of (public) health and the small budget for public health is worrisome. The absence of health in the programme of the post-2020 budget proposal poses a risk to continuing efforts against common challenges in the area of public health that no single country can tackle alone.'
The European Public Health Association therefore called on Juncker and the European Commission to build an EU that invests in and prioritises health. In addition to making health visible in the proposed budget and programmes, it suggested appointing a commission vice-president for health, who can push for a health-in-all-policies approach without being distracted by other priorities, and demanded that action be taken on the major public health challenges facing Europe, in particular chronic diseases.
'Investing in health should be seen as an investment in a healthier workforce, and ultimately, should be seen as in investment in economic growth.' EUPHA concluded.
Advocating for health
The above examples provide just a snapshot of the European Public Health Association's advocacy efforts but are nonetheless a clear indication of its commitment to promoting wellbeing in Europe and securing a healthier future for European citizens. At a time when public health faces new and ever-more pressing challenges, EUPHA continues to provide a powerful voice demanding more, and better, for the people of Europe.
What is public health?
The European Public Health Association defines public health as: 'The science and art of preventing disease, prolonging life and promoting health and wellbeing through the organised efforts and informed choices or society, organisations, public and private, communities and individuals, and includes the broader area of public health, health services research, health service delivery and health systems design.
References
This article will appear in issue 7 of Health Europa Quarterly, which will be published in November 2018.