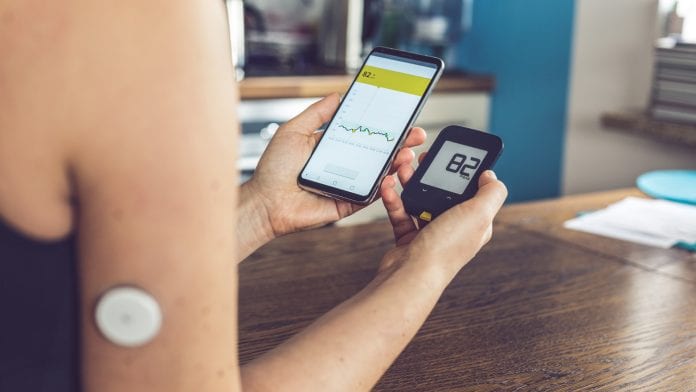 A major international study will be carried out to assess AI technology for remote diabetes solutions.
Carried out by the NextDREAM Consortium group, the multi-centre, six-month study assesses the efficacy and safety of an automated AI-based decision-support system, the DreaMed Advisor, compared with physician-guided recommendations in a non-inferiority randomised controlled trial.
The findings, published in Nature Medicine, concluded that glucose control was statistically similar after six months of frequent insulin pump titration at three-week intervals either by using the DreaMed Advisor or by physicians with diabetes expertise.
Using technology to manage diabetes
A solution to ease the ability to conveniently manage their condition and frequently change their insulin treatment plan has been long sought after for diabetes patients, but not at the expense of safety and reliability.
The increasing prevalence of diabetes, a mounting shortage of specialised endocrinologists, and limited access to face-to-face visits with physicians due to COVID-19 have raised the stakes even higher. Decision-support systems with proven clinical efficacy have the potential to deliver this assistance and elevate the quality of diabetes care by creating a virtual expert diabetes clinic that facilitates more frequent insulin adjustments in a cost-effective manner.
Professor Moshe Phillip, the Director of the Institute for Endocrinology and Diabetes at Schneider Children's MC in Israel & the nextDREAM Consortium Co-ordinator, said: "This Nature Medicine publication is an important first step toward the implementation of AI-based decision-support technology as part of the standard way we manage the insulin therapy of people with diabetes.
"With the Advisor, healthcare providers will be able to use an easy and clinically effective decision-support tool that will give them more time to interact with their patients, while making regular clinics visits to the doctor more efficient. For people with diabetes, it will ultimately mean 24/7 access to personalised medical advice, a kind of 'expert diabetes physician in your pocket,' that will bring people with Type 1 diabetes greater balance and improved quality of life."
"Managing Type 1 diabetes can be very challenging for young people and their families, as well as healthcare providers, given the need to assess glucose levels and insulin requirements on a frequent basis in order to optimise diabetes control," said Lori Laffel, Chief of the Pediatric, Adolescent and Young Adult Section at the Joslin Diabetes Center and Professor of Pediatrics at Harvard Medical School in Boston.
"This study of 108 young people with Type 1 diabetes, aged 10 – 21 years, indicates that frequent insulin adjustments transmitted remotely using an automated AI system can be as effective as expert physician dose adjustments, saving the healthcare provider time. Such an approach can be especially helpful during the current pandemic and can facilitate more timely insulin dose adjustments aimed at improving glycaemic control."